Buy A Set Of Michelin Tyres And Win A Honda Activa 4G
by Niraj
May 22, 2018
Views : 6146
---
'Win with Michelin' participants stand a chance to win prizes like Amazon Echo speakers, Apple iPads and a Honda Activa 4G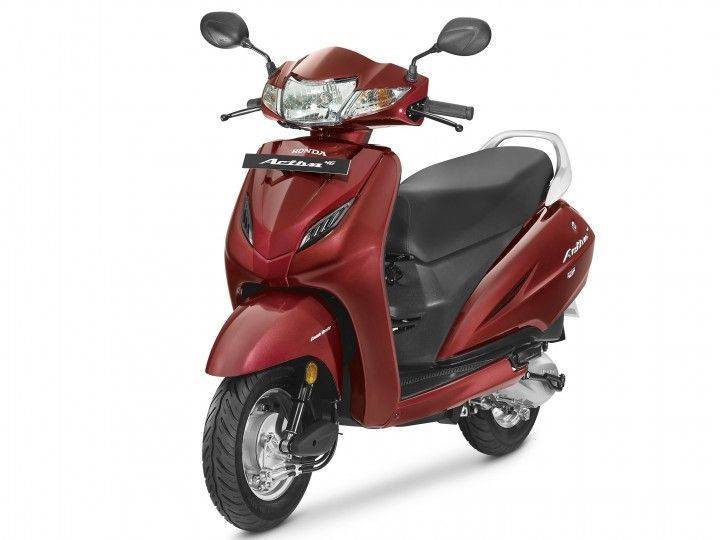 French tyre manufacturer, Michelin, has launched a 'Win with Michelin' contest for all two-wheeler riders in India. The competition, which has been underway since 1 May 2018, will conclude on 30 June 2018. As part of the competition, participants stand the opportunity to win prizes such as Amazon Echo speakers and Apple iPads, apart from the bumper prize - a Honda Activa 4G!
Participants wanting to enter the competition will have to buy a set of two Michelin motorcycle or scooter tyres and follow Michelin India's facebook page. They will then be required to upload a photo with their respective two-wheeler and a catchy caption. The rules of the contest mention that a minimum of five friends should be tagged with the photo. A total of eight winners will be selected on a weekly basis, who will then be entered for the bumper prize contest.
Press Release
Michelin, the world's leading tyre technology leader, invites all two-wheeler riders to participate in its 'Win with Michelin' contest, which is currently running successfully across the country from 1st May to 30th June 2018.
All a customer needs to do is buy a set of two Michelin motorcycle or scooter tyres from a Michelin authorised dealer to get assured gifts and an opportunity* to win several prizes. The contest in brief:
Upon purchase, the customer receives an assured gift worth up to Rs 299.
To be in with a chance to win weekly, monthly and the bumper prize, customers will have to follow Michelin India's Facebook page at www.facebook.com/MichelinIndia and click on "TRY IT" on the pinned post #IRideWithMichelin.
Clicking on the "TRY IT" button will open the camera with a Michelin frame. The participant is required to take a photograph with his or her two wheeler and upload it on Facebook with a catchy caption. The Michelin India page and a minimum of five friends should be tagged with #IRideWithMichelin. This enables the customer to become eligible for additional prizes: An Amazon Echo Bluetooth speaker for eight weekly winners with the most catchy caption and photo. These eight winners will also be entered for the monthly and bumper prize contests.
A Mega Prize of a Honda Activa 4G for the best* photograph with a caption and a maximum number of likes/comments/shares amongst the eligible weekly winners.
Additionally, a monthly Prize of Apple iPads for two other entries from the eligible weekly winners with the best* photograph and caption.
Detailed terms and conditions of the contest are available on the Michelin India Facebook page https://www.facebook.com/MichelinIndia.
To locate an authorised Michelin dealer or for more information about this campaign, please visit - www.motorcycle.michelin.in or contact us on 18001036424
Add Your Comments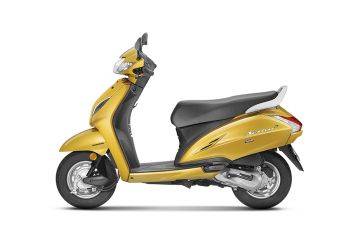 View Booking Offer
View On Road Price
Honda Activa 5G Alternatives