It's Official, A Dominar 250 WILL Arrive Very Soon
---
MD Rajiv Bajaj has put speculation to rest with his recent statements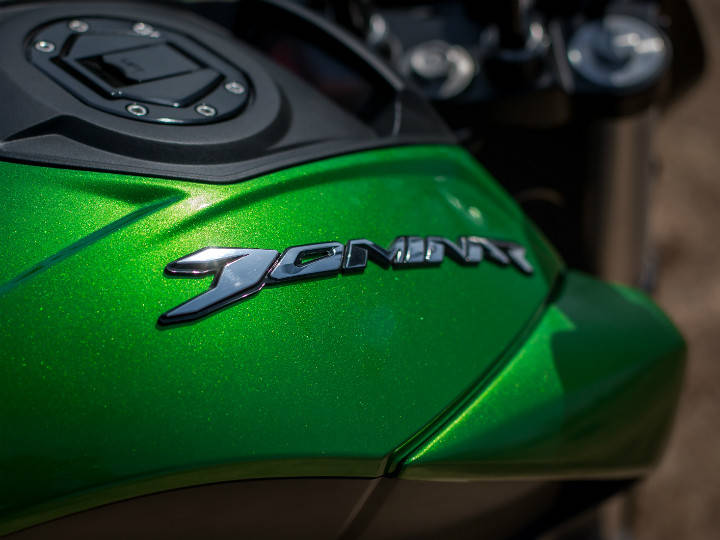 A while ago, we contemplated whether we would see a Bajaj Dominar 250 sometime soon. Certain spy shots of a Dominar test mule were the trigger for this discussion, but we don't have to rack our brains deciphering those pictures anymore. Managing Director Rajiv Bajaj has pretty much confirmed that a Dominar 250 is on its way and will be arriving soon.
According to the top-man, this new bike is being rolled out in an attempt to make the Dominar brand more accessible. More excitingly, if everything goes to plan, the Dominar 250 will be here, like, next month! So, what can we expect to see?
Well, if the test mule is anything to go by, things look quite promising. That's because the 250 isn't going to be a heavily dumbed down version of the Bajaj Dominar 400. Instead, it'll retain quite a lot of its bigger sibling's features and USPs. It should get the upside-down fork that the larger Dominar received last year, as well as the split digital instrumentation. The double exhaust exits are carried over and the front brake disc looks quite large as well, giving this 250 the same beefy overall look that the 400 sports as well.

There are some small differences, though. The most apparent one is the swingarm, which is a more primitive box section on the 250, compared to the cast unit seen on the 400. Tyre sizes might be marginally smaller too, but the spy shots don't provide enough information to confirm this. It also remains to be seen whether Bajaj will equip the Dominar 250 with an LED headlight.
Come to think of it, the news of a smaller Dominar 250 shouldn't be much of a surprise. Fellow Bajaj group brands KTM and Husqvarna have already rolled out 250cc versions of 400cc (well, 373cc) motorcycles. The 373.2cc motor in the KTM 390 Duke is what gave rise to the Dominar 400, and with the orange brand having a 250 Duke in their lineup, this same motor will now spawn a Dominar 250 as well.

The 248.8cc motor in question produces 29.91PS and 24Nm in the Duke. Now, the larger Dominar is down on output when pegged against the 390 Duke, but the 250 Duke's motor is actually quite refined, stress-free and in a relaxed state of tune, quite unlike the 390's 'tuned to the ragged edge' approach. For this reason, it's quite possible that the Dominar 250 will have output very close or even identical to its corresponding KTM sibling.
While the quarter-litre Duke looks quite a lot like its older sibling from a distance, closer inspection will reveal that it misses out on the 390's LED headlight and TFT display. This has been done to keep costs down, so we could see the Dominar 250 miss out on an LED headlight for the same reason.
So, how much can we expect the Dominar 250 to cost? As mentioned here, Bajaj's current lineup has a pretty gaping hole between the Rs 1.42 lakh, 24.5PS Pulsar RS200 and the Rs 1.90 lakh, 40PS Dominar 400. A Dominar 250 would be just the tool to plug that gap, and a price of around Rs 1.6 to 1.7 lakh would allow it to do this perfectly.
*all prices ex-showroom
Representative Images
Add Your Comments
View all comments