Top 5 Automotive Trends That Changed Auto Industry
Jun 21, 2020
Views : 4210
---
There are many important trends that are now a staple feature in the automotive industry. Here's the five major ones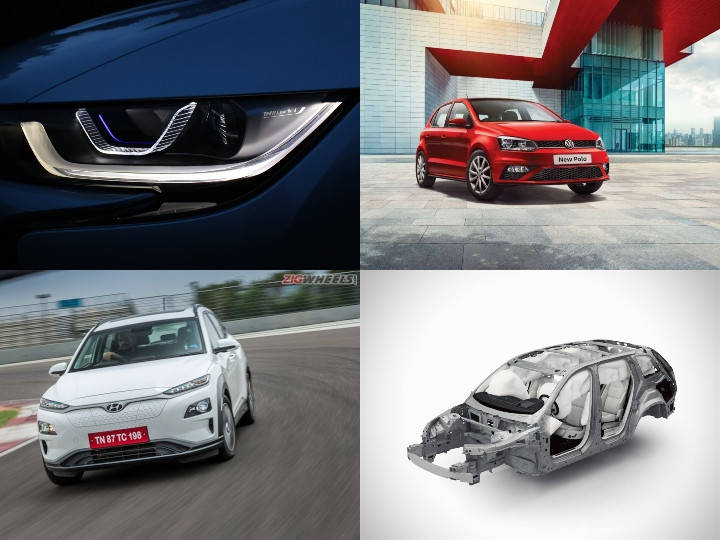 The world of automobiles has seen plenty of innovative technology come and go over the years. While some bits like active aero are exclusive to one-off cars, other innovations like airbags or automatic transmissions were so important that they are now a common feature in everyday vehicles. Here's five such trends that made an impact in the automotive industry:
5. Headlamp Evolution

Headlamps have always been an integral part of a car for guidance in poor visibility conditions or driving in the night. While traditional headlamps have been a staple feature in most cars globally, the early 2000s saw the first proper evolution in the form of LED units. Not only were they more powerful and efficient, but also smaller, giving carmakers the freedom to get creative with their designs. Such is evolution that you now get automatic adaptive headlamps that work in a way that when you're approaching oncoming traffic, parts of the beam will automatically shut off in order to avoid blinding the oncoming car.
4. Airbag Development

There was a time where the presence of airbags on the driver and passenger side was considered the peak of airbag safety standards. But these days, some cars pack up to six or eight airbags. These are spread around the cabin, covering areas like the side impact area and side curtains. Not only has the number of airbags increased, but the way they are deployed has evolved too. For example, a dual stage airbag deploys in different pressures depending upon the severity of the crash.
3. Connected Tech

Back in the day, a car featuring an entertainment system was considered a luxury, with the most premium feature being a simple music player. Today's infotainment systems are not only capable of blaring your favourite tracks but can also provide you information such as vital stats of the car and even navigation as they pack touchscreens, Bluetooth connectivity and USB ports to plug in various devices. The biggest change came with the addition of Android Auto and Apple CarPlay where you can sync your smartphone to the infotainment system to access plenty more features.
The most recent development that is making headlines is e-SIM connected car tech in which you can use your phone to control certain functions of the car via an app. Some cars like the MG Hector, MG ZS EV and Hyundai Venue feature this tech. Connected tech also serves as an important safety feature in the event of a roadside emergency, you can straightaway connect to a roadside assistance representative via connected car tech.
2. Turbocharged Engines

Turbocharged engines first emerged in the 60s. A turbocharger is essentially a compressor driven by the vehicle's exhaust gasses to force more air into the cylinders. And when fed with more fuel, these small engines become capable of producing power figures close to or greater than a larger, naturally aspirated engine. However, turbocharged engines were not only expensive to build they also suffered from turbo lag.

Since then, developments in this area have resulted in today's turbos being more refined, with smaller, twin-turbo units producing more power with very little lag. As larger engines get thirstier, a smaller, turbo-charged motor is the way forward as it is not only more frugal, but offers similar levels of performance. While this technology used to be exclusive to higher end cars, it has started trickling down to more budget friendly cars like the Hyundai Grand i10 Nios and the Volkswagen Polo.
1. Electrification

With fossil fuels being limited around the globe as well as stricter emission norms being enforced, carmakers have been looking at alternative energy sources to power their vehicles. And now, the current best scenario is electric power. Nowadays, many carmakers like Volkswagen and Mercedes-Benz have focused all their efforts into electrification of their entire lineup.

While electric vehicles still have some time to go before they reach mileage levels of internal combustion engined vehicles, they are slowly catching up. EVs like the Volkswagen ID.R are starting to break track records as well. In addition to this, EVs like the Hyundai Kona and MG ZS EV are boasting all-electric ranges of over 300km on a single charge.
See what our community has to say!
NEW
India's largest automotive community