Tata Sumo Gold GX: Final Long Term Review
Jun 6, 2014
Views : 34963
---
It's a wrap for the Tata Sumo Gold after three months and 5,000km. Here's how the UV fared.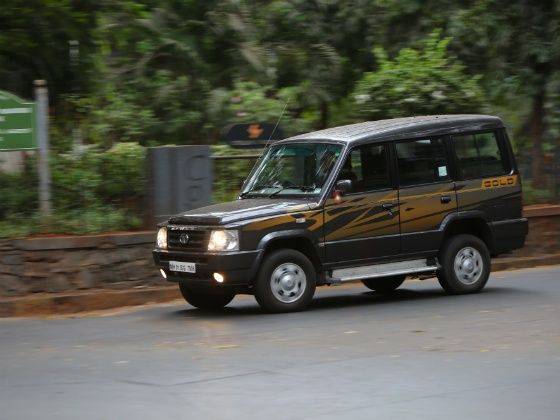 It has been three months and 5,000km since the Tata Sumo Gold GX joined our fleet. And, it's now time to let it go. So, what did we learn about Tata Motors' best known utility vehicle in these days and over so many kilometers?
Well, for starters, Tata hasn't done enough to make the Sumo Gold an appealing option for the style conscious, trendy, young, urban buyer. It still looks a tad too utilitarian for it to be considered. It could do with usable cup holders and some more ergonomically designed stowage areas. Height adjustable seat belts upfront and rear seat belts that actually stay in place instead of slipping off the seat and into the boot wouldn't go amiss either.
What we also realised and appreciated is the fact that the Sumo Gold is in fact a very hardy and practical car. It can seat nine, and with the rear seats folded, we helped out a friend in moving his garage bits, including a motorcycle frame and a couple of engines; so it is great at hauling around some load too. We liked its unbreakable nature and the fact it can literally take on the worst possible roads without as much as a moan. The low speed ride impresses as well. The engine's performance meanwhile is just about adequate. It won't excite you and neither would the Sumo's 10.2kmpl fuel economy.
Finally then, Tata Motors might be pushing the Sumo Gold GX as an urban dweller's car. But, in its current state, it isn't there yet. Not that its limited off-take in the urban environment is going to get Tata Motors too worried; the Sumo is and will remain a vehicle where function takes priority, and therefore, it will continue to have a set of loyal fans. That these fans (at least in large numbers) will come from cities is a bit doubtful, though.
Recommended Variant :
Sumo Gold Gold EX