Renault Lodgy 3,800km long term review
---
The Lodgy has covered 3,000km in a month and a half of its arrival. While it's been an excellent commuter, we've found a few chinks in its armour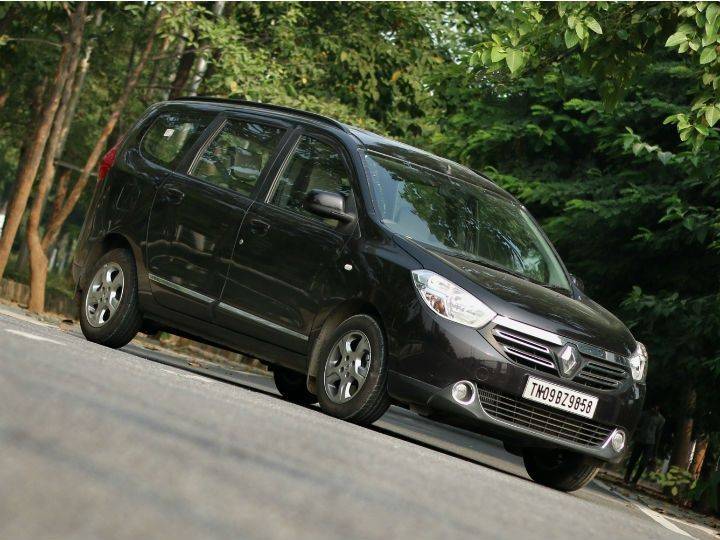 The Renault Lodgy is a fantastically rounded car for the needs of the segment – space, ride quality and comfort is impressive, the car returns acceptable levels of efficiency and the engine is punchy enough for brisk highway runs. So I'd pick a Lodgy over an Innova any day. I'd pick it over a Mobilio on most days too (days when I've got no winding road in sight). In the month and a half of its time with us, I've driven it for over 3,000km, most of it while performing our tracking car's duties for photoshoots in the Capital. The large boot with the third row folded down gives enough space for all our equipment.
I'm also annoyed with the ridiculous placement of the telephone microphone in front of the inside rear view mirror. It's too far from the driver's seat so it's impossible to have a conversation with your phone connected on Bluetooth. What is the point of providing a feature if it isn't usable! The seats could do with more cushioning, they feel hard and the quality of the leather upholstery isn't very good either. It's more of the hard wearing kind though, so it should have a long life.
After driving the Duster, that gives you a lot of confidence at high speeds, the Lodgy feels a bit loose. The steering goes light at high triple digit speeds and the tyres I haven't liked from the get go. They are a size small and offer average levels of grip. Go easy on the Lodgy and it can cruise easily into the sunset without a sweat though. I'm planning a trip out of town soon so I shall share how it fares in long distance journeys in our next report.
I'm able to extract in the range of 14kmpl from the Lodgy when not driven hard. It's not as efficient as a Mobilio but the Lodgy is a larger car with more space for its occupants. If this space is put to use, the Lodgy should prove its worth. I suspect the ride will improve too with more load in the rear. Again, something I can know for sure when I take the Lodgy out of town.
Logbook
Date Acquired: August 20, 2015
Starting Km: 790km
Driven till date: 3,000km
Mileage: 13-14kmpl
Cheers: Equipment, comfort, space, ride quality
Sneers: Heavy clutch, tyres, phone mic
Total Cost: Nil