Maruti Suzuki Celerio : Detailed Review
---
Maruti's first indigenously developed diesel engine for India finds its way into the Celerio. With just two cylinders and 793cc, it's the smallest and most efficient diesel car in India. Is the new entry to diesel motoring worth your money? We find out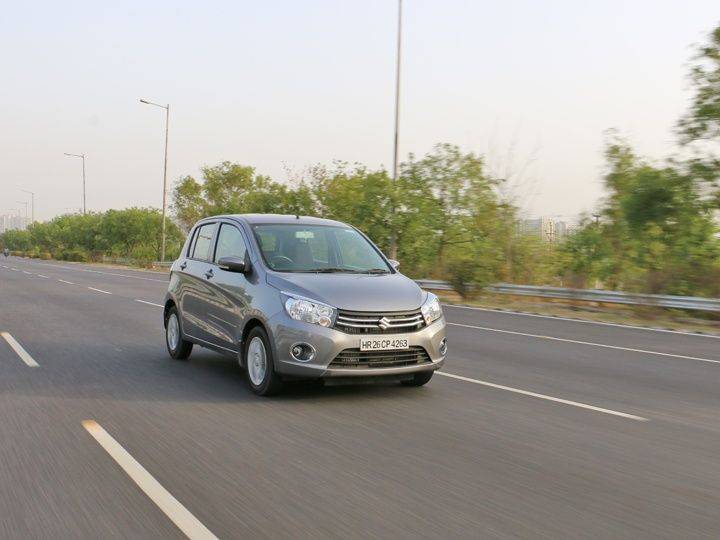 The world is moving towards smaller capacity engines that offer similar outputs to their larger capacity predecessors. This especially is true among petrol engines, but in diesels, the gains haven't been as prominent. Diesels however have shown quantum leaps on the refinement and efficiency front and India is just about getting the taste of that in mass segment cars. The Honda City and Maruti Ciaz are prime examples. But none have dared to or needed to build a pint sized engine that's sole purpose will be to be as cheap to buy as to run.
Sure there are the Hyundai Grand i10 and Chevrolet Beat 3-cylinder diesels that have been the entry point to diesels in India but could they have gone further and would that have been feasible to develop are questions Maruti Suzuki has answered with this new 793cc 2-cylinder engine. The Celerio is the first car from the Maruti stable to get this engine and we've taken it for a quick spin to find out if anything but underwhelms us.
We've reviewed the Celerio before so if you want to know about our opinions on its design, interior and features, please click here

Engine and performance Rating_3.0_rating
Yes going by the facts, the Celerio diesel can be a bit of a dampener. Two cylinders, 793cc, 47.6PS of power at a fairly low 3,500rpm and 125Nm of torque at 2,000rpm. But don't write it off yet. The Celerio is a light car, about 60kg lighter than its competition, and when it goes down to such small capacity engines, every kilo matters. The engine itself is an all-aluminium block with a turbo's diameter the size of a few fingers. Performance isn't anywhere close to brisk, but adequate to keep pace with traffic, and a downshift will help you in that overtake.

A weak bottom end is expected with just 125Nm of peak torque available at a fairly high 2,000 rpm but the way around it is keeping the engine in its midrange. The engine isn't as vibey and noise inside the cabin is well-curtailed to give you a pleasant drive most of the time. Towards the top of the rev band though above 3,000rpm, as the tiny two-pot begins to shriek is when you will find the Celerio a bit unpleasant. The shift quality is good though, clean and quick slots with a clutch that's a bit heavy but not jumpy.
All things said, the Celerio diesel is a car for the office commute for two. Any more passengers or luggage loaded and the engine will feel strained and out of breath to lug the extra weight.

Ride, handling and ease of driving Rating_4.0_rating
The suspension is soft enough to iron out road imperfections but the light car that it is, allows Maruti to keep the tune stiff enough for the Celerio to feel composed at high speeds. You don't feel as nervous north of 100kmph in the Celerio as you would in an i10. The Celerio is a predictable handler too, fun to chuck around corners when you pick up the pace but the tyres could have offered more grip, especially in the diesel as there is more weight up front.
It is a given that a Maruti has to be an easy car to use in the city, and with the Celerio it's no different. Light steering and good visibility out of the cabin coupled with nearly straight lined sides make for some precision driving when you are weaving through traffic. If there is one drawback in the diesel, it's the lack of low end punch.

Fuel Economy and price Rating_5.0_rating
If there's one thing Maruti Suzuki wants to excel at, it is fuel efficiency. This engine has been developed with the sole purpose to provide headline worthy economy figures and as of now, Maruti achieves that. With an ARAI certified mileage of 27.62kmpl, the Celerio is the most efficient diesel car in India. In the real world too, expect over 20kmpl on a highway run and between 18-20kmpl in city use.
The Celerio is also the most affordable diesel car in India, about Rs 60,000 cheaper than the Beat and Rs 1 lakh cheaper than the Grand i10 in top trim. That's a new baseline for diesels other carmakers will find hard to beat.

Verdict Rating_3.5_rating
One tends to make preconceived notions about things that are out of the ordinary. A properly functional two cylinder diesel engine with a more than acceptable gearbox and efficiency that would impress the worst of misers, all clubbed together in one package, is something I had not expected out of the Celerio diesel. For buyers on a shoestring budget doing fairly long distances in the city on a daily basis, the Celerio diesel is ideal. It's not your highway car or the car to buy if you can stretch your budget by Rs 50,000-1 lakh, but at its price point, the Celerio diesel does make a solid case for efficient motoring.
Maruti Celerio Video Review
More on Maruti Celerio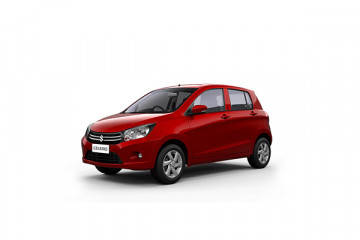 Rs. 4.65 Lakh Onwards
Ex-showroom, Delhi
See what our community has to say!
NEW
India's largest automotive community