Mahindra Bolero Road Test: What We Really Want It To Be
Apr 15, 2021
Views : 11126
---
The Bolero nameplate has been around since the turn of the century and it actually feels like it. Here's what needs to change.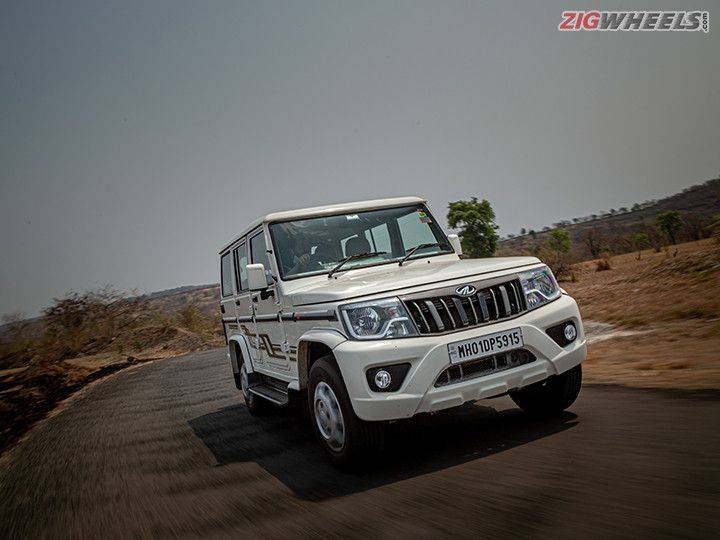 Get latest updates on
the automobile community
Having been around since 2000, the Mahindra Bolero has made a name for itself as a robust SUV. Its basic utilitarian outlook meant there wasn't enough there to go wrong in the first place. So in its 21st year, the Bolero still soldiers on with a bolt-action rifle, on a battleground, on which assault rifles are the norm. So can the Bolero adapt to become an assault rifle? Well, not really. That would require a whole generation change, chassis updates, and an entirely new personality.
What it can instead do is, bolt on some add-ons to its bolt-action rifle, like a scope, for example, to achieve more out of this current setup. Here's what we think the Bolero can do to achieve something similar. But before we get on with what needs to change, here's what we like about the Bolero:
Torquey Engine and Smooth Gearbox

Utilitarian vehicles often lag in refinement levels of the powertrain. The Bolero makes use of a 1.5-litre diesel engine that's good for 76PS and 210Nm. Firstly, the engine feels refined and the insulation of the car actually blocks out a lot of the engine, wind, and tyre noise coming in from the outside. The engine revs freely till 3,000rpm and that's all you'll need to get the job done. So while the gearbox is quite smooth and easy to slot in, you don't have to reach for it often. All of the 210Nm of torque can be had from as low as 1600rpm, and that makes the drive really tractable. Since this is a short geared SUV, you often run out of torque in the upper range, rather than down below, when you begin hustling the Bolero. The clutch too is rather well weighted, not asking too much out of your left foot even in bumper-to-bumper traffic. Even city drive remains easy-breezy.
Good City Dweller

The Bolero can be used for city commutes, especially if you tow around a lot of goods or ferry people. It can easily do 15.36kmpl in the city when driven with a light foot, and it offers ample space inside the cabin for cargo or people. Even the ride in the city is comfortable. Going over bad roads, the Bolero soaks up bumps with a certain amount of ease, something I wasn't expecting. The suspension manages to filter out the harshness and the impact of the broken roads rather well. Where the Bolero falters is with the rear. The use of leaf springs as the only damping system at the back means rough road surfaces can be a little harsh to the people in the back, tossing them around a bit. That's exactly where the changes need to begin.
Ditch the Leaf Springs

Leaf springs don't belong on passenger cars. They are great at handling loads but not really good for a comfortable ride or even sharp steering inputs. Coil-overs at the back will greatly increase ride stability and lead to a more comfortable ride for the passengers inside. This will inherently lead to the Bolero losing some of that ruggedness it is known for, but frankly, trading in some of that ruggedness for a more comfortable ride will make everyone happier.
Spruce up the Interiors

The Bolero is a handsome SUV from the outside with an old-school charm. Though its boxy design might hark back to another time, it still manages to compete with other modern cars. The interior, however, is another story.
It features hard plastics all over. Sure, we weren't expecting a lavish treatment here, but a slight helping of better quality materials would go a long way in improving the cabin experience. We are not just talking about what you can see, but also what you hear. Some of these plastics rattle so even when you close your eyes for a short nap, you can still hear that utilitarian-ness of the Bolero. The one thing the Bolero's cabin does perfectly well is eliminating any expectations you may have with regards to quality.

The rear seats are comfortable but they are decked in a seriously bland shade of beige, just like the rest of the cabin. While there's ample headroom and kneeroom, the front seat rails are quite exposed so you end up hitting them often so footroom is compromised.
As far as features are concerned, a badly put together armrest is all you get. While we can overlook all the misses considering the utility value of the Bolero, Mahindra's forgotten to offer retractable seat belts for the second row, making them quite cumbersome to use. Now, in a place such as Delhi, where traffic police have begun strictly enforcing the use of rear seatbelts, this will not be an issue.

Then there's the last row that feels like an afterthought with no seatbelts! Not only that, the space is too narrow for two people and if you were to stow any luggage here, forget about seating any people here.
Add Basic Features

The Bolero still offers a single DIN Kenwood music system, and frankly, that's fine. It supports Bluetooth music and you can even use it to answer calls. It's, however, the quality of the speakers that could do with a bit of upgrading. The biggest change required is in the AC system. You get an AC unit but no option to reroute air through different vents. This is a basic convenience feature offered in all cars now.

The instrument cluster has been called digital in the brochure, but it feels like a calculator display with every small bit of function squeezed onto the screen at the same time. The tachometer display is so small you can barely read it even when you are at a stop. A bit more variety when it comes to the adjustment of the front seats, adjustable steering for the front seats at least, and some kind of adjustment for the steering would be great.

On the outside too, the Bolero still rocks a manually opening antenna and ORVMs that need to be adjusted by hand. Both these could have been avoided had Mahindra offered an antenna that doesn't require physical intervention to function and ORVMs that could at least be adjustable by physical stalks from inside the cabin. The one thing that surprised me, though, is the fact that the Bolero comes with static bending headlamps, which are basically cornering lamps and work like a charm. This makes it easier to navigate dimly lit basements.
Verdict

The Mahindra Bolero has always stood out as a no-nonsense SUV that delivers great value to its buyers by offering ruggedness and reliability. It's built to outlast a zombie apocalypse and even if something breaks, it's going to cost pennies to replace or repair it.

So the Bolero might outlast a zombie apocalypse but does it really need to be prepared for one? Basic things such as internally adjustable ORVMs, dual airbags, better second-row seatbelts, and a rattle-free cabin are a must. Wouldn't the people who drive it every day appreciate this slightly more comfortable experience? Especially considering the Bolero now costs over Rs 10 lakhs on road.

Those are the questions Mahindra should have answered with this new BS6 Bolero. However, rumours suggest a new Bolero, based on the TUV300, is in the works. It will be called the Bolero Neo. Now that ought to fix the Bolero, don't you think?
Mahindra Bolero Video Review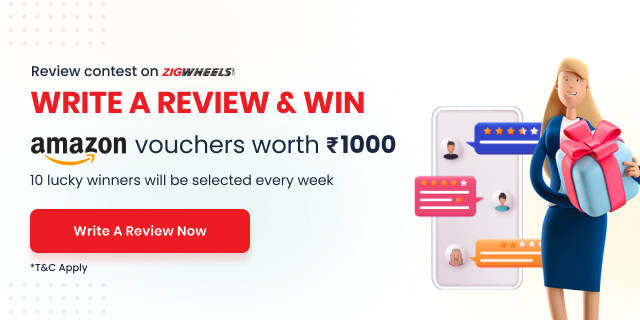 See what our community has to say!
NEW
India's largest automotive community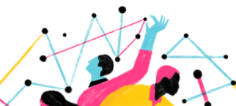 1 Other Things You Might Want To Do