2022 Tata Nexon EV Max Review: Maximising Dominance?
---
Tata has taken a successful model and has given it a host of improvements to make it a better overall package. Have the upgrades paid off to maximise the Nexon EV's dominance in India?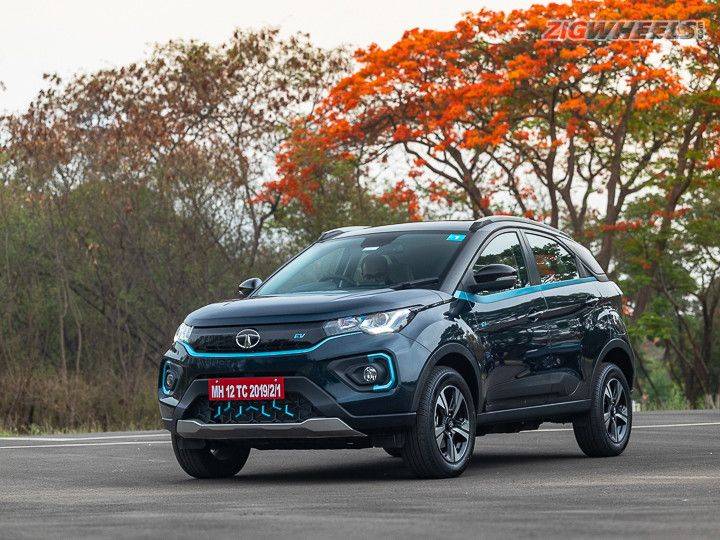 The Nexon EV Max is the latest addition to Tata's already dominant electric car portfolio. In the flesh, the new set of alloy wheels and new Intensi Blue colour might pass on as an update to the standard EV. However, the spotlight is what's lying underneath, as Tata has plonked a bigger battery, gave the electric motor more performance, and thrown in plenty of welcome feature additions. All the better for Tata to maximise its dominance in the electric car race?
The MAX-Aspect

The new, larger 40.5kWh battery hogs the spotlight here. And Tata has paired it with the same electric motor from the standard car, but here, it dishes out 143PS of power and 250Nm of torque. The bigger battery has caused an increase in weight - 70kgs from the battery and 30kgs come from the new feature additions that we'll talk about later in the review.
| | | |
| --- | --- | --- |
| Parameters | Tata Nexon EV | Tata Nexon EV Max |
| Power (PS) | 129PS | 143PS (+14PS) |
| Torque (Nm) | 245Nm | 250Nm (+5Nm) |
| Battery Capacity | 30.2kWh | 40.5kWh (+10.3kWh) |
| ARAI-claimed Range | 312km | 437km (+125km) |
| Top Speed | 120kmph | 140kmph (+20kmph) |
| Kerb Weight | 1,400kg | 1,500kg |
So How Does It Drive?

If you'd ask us to describe it in two words, it would be: 'Mighty Fun.' Sport mode is addictive as it unlocks the full potential of this EV with instantaneous throttle response and lightning quick acceleration. Pedal to metal, the Nexon EV Max leaps ahead like a cheetah, pushing you back into the seat as the needle rapidly climbs up to its 140kmph limited top speed without any drop in power. It is also able to put down all the 143 horses in a cleaner manner thanks to the addition of traction control and ESP, which keeps wheel spins in check.

A quick look at our performance figures reveal that the Max is quicker by around half a second as compared to the standard EV, which considering the 100kg weight increase is impressive. Overall in Sport mode the Nexon EV Max has the ability to put a wide grin on your face.
| | | |
| --- | --- | --- |
| Parameters | Tata Nexon EV | Tata Nexon EV Max |
| 0-100kmph | 9.58 seconds* | 9.13 seconds* |
*In Sport mode
What About City Driving Then?

If the Nexon EV Max' performance in Sport is like a cheetah, you can make it purr like a cat by selecting either Eco or City modes. In town, Eco mode will suffice for most users. The throttle and motor's response has been dulled down and speed builds up in a linear fashion for a smooth drive.

That said, you still have enough punch to keep up with fast moving traffic and all it requires is just dab of your right foot to cover a gap or overtake. But if you want additional poke, select City mode. Power delivery becomes sharper and it pulls with more gusto, but the difference is not night and day.

The adjustable regenerative braking makes city driving easier too. What it basically does is while slowing down, the energy generated from the brakes is replenished to the battery pack, improving the driving range. That said, this system isn't the best one around.

Unlike other EVs, where regeneration begins as you start lifting off from the pedal, you need to completely take your foot from the throttle in the Max for it to start working. And once the car slows down, it doesn't come to a complete halt and requires you to get on to the brakes, which technically defies Tata's claims of one-pedal driving.

Even at level 3, it isn't aggressive initially, as it takes a few seconds for the system to start working in full force. The way the regen works at level 3 feels inconsistent and can take a while to get used to. At Level 2, it is a lot smoother and decelerates at an even rate, making the drive smoother. However, Level 1 feels more intuitive, where the car decelerates in a manner that you would expect it to, just like in an ICE vehicle. You also have the option of switching the regen off completely if you find the system to be too intrusive.

And since we are talking about slowing down, the Nexon EV Max gets disc brakes on all four corners which provides you with a strong bite and good pedal feel.

Due to time constraints, we couldn't test the Max' driving range. The standard car with its 30.2kWh battery is capable of doing around 250km (according to our test) in mixed conditions. So we expect the Max to do around 300 to 350km. A more detailed road test review with concrete numbers will follow soon, so stay tuned.
Any Changes To Ride And Handling?

To compensate for the 100kg weight increase, Tata has stiffened up the suspension. But a bit of magic has been dialled in by giving the EV softer dampers. As a result, the Max is a plush riding car and takes our pothole infested road like a champ. Even minor imperfections on the road surface are nicely ironed out, giving it a flat and comfy ride. The suspension works silently too and save for some side to side motion there is not much to complain about the Nexon EV Max's ride quality.

The Nexon EV Max handles with a lot of confidence too. Straight line stability is fantastic and you can easily do three-digit speeds all day long. Also, the lower centre of gravity thanks to the battery pack (resulting in a reduction of 15mm) means body roll is in check while taking long sweeping corners. The fact that the Max comes with ESP as standard gives you an added layer of confidence even at high speeds.
Interior Comfort

When it comes to rear seat comfort, things are slightly different as compared to the standard Nexon EV. Packaging the larger battery pack on an older platform means Tata had no other option but to raise the floor. As a result, lack of underthigh support is evident as you sit in a slightly knees-up position as compared to the standard EV. Plus, the higher floor height means ingress and egress becomes difficult especially for older occupants as your feet don't slide in as easily as in the standard car.

On a brighter note, like before the bench itself is nice and cushy and it can still seat three adults in comfort. Kneeroom is good, as you can stretch out with a decent amount of foot space underneath the seat in front of you. Speaking of front seats, it's still large, comfy and the seat ventilation function on the top variant is a boon for our weather.

Thankfully the bigger battery doesn't eat up into the boot space which still stands at 350 litres.
On To The Dashboard

The lower half and seat upholstery now get a new Makrana Beige finish, and combine that with the new Dark blue centre trim, oozes a premium appeal. All of these changes are welcome and exclusive to Max.

The focus, though, is mainly on the centre console. A new illuminated gear selector with Park mode looks cool and operates with satisfying clicks. The wireless phone charger, which takes up the space occupied by the not so well designed cup holders of the standard car, is another welcome addition. But now, there is no space to store your cappuccino.

But the highlight is the new features, all of them being useful additions:
New Features In Tata Nexon EV Max

Ventilated Front Seats

Electronic Stability Control (ESC)

Illuminated gear lever with Park mode

Tyre Pressure Monitoring System (TPMS)

Auto-dimming IRVM

Electronic parking brake with auto hold

Wireless phone charger

Hill descent control

Three drive modes (Eco, City, Sport)

Updated connected car tech with smartphone connectivity

Air Purifier

Adjustable Regenerative Braking

Cruise control
At this price point, though, the Nexon EV Max could've done with soft touch plastics, but the materials used in the cabin are of good quality as is the fit and finish. Plus, six airbags would have been a useful addition.
Summing Up

The Nexon EV Max does have a few shortcomings. Rear seat comfort has taken a hit due to the packaging of the bigger battery pack. The regenerative braking system, while a useful addition, could have been better tuned for the Max to become a single pedal vehicle. But apart from this, the Nexon EV Max impresses.

Where the Nexon EV lives to the Max quotient is when it comes to driving manners and range. The additional performance makes the Max a peppy car to drive and this won't come at the cost of range anxiety thanks to the larger battery pack, allowing you to go that extra distance before halting for a charge. Plus, all the new feature additions are welcome and useful ones to make life easier with the EV.

And then comes the sticker price. Considering that its rivals with similar specifications are way more expensive, the Nexon EV Max suddenly starts to make a whole lot of sense. All in all, the Nexon EV has gone from being the second car in the garage to almost being the sole one with the Max. The overall upgrades have helped the Max to extend the dominance created by the already successful Nexon EV.
| | | | |
| --- | --- | --- | --- |
| Parameters | Tata Nexon EV Max | MG ZS EV | Hyundai Kona Electric |
| Ex-showroom Price | Rs 17.74 lakh to Rs 19.24 lakh | Rs 22 lakh to Rs 25.88 lakh | Rs 23.84 lakh to Rs 24.03 lakh |
Tata Nexon EV Video Review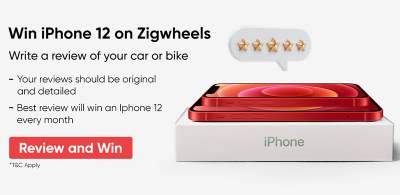 See what our community has to say!
NEW
India's largest automotive community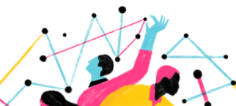 4 Other Things You Might Want To Do