2020 Honda WR-V Facelift: Road Test Review
Aug 18, 2020
Views : 6498
---
Has the WR-V become a jack of all trades or is it still the master of just one?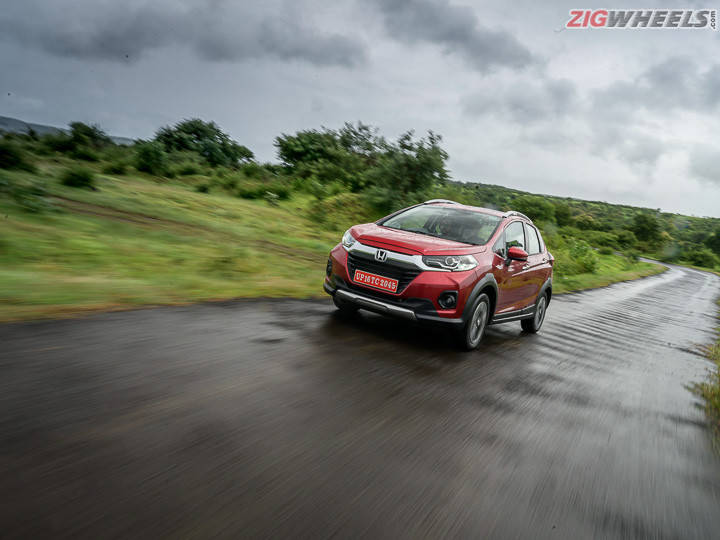 The reasons behind a facelift are simple. You either give the car a fresh face for the next few years or you iron out the kinks that existed in the original car. With the 2020 WR-V, Honda has done a bit of both. So has the WR-V become a better looking car, or a better car?
A bit of makeup

Honda has given the WR-V the LED treatment. The headlamps are now LED projectors, fog lamps use LED bulbs and even the tail lamps feature LED elements which outline their shape. The diesel variants get a new alloy wheel design. All of this and a new front grille should mean that it stands out in a crowd? Sadly, no. All of the changes are so little and so far apart that you'll take some time to figure them out. However, the bold, muscular styling with a hint of aggression means that the WR-V still looks the part and doesn't feel like it's rolled out of the history section.
Black is the new black

The cabin's done up in all black like the outgoing car. And like the outgoing car, the cabin continues to feel roomy. We know that's a bit of an oxymoron, a black cabin that's roomy, but the WR-V's cabin was always spacious. And it's not like it needs the sunroof to make it feel more ambient. It just naturally does. The sunroof is simply an added bonus. The seats have a new design, though, and they feel a tad more supportive. The 'larger' people in office observed that they were held in place better in these redesigned seats. The visibility for the driver continues to be excellent as well. So does that mean that the cabin didn't need improvement and is perfect the way it is? Nope.

The outgoing WR-V had a comfortable rear seat and so does this facelift. But it comes up short due to some missing accessories. You never got an armrest here, no cup holders, no rear AC vents, no smartphone charging jack and the small headrests simply weren't up to the mark. They couldn't protect you in the event of a crash and neither did they provide any real comfort. So how much of that has Honda addressed? Zero! Any one of these touches would have immensely improved the appeal of the WR-V's backseat and all of them would have put it in contention for the best rear seat in the segment. But sadly, Honda didn't get that memo.
Brochure-speak

The WR-V has all the basics that you might expect. You get steering-mounted controls, auto AC, a steering that can be adjusted for rake and reach, a touchscreen infotainment system which can easily sync up with your Android or Apple smartphone and more such creature comforts. Cruise control and a push button start/stop system were two features limited to the diesel version of the WR-V in the past. That too has been rectified and you now get them with the petrol engine as well. But was all of that enough? Again, not quite.

For starters, the WR-V still continues to miss out on automatic wipers and automatic headlamps. There is no wireless smartphone charging on offer and the instrument cluster could have done with an upgrade. Especially something that made it partially or fully digital. Most of the WR-V's rivals are specced with these features at the factory itself. The saving grace here is that the WR-V comes with one feature that is quite in demand: a sunroof.
Enough storage?

The WR-V offers 363 litres of boot space. To put it in terms you would understand, it's more than its rivals. The boot is practically designed as well so you don't have side walls jutting in. What it means is that you'll have enough space to take in the weekend luggage of a bunch of four, and then some more. Inside the cabin, you can store your knick knacks in the four door pockets. The ones in the front are a tight fit for one litre water bottles though. There is storage underneath the front armrest as well, with a USB port inside. So you can stow away your phone and charge it at the same time.
Does DTEC kick in?

Everything else apart, the one thing you expect from a car is that it behaves like a car and not a generator. The WR-V we had on test was a diesel that uses the 1.5-litre i-DTEC motor that's always been present in the Honda lineup. In its previous iterations it was notorious when it came to refinement, emitting a noise not too different from a generator.
But for once, Honda has come through with a proper solution here. You'll find the NVH levels have improved considerably, the engine revs more smoothly, there are no vibes you can feel and the infamous generator-esque noise has been dialled down. So has this engine become better than before? Well… you can guess where this is going.

There is quite a big improvement in the NVH levels but the engine continues to do injustice to that 100PS figure on the brochure. Previously, you could feel a turbo punch, and while that did not offer any particular performance gains, it did add a hint of excitement to your drive. Sadly, in the process of making the engine BS6 compliant and more refined, Honda has axed the turbo punch.
| | | | |
| --- | --- | --- | --- |
| Acceleration Tests | 0-100kmph | 30-80kmph (3rd gear) | 40-100kmph (4th gear) |
| Honda WR-V 1.5 Diesel MT | 12.84 seconds | 9.75 seconds | 16.16 seconds |
The gear lever is short but nothing that you can't get used to in a couple of days of driving. It shifts smoothly though and the short ratios mean always keep you in the meat of the powerband, wherever that is. A sixth gear allows you to effortlessly cruise on highways, spinning the engine at 2000 rpm while you're doing a 100kmph. You will need to work the gearbox a bit in the city though because the engine does feel dull under 1600 rpm. It'll move around at a turtle's pace at those engine speeds but to make it sprint like a rabbit and get ahead of moving traffic, you will need to downshift.

What we keep wondering is why isn't Honda offering an automatic with the WR-V? It's not like they don't have one to offer. The Amaze uses the same engine and can be had with a CVT. That's one more chance that Honda had to increase the WR-V's appeal, and one more chance that they have missed.
Will it keep you comfortable?

Well, there are two answers to that question. Yes and no. Let us explain. Honda continues to offer the WR-V with a soft suspension. It's excellent when it comes to soaking up partially broken roads. So in situations where the potholes aren't so big and the road surface is disjointed, you'll find the WR-V to be a comfortable option.
But once the potholes become bigger and you need to reduce your speed to go over them, you'll find that the WR-V tends to rock in a horizontal fashion. It is a not so pleasant experience for those inside the cabin. The softly setup suspension also means that on a wavy piece of tarmac, the WR-V takes some time to settle down when doing highway speeds. This can at the least be slightly uncomfortable.

The one thing that does work in the WR-V's favour here is that once you load it up with people, it doesn't sway or vertically bob as much as before, and the suspension continues to offer enough cushioning to keep you comfortable inside the cabin.
Can it corner?

The WR-V at regular speeds will go around a corner like any other car. The steering is quite direct and will even allow you to precisely place it in a direction of your choosing. Things start going a little haywire when you push those speeds up. You see, the softly setup suspension induces body roll, which induces understeer. And understeer isn't your friend if you like to corner fast. All in all, the WR-V will handle your daily needs such as battling traffic like a champ, but doesn't pair well with a winding mountain road.
Stopping power

The Honda WR-V has good brakes. The ABS doesn't intervene unnecessarily and the brakes offer excellent bite. The only problem that we felt here was the tuning of the brake pedal. In the first stage of braking, that is what you will generally use in city traffic, the bite is enough to stop from low crawling speeds, and is progressive in nature as well. In the second stage, and this is what you would ideally use to come to a stop from 20kmph and above, the bite is sudden. It takes a bit of getting used to this kind of braking action but in the long run, it will become second nature.
Verdict

Has the WR-V become a better looking car, or a better car? The answer is simple and complicated at the same time. The design has been freshened up just the right amount to keep it going for another few years, but not enough that you'll be able to tell it apart from its predecessor at first glance. Feature additions have been made, but none that would significantly impact your experience inside the WR-V's cabin.
What hasn't changed, though, is the formula which makes the WR-V a good option for touring. The engine, though not the most exciting, offers enough grunt on highway journeys, and the suspension feels at home when there are multiple people on board. The storage space is enough that it will easily swallow luggage of four on a weekend getaway.

And all of that quite simply maintains the status quo for the WR-V. Go for it if space is your number one priority. For everything else, there are better offerings in the segment.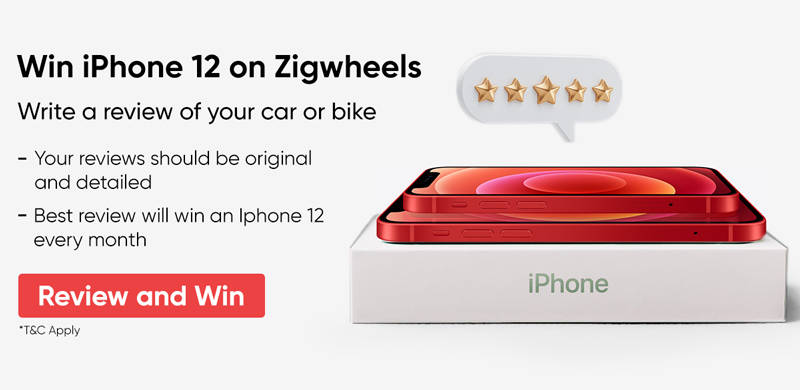 See what our community has to say!
NEW
India's largest automotive community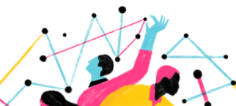 4 Other Things You Might Want To Do