Yamaha EC-05 Electric Scooter Incoming, But There's A Catch
---
The e-scooter is likely to be brought into the country by Drivezy, a vehicle rental company
The Yamaha EC-05 electric scooter comes with a claimed range of around 100km.
In Taiwan, the electric scooter is priced at an equivalent of around Rs 2.27 lakh.
The EC-05 gets swappable battery technology too.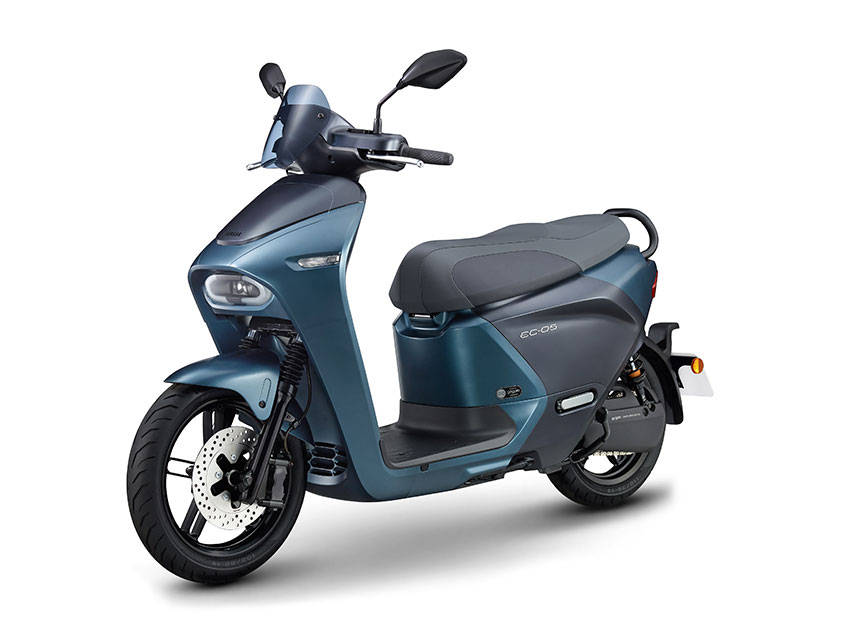 Last year, Yamaha joined hands with Taiwanese EV brand Gogoro to develop e-scooters for various markets around the globe. The result of this partnership, the EC-05, was unveiled in June this year. Now, a report by Forbes India suggests that Drivezy, a Bengaluru-based vehicle rental company, is planning to add the electric scooter to its fleet in the country by November this year. The brand reportedly plans to import 5,000 units of the electric scooter in the first phase. Drivezy also intends to raise about $20 million to $25 million (around Rs 142 crore to Rs 178 crore) to set up a subsidiary to further its EV plan for the country.
Apart from this initiative, Drivezy is also said to be on the lookout for a partner to set up EV charging stations for its e-scooter in the country. The Yamaha EC-05 uses Gogoro's swappable battery network in Taiwan. Swappable batteries reduce the down time for EV charging by a significant margin and this addresses range anxiety to an extent too. The EC-05 comes with a claimed range of around 100km.
Interestingly, the EC-05 is priced at around Rs 2.27 lakh in Taiwan. India's EV segment is still developing and a scooter like the EC-05 is pretty high-end, especially considering the fact that the cost-conscious nature of the Indian two-wheeler market. If Drivezy manages to bring the EC-05 to India, it would essentially give customers a taste of a premium electric scooter without the need to buy one.
That said, the company is yet to clarify where it plans to roll out these e-scooters. It could work well in cities that have multiple points of interests for tourism where users could potter around town in clean, green EVs. In such cases, the distance covered is usually less and is there's a large window of down time which can be used for charging. A rental electric scooter doesn't really make sense in metro cities as in most cases, such vehicles are used only for travelling long distances.
When asked about the reason to go with the Yamaha EC-05 in particular for its business, Drivezy CEO Ashwarya Pratap Singh said that the electric two-wheelers in the Indian market are yet to be tested for even one full iteration, and that it takes two or three iterations of a product to iron out all the issues. He also said that the brand has opted for this particular model as it is Yamaha's fifth electric scooter and cited Yamaha's good reputation for quality and reliability as well.
At present, Drivezy has about 15,000 petrol-powered two-wheelers operating in the country and the brand plans to bring the number up to 60,000 by the end of this year.
Source: Forbes India
Add Your Comments
View all comments