Toyota And Suzuki To Strengthen Partnership With Capital Alliance
Aug 29, 2019
Views : 1722
---
Will focus on boosting development of autonomous and electric cars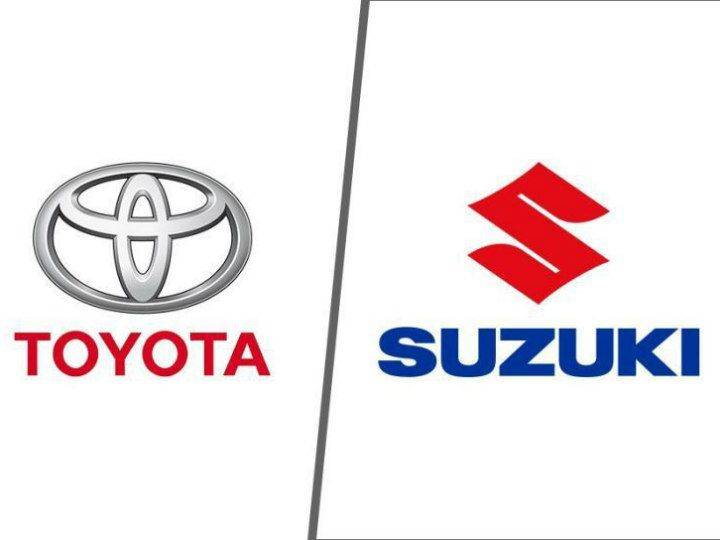 The partnership has already yielded its first results with the rebadged Baleno called the Toyota Glanza.

This new deal will consist of both companies acquiring shares from each other to accelerate development.

The next expected vehicle from the partnership is the rebadged Vitara Brezza slated for 2022.
The partnership between two of the world's largest auto manufacturers Toyota and Suzuki became a reality in 2017 after both parties reached an agreement to collaborate on developing EVs. Since then, the partnership has extended to share hybrids and other vehicles to each other. The first result of this partnership is the Toyota Glanza, which is essentially a rebadged Maruti Baleno.

However, due to the current automotive downturn, the partnership between these two giants will go a step further by entering into a capital alliance agreement. This agreement is expected to ensure sustainable growth as well as accelerate development of autonomous and electric cars.

As per the alliance, both companies plan on acquiring each other's shares. Toyota plans to purchase a 4.94 per cent stock in Suzuki which amounts to around 24 million (shares valued at JPY 96 billion). Suzuki also plans to do the same with a purchase of shares in Toyota valued at JPY 48 billion. These acquisitions of shares will be finalised once both companies obtain the necessary approvals from their respective authorities.

The complete effect of this partnership is yet to be seen. Further Toyota-Suzuki shared models like the Toyota-badged Vitara Brezza is expected for a 2022 launch in India. A rebadged iteration of the Ertiga MPV as well as the Ciaz sedan is also in the works. On the other hand, Suzuki also plans to launch a rebadged Toyota Corolla in India. Apart from rebadging models, both companies are also expected to jointly develop a C-segment SUV and EVs as part of this collaboration.
Add Your Comments