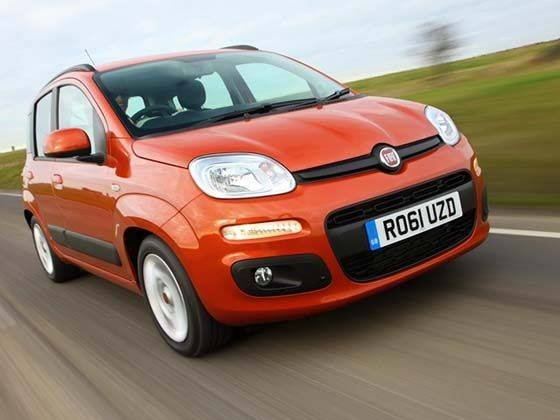 First introduced in 1980 as a city car by Italian manufacturer Fiat, the Panda continued to be produced till 2003 with a few facelifts here and there in between. In 2003, Fiat rolled out the second-generation model, which became so popular that it went on to win the European Car of the Year in 2004. The latest third-generation version, which debuted at the Frankfurt Motor Show in September 2011, has been on sale in Europe from February 2012.
This new, cute and funky looking Panda is not only 66mm wider and roomier, it's safer, more efficient and loaded with technology. With its five doors and flexible interior, the new Fiat Panda is set to build on an attractive, sophisticated city car with room for five.
The car is available in three engine options comprising Fiat's award-winning TwinAir Turbo (875cc unit), a 1.2-litre FIRE engine and a 1.3-litre MultiJet2 turbo diesel make the new Panda a quieter, more economical and cheaper to run vehicle. The TwinAir Turbo and MultiJet variants will come with start-stop and a gearshift indicator (GSI).
For improved passenger comfort and driver enjoyment, there is an all-new suspension and a body that's significantly more rigid than its predecessor. These attributes further improve the Fiat Panda's already impressive safety credentials. With up to six airbags (four of which are standard), ABS, anti-lock braking, optional ESP (Electronic Stability Program), active anti-whiplash head restraint system (standard equipment throughout the range), and low-speed collision mitigation system, the Panda is one of the best-equipped cars of its kind in terms of safety.
The Panda is available in three trim levels: Pop, Easy and Lounge with prices starting at £8000 (Rs. 6,27,720 lakh). Fiat has sold more than 6.4 million Pandas globally since its introduction and the latest version does look worthy enough to carry forward the success story.