Land Rover Evoque: The Above & Beyond Tour
---
The lack of off-road wizardry seen in tournaments like RFC makes the Above & Beyond Tour a learning experience for amateurs and new customers while being a stepping stone into the world of off-roading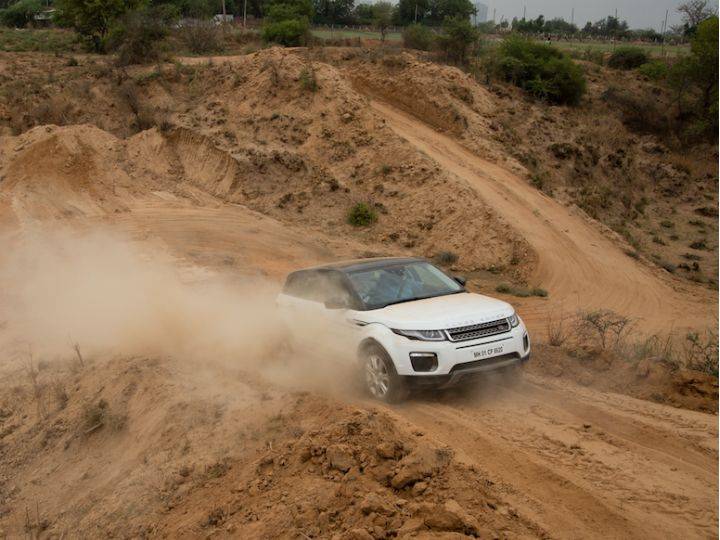 When you're on a side incline, with the rear right wheel up in the air, a creek on your left and your heart on the verge of your mouth, one of the most basic lessons of keeping your steering straight is etched in your memory forever. Partly because of your urge to grasp everything you can on your first off-road jaunt, but mostly because of a breathtaking moment with a margin of error narrower than a cat's whisker. Once past it, however, you can only admire how off-roading can have you choking on organs one moment and reward you with this sense of accomplishment the other.
Land Rover invited us to sample the Evoque at 19 degree north, Aamby Valley, Pune, at a specially laid out course packed with obstacles to test the SUV's prowess. Powered by the 2.0-litre, turbo-diesel developing 178PS/400Nm paired to a 9-speed automatic transmission, the Evoque has a trick electronic 4WD system to help it tackle almost every terrain. The Evoque we got was what any other buyer gets: stock tyres, no bored out engines, no winches or any of the off-road wizardry. It seemed a bit dicey then how it would wade the water, traverse the 45-degree side incline, or even climb up inclines with small boulders scattered throughout. I mean, I know it's a Land Rover and it comes with a big big reputation off-road, but I had never done anything this extreme with one before.
One of the most basic instructions handed out to us was - if any obstacle seems beyond your skills, let your instructor take control before you commit to it; do not stop halfway. In retrospect, I was on the verge of violating it almost always. No obstacle seemed tricky unless you commit to it. But as soon as you're halfway into it, you figure the physics behind the vehicle's behaviour and how tricky it can get. And the moment you start doubting your capabilities, the car does the job for you at the press of a button. Although brief, that moment of doubt, even briefly, makes you consider handing over the reins to your instructor.
Wading through water was the first instance that seemed like a piece of cake -- before the car actually spun about its axis by a few degrees, puncturing my confidence in the blink of an eye. But switch on the Mud & Rut mode, and voila! The throttle response is dulled and the SUV picks up from second gear, helping you build enough traction -- just what a newbie needs in such a situation.
After the waist-deep water had been parted to make way, I couldn't quite believe where my instructor asked me to go. Ahead of us lay a 45-degree side incline laden with pebbles and boulders. Tackling that right after having your tyres wet? Sounds great! In retrospect, that's what off-roading seems to be made of - everything that makes the going harder, makes you better. And as we managed to get past the side incline with instances where the rear right wheel was up in the air, the cabin stayed very composed on the contrary.
While it continued to be so in the climb ahead too, it took me three attempts to cross the obstacles, rolling back and forth again, primarily because of the lack of air suspension. In the Discovery, with its air suspension, we could have just raised the height and easily gone over the boulder, rather than manoeuvring around it (as we did in the Evoque). Hill launch assist really comes in handy during such times as it prevents the SUV from rolling back, with a 3-second window for you to move your foot from the brake to the accelerator. Once over the crest and onto the descent, hill descent control really makes the job easy as you only need to focus on steering the vehicle.
With so many terrain response modes on offer, the going gets really easy. Just like how Mud and Ruts Mode had made the sailing easier while wading water, Grass/Gravel/Snow Mode helped the Evoque take on the side incline and steep climbs. Be it softening throttle response in the former situation or sharpening it in the latter, not only do these driving aids come in handy, but they also help you learn what to do the next time they don't have your back. You might as well think that with these driving modes, the driver's role is reduced to the bare minimum, and you'd be wrong again.
You don't know what being reduced to bare minimum feels unless you've switched ATPC (All Terrain Progress Control) on. Think of ATPC like cruise control for off-roading. With the top speed set to as low as 1.8kmph, all you have to do is steer and brake. Yes, steering the Evoque through the descent over pebbles and boulders with wheels covered in mud isn't really a cakewalk, but it allows you to learn the nuances of steering vehicles through tricky situations.
With so little to do, you not only get to hone specific skills and understand how the vehicle behaves in different situations, you are also better equipped to do more than just reaching a far detached destination. Land Rover's philosophy has been to empower people to reach places above and beyond the reach of many. And it has been doing so since decades. The Above & Beyond Tour then is just a reassurance of how it continues to be at that forefront, with technology that can make off-roading easy for new customers and amateurs alike.
Recommended Variant :
Range Rover Evoque 2.0 TD4 HSE
Add Your Comments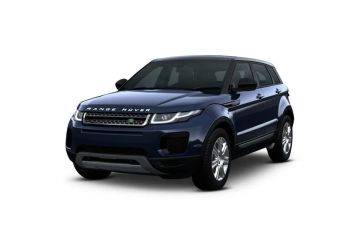 Rs. 52.06 lakh Onwards
Ex-showroom, Delhi
Contact Dealer
View On Road Price