Hyundai Kona EV Showcased At Auto Expo 2018
Feb 10, 2018
Views : 7361
---
The Iron Man-themed Kona may scream 'the future', the eKona is actually the future
What chance does a car with plain white paint and grey accents have against a flashy one painted metallic red and matte grey? This is possibly the reason that we had the Kona Iron Man Edition on display at the Auto Expo 2018.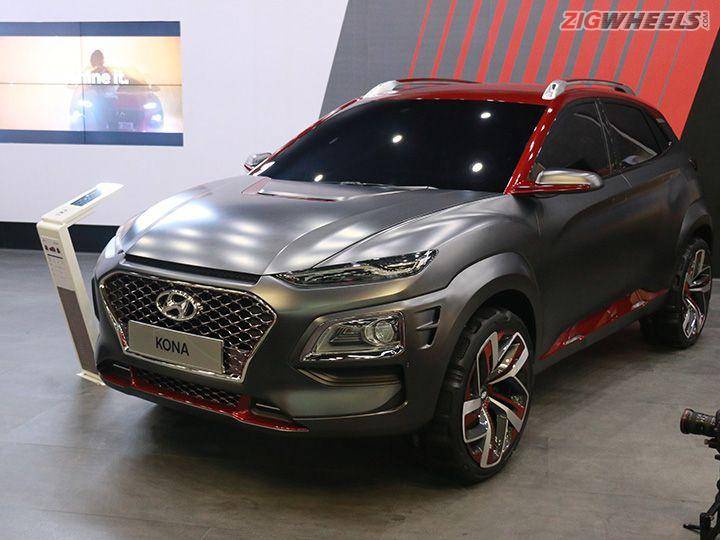 Well, not quite. Since Renault had the official Kwid Iron Man Superhero edition on display at its stall, this version of the special edition Kona was missing the Iron Man branding. It still remains a design exercise by the Korean firm to showcase the aggressive styling of the Kona. The Kona Iron Man Edition is 40mm wider and gets special touches like a set of LEDs beneath the matte grey bonnet and flashy 19-inch alloy wheels without the Iron Man mask axle caps.
Hyundai may be more keen on launching the eKona (or the Kona EV, whichever you prefer calling it) in the country rather than the eye-catching Kona Iron Man edition considering the country shifting towards the cleanest and most underdeveloped form of propulsion by 2030.
The Kona EV has a greater chance of success than the other big news from Hyundai's 'Future Eco-Friendly, Mobility and Connected Technologies' exhibits at the Auto Expo 2018, the Ioniq EV. Unlike the Ioniq sedan, the Kona offers more space for batteries and the electric motor powering the front wheels. The eKona, on the other hand, has to make do with larger dimensions (15mm longer and 5mm taller) than its petrol/diesel-powered versions.
Hyundai also knows that people will be willing to pay more for an SUV than a sedan. Hence, don't expect the Kona EV to come cheap even if Hyundai decides to manufacture batteries in India. For now, the Kona EV is being offered in two variants - one powered by a 39.2kWh battery, and the other powered by a 64kWh battery with a claimed range of 240km and 390km, respectively. The cost of the SUV in South Korea is between 43 million KRW (Rs 25.34 lakh) and 48 million KRW (28.29 lakh). In India, however, that will go up significantly, but customers are expected to be still interested in it simply because SUVs rule in markets like ours.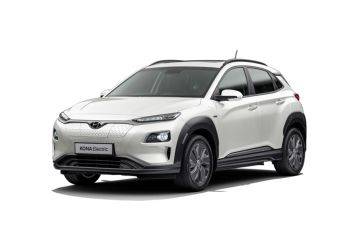 View October Offers
View On Road Price
Hyundai Kona Electric Alternatives