Mahindra Roxor Banned In The United States For Now
Jun 15, 2020
Views : 3759
---
FCA has won the long-standing battle against Mahindra in the Roxor design infringement case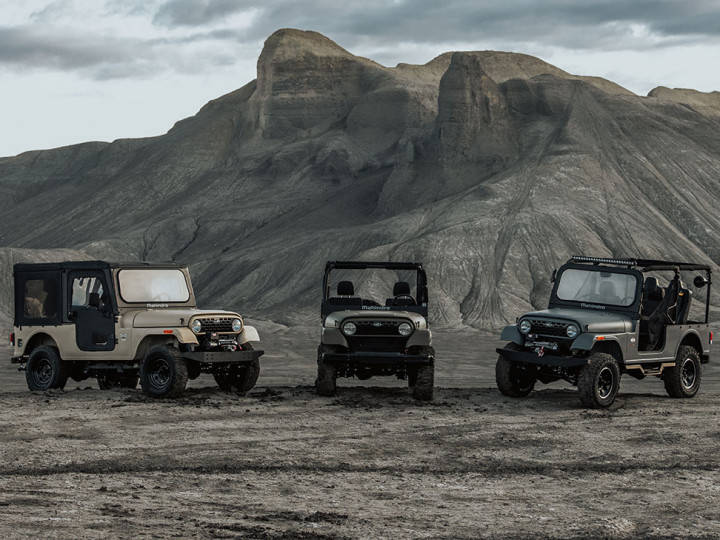 The Roxor's upright stance and boxy silhouette look similar to the Jeep/Willys CJs.
Import of Roxor's kits is now blocked in the United States.
Mahindra is considering options for an appeal.
PTI states Mahindra is working on further design updates to the Roxor.
In what comes as a victory for Jeep, Fiat Chrysler Automobiles has won the long-standing battle against Mahindra in the Roxor design infringement case. The International Trade Commission has stated that the Roxor looks like a near copy of the Jeep/Willys CJ series.

The Roxor is Mahindra's off-road oriented SUV that bears plenty of resemblance to the yesteryear's Jeep CJ 90. And while its upright SUV-esque stance does look the part, FCA has claimed that it resembles the Jeep Wrangler in almost every single design aspect, especially the front fenders.

Back in November 2019, the trade judge found that Roxor violates the Jeep's design in six aspects, but the iconic slatted grille was not included here. However, the judge recommended blocking imports of the Roxor kits and components, stating that Mahindra is deliberately trying to copy the Jeep's image, which could decrease the value of FCA's brand.

This also means that the United States won't be seeing the facelifted 2020 Roxor as it is quite similar to the Jeep and infringes upon its design. The 2020 Roxor features a different grille design to ensure there are no similarities to Jeep's iconic slatted grille. PTI has also reported that Mahindra is working on further design changes to give the Roxor a distinct look.

Does this mean Mahindra could pull the plug on Roxor in the United States? PTI has stated that Mahindra is considering appealing further during the presidential review phase at the Federal Circuit Court. Further design upgrades also mean that the Roxor could make a comeback in the United States.

The Roxor was assembled at Mahindra's Michigan plant and priced from $16,599 (Rs 12.62 lakh, ex-showroom). It was powered by a 2.5-litre m2DiCR turbo diesel engine rated at 62PS and 195Nm with both 5-speed manual and 6-speed automatic transmission options.
Mahindra Thar 2020Video Review
Add Your Comments

Price of Thar 2020 Competitors