5 Things That Make The Volvo V90 Cross Country Special
---
The V90 Cross Country is no ordinary luxury car as it has more than just pretty looks to help it stand out in a sea of other premium offerings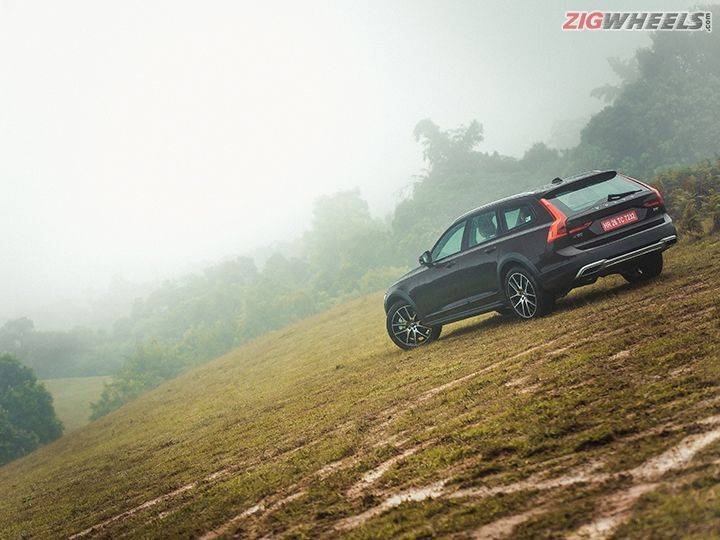 Volvo recently launched the V90 Cross Country with an ex-showroom price tag of Rs 60 lakh. The car is truly one-of-a-kind and here's a countdown of five things that make it stand out:
5. Design

Sure, it's not the most-loved silhouette in our country, but those who prioritise practicality over the now omnipresent 'butch' styling of SUVs will find it attractive and unique. However, it'll stand out among a hundred other luxury cars. After all, luxury estates are rarer than sportscars in our country. It will effortlessly attract a lot of eyeballs before it even makes an attempt.
4. Capability

It offers plenty of space inside, an SUV-like ground clearance of 210mm and an all-wheel drive setup to get it out of sticky situations. It does all that an SUV in this price range is expected to do without screaming out loud. Talk about doing more and yelling less.
The plastic cladding around the car and the name tell us that this car is made to explore places and do everyday duties. The more you use it, the more you'll appreciate it.
3. Luxury

Leather upholstery, four-zone climate controls, air suspensions are of course there in the V90 Cross Country. Then, there's a premium 19-speaker Bowers & Wilkins audio system that's designed to look good while delivering the goods. Part of the reason why most of those speakers and their yellow Kevlar cones are easily visible through their equally well-crafted metallic grilles.
It doesn't stop there. The V90 Cross Country also gets massaging front seats which were once exclusive to cars with a price tag north of Rs 1 crore. No matter how long it takes you to get there, you'll always arrive relaxed.
2. Top-Notch Safety

Volvo is the first carmaker to offer automatic emergency braking in India. Their cars have had the City Safety feature for a very long time, which works at relatively low speeds. That means no fender benders, no crashes. The technology pays for itself in no time.

The latest generation of Volvo cars takes it one step further with radar-based safety systems. It still works the same way, but now at higher speeds too. If the driver fails to brake in time, the system will apply the brakes to lessen the impact and may even prevent the crash altogether. The car also keeps an eye out on the markers and provides light inputs on the steering wheel to maintain its lane.
1. It Can Drive Itself
The V90 Cross Country also comes with Volvo's Pilot Assist feature. It's a combination of adaptive cruise control, and advanced lane keep assist. Let's break it down.
Most premium cars have a standard cruise control which maintains a set speed. The V90 has adaptive cruise control and can maintain its speed and a safe distance from the car in front. If the car in front slows down, it'll slow down too; down to a complete stop and get rolling again as the traffic clears up.

On the steering side, there's a lane keep assist feature which prevents you from accidentally swinging into the next lane. This Volvo can stay equidistant from both the adjacent lane markers and do it just like any good driver would do, only with better accuracy.
Combine those two features, and you get Pilot Assist which can drive itself on well-marked roads with minimal inputs from the driver. If it encounters an exception, it'll beep loud and clear before handing over the controls to the driver.
How's that for a party trick?
Also Read: Volvo V90 Cross Country: First Drive Review