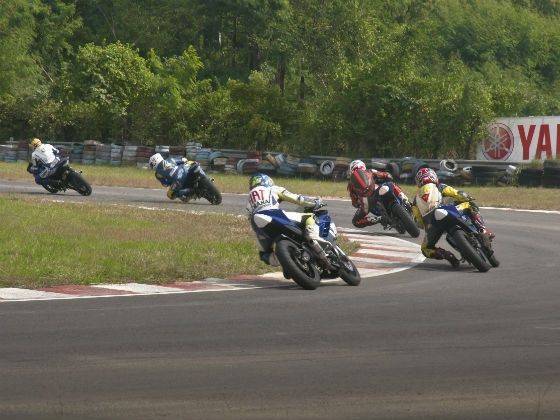 Eighty-three riders battled it out astride Yamaha YZ R15s and togged up in Daytona racing kits, in the fifth and final round of the 2012 Yamaha YZF One Make Race Championship at the Madras Motor Race Track in Chennai,.
R Ramesh Kumar and Arun Muthukrishnan shared wins in the Novice class, while Shyam Shankar and M Sudhakar claimed victories in the Open Class.
The winners will represent India Yamaha Motor at various international events. The winners of last year's championship represented India at the Sugo Road Race Series 2012 at the Sugo race track in Japan.
Results
Yamaha R15 Novice class
Number of participants: 58
Race 1
Winner: R Ramesh Kumar
1st Runner-up: Harshit
2nd Runner-up: Arun Muthukrishnan
Race 2
Winner: Arun Muthukrishnan
1st Runner-up: Harshit
2nd Runner-up: Meka Viduraj
Yamaha R15 Open class
Number of participants: 25
Race 1
Winner : M Sudhakar
1st Runner-up: S Vivek Pillai
2nd Runner-up: Ananthraj
Race 2
Winner: Shyam Shankar
1st Runner-up: S Vivek Pillai
2nd Runner-up: M Sudhakar