Maruti S-Presso Questions and Answers
Filter by :

Features (65)

Specifications (27)

Comparison (21)

Fuel Type (12)

Price (12)

Transmission (11)

Maintenance (8)

Performance (7)

Comfort (5)

Mileage (2)

Safety (1)
Latest

Most Relevant

Unanswered
More Questions
More Questions
More Questions
More Questions
Q. What is the solutoin for radiator likage?
Q. Is there ac forMaruti S-Presso basic model
Q. Can we use petrol in CNG cars - S Presso?
Q. Can I change the display to bigger one to the Maruti S Presso VXI (O) in showrooms ?
Q. Which vehicle is better for rural area among S-Presso,Tata Tiago, Maruti Wagon R,and Renault Kwid.
More Questions
More Questions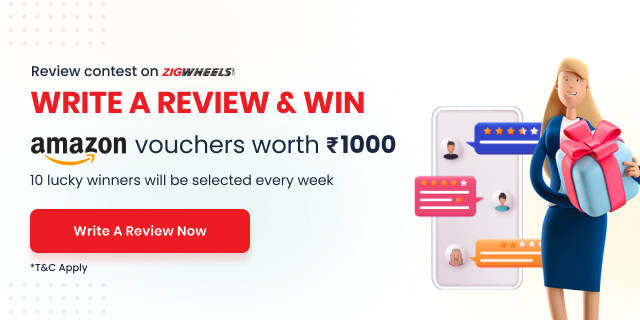 Maruti S-Presso User Reviews
4.0/5
Based on 451 rating & 245 reviews
Review your vehicle & win ₹ 1000
All

Comfort (35)

Mileage (33)

Looks (25)

Seat (18)

Experience (17)

Performance (16)

Price (14)

Small (14)

Space (13)

Engine (13)

Power (12)
The Perfect Fusion of Sport and Style"

Recently, I tried this car. The Maruti S Presso is a compact car that offers great value for money. The interior is spacious for its size, and its cabin has decent-quality material. It's design and ground clearance make it a great choice on the road. The S-Presso features are basic but functional. The fuel efficiency is impressive, making it suitable for daily use. The car handles traffic with ease, making it easy to handle. Overall, it's a reliable and perfect choice for people who want a budget-friendly and stylish car.

0

Share

Compact SUV Experience by Maruti

My go to agent of liberty for an usefuland civic drive is now the Maruti S Presso. Every drive is a dynamic and adaptable experience thanks to its fragile size and nimble running, and its important engine guarantees a smooth and operative interpretation on megacity thoroughfares. I can now have a agent that exactly satisfies my requirements for both more performance and family trip thanks to the stoner friendly installations and current technologies that enhance release and utility. With its usefuland reliable rejoinder for motorists appearing for an civic driving experience that's both ultrapractical and swish, the Maruti S Presso has really surfaced as the key feature of more performance and civic mobility.

0

Share

Get in the Spotlight with the Maruti S Presso

Come to the locus of concentration with the Maruti S-Presso. This little machine is intended to sit out of the crowd while driving. Likewise, its disparate phraseology and point-rich cerebral content give a comforting and pleasurable driving experience. The S-Presso delivers important machines that are also energy-effective. There are several security features accessible, giving you peace of mind when touring. The Maruti S-Presso is the full option if you are looking for a little machine that makes you the locus of concentration.The vehicle is in fantastic condition, gets decent economy, and looks good.

0

Share

Press the like button

This car is in excellent condition, gets great mileage, and is stylish. This car is well maintained, energy-efficient, and seductive. model because of what it offers. Because of this model's outstanding features, I find myself charmed by it. The Maruti S Presso's striking appearance and useful places allow you to express your own sense of tone. Driving in towns is enjoyable and thrilling due to its delicate size and distant face. The S Presso stands out in public terrain because of its slice-suck conveniences and operative explanation.

0

Share

Maruti S-Presso: Small Car, Big Smile

The Maruti S Presso is small on the outside but big on features and comfort. The S Presso has a tall and wide stance that gives a lot of space inside. It has a good engine that is fun to drive in city traffic. The S Presso comes with features like power steering, power windows and air conditioning that make everyday driving very convenient. The built quality is good for a budget car and the low cost of maintenance will keep the smile on my face for years. The S-Presso gives a mileage of around 22 kmpl which is very good for a car.

0

Share

I have vxi automatic espresso

I have vxi automatic espresso top model, It's great excellent car

0

Share

I own Maruti Suzuki spresso,

I own maruti suzuki spresso, I took the decision to buy that car is because of the size and the performance it has 1000cc engine with a best torque.Comfert wise the car is not that good for long drive but yes it's comfortable for city drive looking towards the traffic in day to day life that maruti suzuki spresso is the best choice we can't drive huge size car or sedan.In budget wise the car is perfect not so overpriced.It lag some of the features and also important it doesn't have any safety rating but otherwise the car is best choice for me.The size and the height of the car is ohk in the city or something in the bad roads.In 8 months i have drive my car for about 8000km it is the petrol variant which i have i took my car in off-road driving also and the results are very good.I am not having any single problem regarding my car.

1

Share

4.0

Safety wise

To me as a upgrade from maruti 800 to maruti s-presso it feels a tall boy and mini suv in segment atleast the feel comes in when you can view the whole bonnet area from your driving seat.Which is a added benefit of the car for its boxy design.Safety wise the dual airbag in vxi+ segment is good for city driving the steering is comfortable with a good ac comfort.The infotainment comes with a standard touch system sound quality is good.But the saddest part is in this segment also you don't get a rear door speaker for a perfect sound ambience inside the car and a rear wiper could have been the added benefit for atop model purchasers, Which maruti should atleast think about.Overall the car is good for city drive.

1

Share

4.3

माझी कार 23 पर लिटर avre

माझी कार 23 पर लिटर avrej देते सिटिंग आरामदायी प्रवास मस्त इंजिन कोणतीही कटकट नाही ब्रेकींग मस्त आहे कार 23 ते 24 पर्यंत avrej देतेय फक्त ड्राविंग मी करणार माझ्या दृष्टीने माझी bmw आहे याचे सर्व स्रेय सुझुकी कम्पनिस तिने सर्वसामान्य यासाठी ही कार बनवली आहे सूर्यभान कांनवडे mahashtra

0

Share

4.3

Road price

I owned S-presso Vxi (o) on-road price with extra fittings for 5.47 showroom offer included. I personally feel some features must be included in this price range, 1. Side window adjustment 2. Rear power window 3. Dual-color dashboard showroom executive does not explain to me fully about Vxi + model variant if he explained about the additional features I will definitely go for Vxi + model. Now I feel an additional 15k doesn't matter which includes 1. Touch screen mp3 2. Steering audio control 3. Duel color dashboard 4. Rear backfile tray 5. Side window adjustment 6. Body-color side window 7. Body-color door handles car looks excellent I took white color which makes me to feel like Micro-SUV at this price range.

0

Share

More Customer Reviews of S-Presso