Triumph Bonneville Street Twin: First Ride Review
---
Triumph's all-new Bonneville Street Twin promises a lot as a modern classic. We went all the way to Spain to tell you what it feels like to ride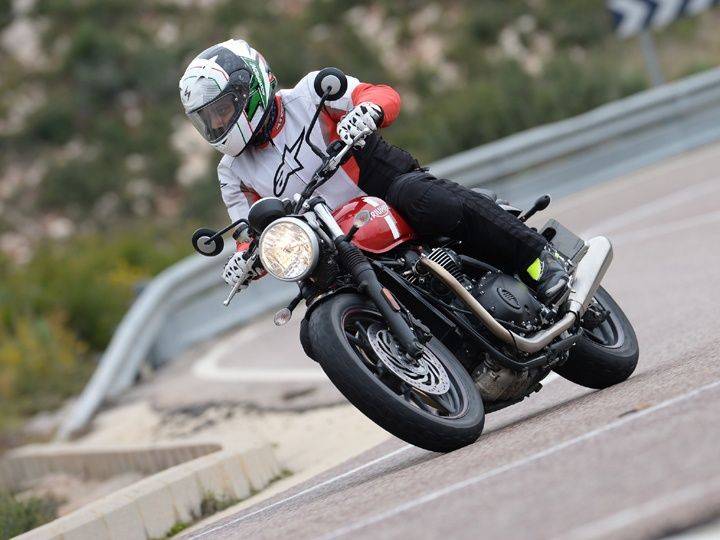 Classic motorcycles are back. For years we had the Triumph Bonneville as one of the only claimants to the classic bike tag, but the past few years have seen classic motorcycles become a whole new category, and how! Ducati, BMW and other manufacturers have jumped onto the bandwagon, Japs even, and the Bonnie felt outdated in their wake. If you've ready about this year's Milan Motor Show though, you would know how big a splash Triumph made with its all-new Bonneville. The new Bonnevilles – Street Twin, T120 and Thruxton all look smashing while promising to be a lot more fun, and I'm just back from Valencia in Spain having ridden the Street Twin, the base model. The fact that I've come back pleasantly surprised speaks a lot about a motorcycle I was never a huge fan of. Read on to find out what the all-new Street Twin feels like.

Design and Features:
Triumph started work on an all-new Bonneville four years ago and say this has been its biggest project yet. The results are a bike that looks smaller, lighter and absolutely gorgeous. Triumph has gone back to the original design that enjoyed a cult following with custom bike makers in its time. The small front mudguard, smaller tank, flat seat, tiny tail piece and turn indicators give it a stripped down look, just like the original. The engine is a work of art too with uniquely sculpted surfaces, and is finished in fine matte black. Twin upswept, brushed stainless steel exhausts look sleek and Triumph claims a lot of work went into ensuring catalytic converters are well hidden and also that the exhausts are not massive units while meeting emission norms.

Focus has been on offering a clean, clutter-free look in an appealing package despite the addition of liquid-cooling, ABS and more, and this is easily the best looking Bonnie yet. Triumph is targeting buyers wanting a real modern classic and has hit the nail on the head with its charming design. The bike maker has meticulously crafted every single surface and attention to detail is immense. Bits like the brushed aluminium headlamp mounts and throttle body covers, the single pod clocks housing a large speedometer and digital display, the flat seat all give the Street Twin a more premium feel than what it is - an affordable, modern classic that's the entry point to Triumph's range.

Engine and Performance:
The Street Twin gets an all-new 900cc parallel-twin engine - the largest for the Bonneville and it gets liquid-cooling too. As opposed to manufacturers giving technical presentations before the ride Triumph made us ride the bike first. Why? Because the Street Twin makes lesser power than the outgoing version. Surprised? I was surprised too, but Triumph cleared the air pretty well explaining how peak power and torque are now made at far more usable revs. Even when riding sportingly, we don't rev the nuts off a motorcycle all the while, do we? And I really didn't need to rev the Street Twin hard even when riding enthusiastically thanks to its punchy performance at real world revs. The new engine is called HT or high torque and produces 80Nm at a mere 3230rpm – that's 18 percent higher than before and also 18 percent more than the Ducati Scrambler, it's natural rival. Power is down to 55PS from the earlier 69PS, but not once did the engine feel like it made just 55 ponies.

The Street Twin's liveliness at low to mid revs was telling as soon as we took off. It offers an impressive throttle response, courtesy ride by wire, and Triumph claims this bike offers 22 percent more usable power than the older bike. I take their word for it, as the Street Twin offers an engaging feels even at city speeds. Engine response is crisp and the bike is quick to lunge ahead from standstill and pulls well. Revs build up rather quickly though lack of a tachometer means you have to 'feel' the engine to shift up. The engineers were at pains to explain the efforts gone into its development, and I've got to admit the Street Twin boasts a fantastic motor, one that feels and even sounds pleasing to the ears, like a typical British Twin. Full marks on that.

The clutch is a slipper assist unit that offers a lighter feel at the lever. The Street Twin also gets traction control that can be turned on or off, and was a welcome addition on Spain's wet, cold roads. The parallel twin motor felt torquey all day offering brisk acceleration even at low revs and peak power and torque arriving early makes the Street Twin a lot of fun. The 5-speed gearbox feels slick and gear changes needed throughout were minimum. We spent over half a day in the saddle, riding more than 120km, and the engaging feel from the engine is what made the Street Twin immense fun. I'm certain its performance will be appreciated by riders across spectrums. The new motor, claims Triumph, is also 36 percent more efficient - that's a big number, and for those concerned should make the Street Twin easier on the wallet too.

Ride, Handling and Braking:
Another big surprise. The chassis development was headed Davide Lopez, who used to race Triumphs and works at the manufacturer's Spanish subsidiary. Enough to explain why the Street Twin is so much fun. You see, the older Bonnie wasn't quite the choice of the youth, but Triumph is keen on changing that. The Street Twin is also being targeted at youngsters wanting a retro looking motorcycle that handles like a modern one. The Street Twin thus handles sportily than before. It is lighter than before at 198kg dry, despite the addition of ABS and liquid-cooling, but that's still a fair amount of weight. The bike has been engineered to feel agile and confident though, especially when pushed hard. Traction control did its bit in inspiring confidence no doubt but the brilliant chassis design made it feel like a streetbike, albeit a heavier one. Pirelli's specially developed Phantom Sport Tyres that look like they were from the 1960's offered decent grip in the wet, and I'm certain they'll fare even better on dry roads. The bike feels confident around corners and doesn't waver even under hard braking. The single disc upfront works well, offering quick, sure-footed stops.

On the whole the Street Twin's handling is vastly better thanks to a steeper head stock angle, shorter wheelbase and a forward weight bias. Ride quality still feels on the stiffer side, though Valencia's smooth tarmac was barely any gauge. That said, the Bonnie should feel better on our roads, with all-new suspension at both ends, including longer stroke shock absorbers at the back with 20 percent more travel. The riding position is more comfortable thanks to a softer seat and lower saddle height of 750mm, meaning the bike should be more accessible to shorter riders too. The riding position in fact is now such that you sit more in the motorcycle rather than on it, with a new handlebar offering a sportier yet comfortable feel along with the sculpted seat.

Verdict:
Half a day in the saddle of an all-new motorcycle, in a foreign country isn't a lot of seat time, but initial impressions are that the Street Twin is a nice, friendly motorcycle. And the British manufacturer is going the full hog, offering a new range of apparel and accessories to go with it. That means you can customise your Street Twin to suit your taste. In fact Triumph has three custom kits ready, and you can even pick and choose bits from each one. Dealers will offer these kits meaning your warranty does not get void too! Oh, and there's a new exhaust partner Triumph has in Vance & Hines, and they've made an even more gorgeous sounding single exhaust.
The new Street Twin is a whole lot of fun as a classic motorcycle that feels truly modern but looks beautifully retro. Nifty performance at usable revs from a new, smoother motor that's packaged in a well-handling chassis are the bike's strengths. With a UK base price of 7300 GBP (roughly 7.5 lakh INR) the Street Twin commands a premium over the alloy-wheeled Bonneville it replaces. India prices will be announced at the Auto Expo in February 2016, and we expect it to command a small premium here too, but what you will get is a beautiful looking, fun to ride, likeable motorcycle that's hard to resist.
More on Triumph Bonneville T120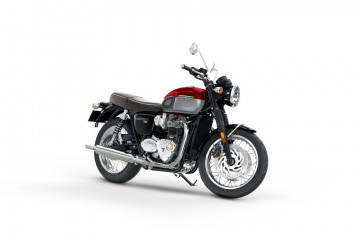 Rs. 9.29 Lakh Onwards
Ex-showroom, Delhi
Bonneville T120 Alternatives
See what our community has to say!
NEW
India's largest automotive community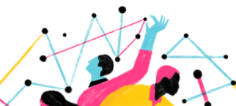 5 Offers Available