Mahindra XUV300 Review: First Drive
---
Mahindra's umpteenth attempt at the sub-4 metre SUV segment is easily its best yet
Update 14/02/2019: The Mahindra XUV300 has been launched at Rs 7.90 lakh, ex-showroom India. Here's why it is priced at a premium as compared to the Brezza, Nexon and EcoSport.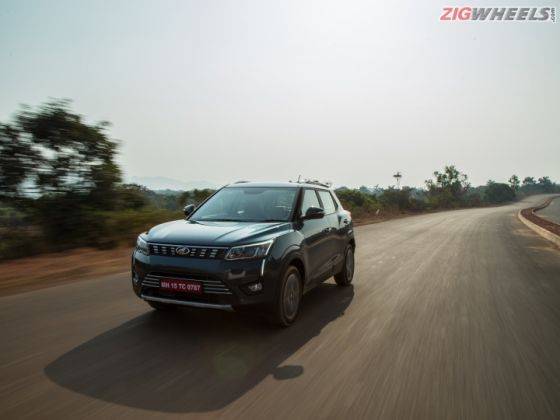 If you and I wanted to plonk our money on a sub-4 metre SUV, we're spoilt for choice. There are some well-established options, including Ford's EcoSport, the crowd favourite - the Vitara Brezza - and the Nexon that blends spunk with sensibility. This means the Mahindra XUV300 has its work cut out for it. Does it have something that will make you sit up and take notice? Or is it just another hurried hack of a 'me too' product?
Short answer?

No. It doesn't feel like something that was made on an impulse. It feels well thought of and carefully equipped to ensure it makes a strong case for itself when you and I sit down to compare brochures. That's because, with the top-spec W8 (O) variant, Mahindra has thrown in everything including the kitchen sink (and we're tempted to say the kitchen cabinet too) at the compact SUV.

Let's start with what really sets it apart. There are seven airbags on offer and a host of other safety features like hill start assist, traction control, and electronic stability control too. In the segment, it's only Ford's EcoSport that comes close by offering all of the above, save for the knee airbag. You get some added peace of mind with the front parking sensors too. And if you really, really want to brag, you've got some pizzazz in the form of an electric sunroof, dual-zone climate control, keyless entry, push-button start, touchscreen with in-built navigation, and leatherette upholstery. A quick look at the competition will tell you there are rivals that offer a few of these features here and there. Yet, none offer all of them in one package. And that, we believe, is the XUV300's biggest draw.
But…

...there are a few hiccups, and most of them can be traced to the cabin of the XUV300. Yes, the baby Mahindra has a massive 2600mm wheelbase on paper. To put that into perspective, it's a full 100mm more than the Brezza. What's more, it manages to nudge past (only just, by 10mm) the substantially larger Hyundai Creta. But, we do wish that cabin space was managed better.

Sit inside the cabin, and you'd be underwhelmed. No, we aren't saying the XUV300 is a cramped car. It's far from that. There's enough room for a six-footer to be comfortable behind their own driving position. And there's just about enough width to accommodate three occupants for shorter journeys too. That said, we did expect more.

Most of that is down to the dashboard that juts out quite a bit into the cabin, which eats up valuable real estate. Remember, this is a dashboard designed in 2015 for the SsangYong Tivoli. It looks and feels four years old. In today's day and age where manufacturers are scampering to reduce visual clutter and cut down on buttons, the XUV300 has the equivalent of an extended family on the centre console. The minimal layout, say from the EcoSport and the Nexon, not only look appealing but are also easy to use.

Finer bits like the orange backlight for the automatic climate control interface and the tiny 3.5-inch black and white MID seem out of place in an otherwise plush cabin. Similarly, the light feel of the wiper and headlamp stalks, and the springy action of the door locks take away from the experience. There's a silver lining, though. For instance, the quality of the switches for the power windows, the leatherette upholstery, and even the size and feel of the steering wheel - all feel refreshingly premium.

However, there are a few ergonomic issues and minor misses here. The front footwells, for example, could've offered more width. If you've got large feet, you will particularly miss a dead pedal. At the rear bench, the lack of air-conditioning vents and a charging socket is a bit of a downer. If you're smitten by the XUV300, you might just learn to live with these traits. But we're not too sure we'd say the same thing about the boot.

To tuck the XUV300 under four metres in length, Mahindra has had to chop a whopping 200mm from the Tivoli's length. And most of that has come from the rear end. The boot space is low enough for Mahindra to not install a parcel tray as standard from the factory.

With the parcel tray in place, there's no way you'd fit a large trolley-bag vertically. Instead, you are forced to place it horizontally, which claws away most of the room the boot has to offer. The boot is only as big as the ones you find on a small hatchback, and that's a bit of a bummer.
Because…

...the XUV300 is a rockstar of a road tripper, and it'd suck to not be able to carry enough luggage. With 115PS of power and 300Nm on tap, the baby XUV can really make the scenery a blur. It almost feels like this 1.5-litre diesel engine was made for an open stretch of road. You can bank on that torque almost all the time when you're cruising, and simply prod the throttle to get a move on quickly.

Yes, this is the same engine and gearbox as the Marazzo. But where the MPV uses a VGT, the small SUV gets an e-VGT, thanks to which you feel the turbo kick in with a little more gusto. Of course, the gear ratios have been altered to ensure there's some fun to be had. Another aspect where the XUV feels distinctly different compared to the Marazzo is NVH. You hear more of the diesel clatter and feel more of the vibrations on the steering wheel, footboard and door pads. This should have been controlled better since Mahindra is billing the XUV300 as a premium offering.

Issues? Well, it's a bit of a pain to drive the XUV300 slowly inside the city. When the turbo isn't on song (under 1500rpm), it almost refuses to make any progress unless you downshift. We noticed this feeling getting amplified on inclines, which forced us to shift down to first way more than we'd have liked. This is something you'd have to do frequently when you encounter speed breakers too. On the flipside, you can treat third gear like an automatic. It will happily drop down below 20kmph and pull cleanly to triple digits with barely any signs of protest. And since we're talking gears, it's disappointing that Mahindra isn't offering an automatic transmission at launch.

What Mahindra will offer, however, is a 1.2-litre turbocharged petrol motor. This engine makes 110PS of power and 200Nm of torque. But we haven't had the chance to drive it yet.
Fun?

In a way, yes. We expected the XUV300 to roll quite a bit when chucked hard into a bend. It doesn't feel nervous at all. Mahindra is reaping the benefits of that wide front and rear track here. The steering too is quite direct, and there's no second guessing involved at all. You also get to play with three steering modes - Comfort, Normal and Sport. If we were asked to pick, we'd happily leave it in Comfort because it manages to negate the effort in steering without affecting steering response in any way. In Sport, it's almost unnecessarily heavy. Normal is something you could use day in, day out.

You also get rear disc brakes as standard. So you can really gun for that corner knowing you'll be able to shed speed well in time. What's appreciable is that the XUV300 doesn't dunk its nose down when you absolutely stomp the brake pedal. It remains rock steady.

And that's pretty much how we'd describe its highway manners too. Out on the highway, the ride is f-l-a-t for the most part. Hit an undulation at high speed and the cabin settles back almost instantly. Even at the rear, there's nothing that'd cause discomfort over longer journeys. Back in town, where the roads are broken and speed breakers aspire to be Mount Everest, the XUV300 shines again. It manages to take the edge off of potholes with finesse and doesn't make a sound while doing so.

It manages to walk the tightrope between being acceptably comfortable for the city, steady for the highway and fun when you're in the mood to hoon. We're certain you'll look back one last time once you've parked it in for the day.
For…

...you'll be happy to see a baby XUV500 sitting pretty. From the front, the resemblance is strong. But there's enough distinction to give the XUV300 a unique persona. Mahindra's trademark grille studded with chrome, the lightly smoked projector headlamps, daytime running lamps and the prominent faux skid plate finished in silver is all it needs to cut a familiar figure.

It's got the SUV elements down pat, too. It starts with a square bonnet that's set high off the ground. At 180mm, the ground clearance too feels apt for tackling whatever our roads decide to throw at the small SUV. Finer design elements come in the form of tough-looking matte black cladding and roof rails.

From the side, there's not much going on. And that's probably a good thing for a Mahindra. The clean, contoured surfaces look minimal and Euro-car like. You will also notice the black applique on the A- and C-pillar that gives the XUV300 a floating roof effect. This is further accentuated by the contrast-coloured roof. Also, the large 17-inch machine-finished alloy wheels that come wrapped in 215/55-section rubber instantly pop out.

Step over to the rear, and the XUV300 is very hatchback-like in its appearance. Here too, the design has been kept gracefully simple. LED tail lamps, a L-A-R-G-E bumper and a faux skid plate wrap up the design neatly.
In terms of size, it manages to outshine its rivals with added width. In fact, at 1821mm, it's wider than a Renault Captur too! But, as you can notice in the pictures, it isn't your typical tall SUV. Ford's EcoSport is a full 26mm taller (and that's without the roof rails), the Brezza too is taller by 19mm.
Mahindra XUV300
Maruti Suzuki Brezza
Tata Nexon
Ford EcoSport
Dimensions
Length
3995mm
3995mm
3994mm
3998mm
Width
1821mm (w/o mirrors)
1790mm (w/o mirrors)
1811mm (w/o mirrors)
1765mm (w/o mirrors)
Height
1621mm (w/ roof rails)
1640mm (w/o roof rails)
1607mm (w/ roof rail)
1647mm (w/o roof rails)
Wheelbase
2600mm
2500mm
2498mm
2519mm

Ground Clearance (Unladen)

180mm
198mm
209mm
200mm
So yes, the Mahindra XUV300's design is striking enough to warrant attention. Yet, it isn't out of the box in any manner. It's worth mentioning that we also spotted a few inconsistencies in panel gaps on both our test cars, especially around the rear taillamp and boot lid. We were assured these were issues with pre-production media cars and would be ironed out by the time you have one in your garage.
Bring it home?

Mahindra's XUV300 gets a whole lot right. You get a bucketful of features, the quality of materials is positively refreshing and to top it off, it's comfortable to drive daily and hoon on weekends. Downsides? Well, we were a bit underwhelmed by the space the cabin offered. And there's no other way of saying it, the boot space feels small for a car this size. Finally, remember that Mahindra is not offering an automatic gearbox with either engine options at launch. If that ranks high on your priority list, you'll have to sadly drop the XUV300 from the list of contenders.

Expectedly, Mahindra has priced the XUV300 at a premium compared to its immediate rivals. Prices start at Rs 8 lakh for the base-spec petrol variant, and go all the way up to Rs 12 lakh for the top-spec diesel W8 (O) variant. And that seems acceptable for a product like the XUV300. Circling back to the original question, then: is the XUV something you should sit up and take notice of? The answer to that quite simply, is yes.
Mahindra XUV300 Video Review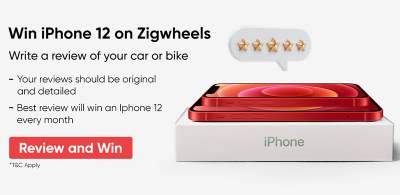 See what our community has to say!
NEW
India's largest automotive community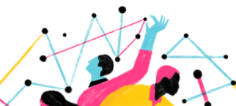 4 Other Things You Might Want To Do