Mahindra XUV300 Questions and Answers
Filter by :

Comparison (155)

Features (74)

Performance (47)

Specifications (40)

Maintenance (30)

Fuel Type (26)

Price (19)

Mileage (18)

Transmission (13)

Comfort (12)

Safety (4)
Latest

Most Relevant

Unanswered
More Questions
More Questions
More Questions
More Questions
Q. Diesel automatic price how much?
Q. What's the name of the engine that XUV300 diesel have?
Q. What are the features of mounted anteena in xuv 300 w4 model
Q. I hear this rattling sound from near the windowpane. The rattling sound becomes louder and more irritating. especially when I drive on rough roads. Can anyone suggest and help me to fix this?
Q. Difference between xuv300 and Hyundai Creta Diesel?
More Questions
More Questions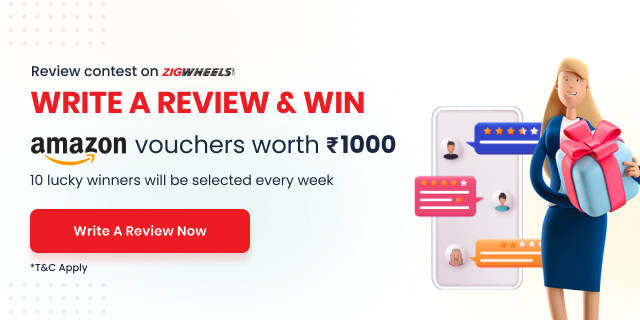 Mahindra XUV300 User Reviews
4.3/5
Based on 683 rating & 362 reviews
Review your vehicle & win ₹ 1000
All

Comfort (59)

Mileage (50)

Performance (36)

Experience (32)

Power (30)

Engine (29)

Safety (26)

Looks (24)

Service (21)

Space (19)

Price (15)
I am owning one for little

I am owning one xuv300 w8 petrol for little over a year and driven it around 27000km.The mileage i get around 13-14 mostly driving in the highways.Service cost around 7000/- with my vehicle.My ownership experience could have been better had i not been cheated by the dealership.The vehicle was repainted in three places and when i bought this to the notice of the manufacturer they sided with the dealership.Area sales manager mr.Rahul srivastava along with regional service manager mr.Hemant (west bengal) told me that 50% of the mahindra vehicles are repainted prior to delivery, So its not a big deal and did not resolvedmy complaint.One should be very careful before buying vehicle from m&m, As per my experience they are not at all customer centric organization.Now i wish to get rid of this curse by selling my vehicle (22bh4303c).

0

Share

the Perfect Blend of Power and Comfort

Due to its fragile size and strong interpretation, the Mahindra XUV300 has come my go to SUV for my instigative road passages and civic studies. This auto is ideal for maneuvering through loaded megacity business and assiduous thoroughfares because of its important engine and sharp running, which give a fostering and responsive ride. The rearmost conveniences and useful features give comfort and luxury for a comfortable and joyous driving experience; nevertheless, there's space in the cabin for fresh people and baggage. All effects considered, the Mahindra XUV300 is a representation of energy and rigidity, offering the ideal balance of running and practicality for my weekend sorties and megacity passages.

0

Share

Compact SUV with a Big Heart

With a huge heart, the Mahindra XUV300 is a fragile SUV. This point-rich SUV provides remarkable interpretation and authority in a fragile package. Your driving experience is bettered by its coincidental phraseology and easy cabin. The XUV300 is seasoned with important machines that are also energy-effective. Top-notch security features give trippers peace of mind on every trip. The Mahindra XUV300 is the ideal option if you are looking for a fragile SUV that provides more features than you would first anticipate.The vehicle looks beautiful and has excellent mileage. It also seems respectable.

0

Share

The best car in safety and

The best car in safety with heavy metal body and surrounded airbags.Soft clutch makes it comfortable.I felt no vibration even at speed of 200kmph.This car is so cool and awesome ✌👍🏻.

0

Share

Nice Car

This car is the best in safety, with a strong metal body and multiple airbags. The soft clutch adds to its comfort. Even at a high speed of 200 kmph, there are no vibrations. It's a cool and awesome car.

0

Share

Features Packed Compact SUV

I have been using the Mahindra XUV300 and am impressed with the features it offers. The panoramic sunroof, 7 inch touchscreen infotainment system and electric seat adjustments are some of the highlights. The engine is powerful enough to handle highway speeds with ease. The ride quality is comfortable too. However the safety features are limited for a premium compact SUV. The rear seat legroom could also be more. But if you want a feature rich compact SUV with a powerful petrol engine then you should definitely check this out because The XUV300 is a good choice.

1

Share

King has enter in the segment

Because of what it can give, I love this model. I will always have the utmost appreciation for this model because of it. The Mahindra XUV300 expertly combines authority and finesse. Its attractive appearance and point-rich innards combine to give a smooth driving experience. Modern security features on the XUV300 give you peace of mind, while its on-road interpretation is nothing short of remarkable. This model has gained my affection because of the great presents it produces. It's a beauty with smarts, getting great deals, and keeping its looks good.

0

Share

More Customer Reviews of XUV300