Hyundai Venue iMT: First Drive Review
---
If you had your doubts about Hyundai's new iMT technology, you certainly weren't alone. Is it just another cheap and clunky budget solution?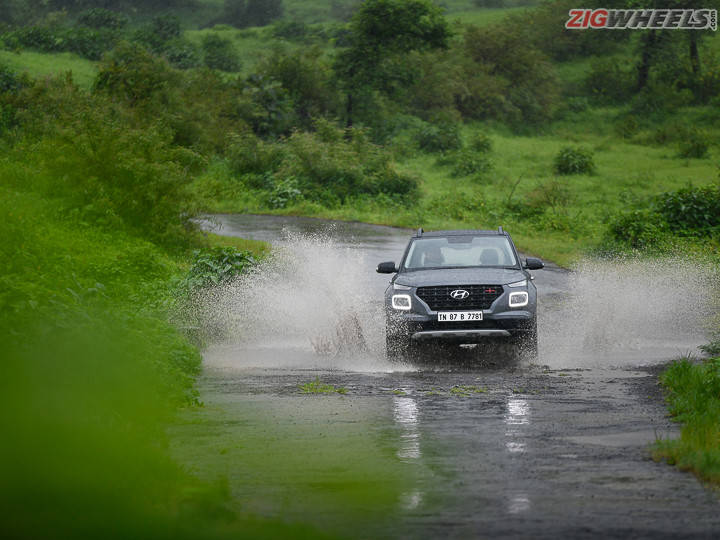 Hyundai's iMT technology is the latest attempt at eliminating the clutch pedal on a super tight budget. But AMT, the other budget solution for easier driving in traffic, hasn't really wowed people with its sophistication. But, Hyundai promises the iMT will be easier to live with in the city while giving you all the performance and economy benefits of a manual.
Sooo Many Questions!

iMT is not a new idea. Several manufacturers have tried clutchless manual transmissions like this in the past, in fact, it does time in various race car applications currently. But these exist for their performance-to-cost economies rather than their refinement. They are notoriously clunky and harsh when they shift. Naturally, we had our apprehensions-
'Will it be too complicated for new drivers?'
'It's going to be jerky for sure'
'It will probably lack refinement'
'It's not going to beat a proper automatic'
It's All in The Start

What you see from the driver's seat is identical to the manual version of the Venue. The flat-bottomed steering wheel from the Creta is a new addition to the SX and SX+ variants, but other than that and the few splashes of red in the cabin this Sport variant is no different. There's literally no change in the MID, gear lever or the steering wheel when compared to the manual transmission variants. But what you can't really see, rather feel, is the lack of a clutch pedal.

The start process is simple, keep your foot on the brake and push the starter. After the engine comes to life and you're ready to move away, keep the brake pedal pressed down, resisting the urge to involve your left foot for something, shift into first, and gently release the brake pedal. If you've only driven a stick before, this task will be a little nerve wracking, but if you have driven an automatic car, this will feel quite natural.

The biggest thing that will strike you after you wrap your mind around this first little learning experience, is just how smooth this first step was. The gear slotted in easily, and the car pulled away as cleanly as any good automatic car would. No excess building of engine revs, slipping of the clutch (yes, there is a clutch just not controlled by you). Once you get going, you keep shifting gears in a similar fashion as you would do in a manual car. So lift off the accelerator and slot in the next gear.

Mind you, when there isn't too much load on the engine and transmission, you can even shift without taking your foot off the accelerator, but then the shifts require more force and feel clunky, especially between second and third gear. It's better to lift off the accelerator for smooth shifts and it's the same process for downshifting. Back off the throttle, choose the gear you need and slot it in while the clutch software takes care of matching engine revs and letting out the clutch.

Let us say this loud and clear, there is absolutely no "head-nod" when shifting gears. Over the three days with us, the Venue iMT removed any concerns about AMT-like jerkiness. It was absolutely smooth while making gear changes at all kinds of speeds, and even when jumping a gear!
Intelligent = Convenient and Safe

Living up to the 'i' in its name, the new iMT is surprisingly intelligent. The first time you would encounter this is when you come to a stop for the first time. If you're driving in a city, this will invariably be in third gear because you tend to forget to shift down when slowing down. However, an audible beeping noise and flashing a message on the MID screen will warn you to shift down a gear or two. The system is clever enough to understand change in driving conditions, so it will allow you to pull away from standstill in second gear on a flat road but if there is a slight load, it will ask you to shift to first before pulling away.

It also protects its hardware from getting damaged because of driver errors. So, if you accidentally shift second to fifth instead of third, the system will again warn you that the gear choice is wrong for the situation. The gear shift indicator on the MID shows the gears you can up shift into, according to the revs you are holding.

iMT also prevents the engine from stalling if you shift into too high a gear. While the gearbox does slot into the gear, the clutch software doesn't allow the clutch to release, preventing the engine from stalling and protects the engine and transmission while keeping things smooth. When down shifting the system does a good job of raising engine revs before completely releasing the clutch so that accidental downshifts too are protected against.
Torture Test Time

The iMT tech works in normal situations and seems pretty safe too. So, of course, we tried our best to find flaws in it. The first thing we tried was to burn the clutch, so we did multiple launches, up inclines at full and part throttle to see if we could get the clutch to slip or stutter. It didn't. We failed to get anything other than clean launches.

The next thing we tried was to bounce it off the rev limiter. While standing still in neutral, there is a soft limiter of 5000rpm and when in gear, the software will allow you to rev all the way to the redline.

When down shifting as well, if you do something silly like jump from the sixth gear at highway speeds to second gear, it will again rev out to the limiter with the obvious corresponding engine braking. So over revving and overly aggressive downshifting is something you will have to protect the engine against.

We then tried to stall it by coming to a stop from all the gears, from all speeds, and on slopes and inclines but we just couldn't manage to fool the system into stalling. The clutch software is very quick to pull in and warns you to shift to a lower gear
Performance
| | | | |
| --- | --- | --- | --- |
| Parameter | Venue Turbo iMT (BS6) | Venue Turbo MT (BS4) | Venue Turbo DCT (BS4) |
| 0-100kmph | 10.64 seconds | 10.99 seconds | 11.24 seconds |
| 30-80kmph (3rd gear) | 7.53 seconds | 9.02 seconds | - |
| 40-100kmph (4th gear) | 12.25 seconds | 14.59 seconds | - |
| Kickdown Mode (20-80kmph) | ----- | ----- | 6.72 seconds |

The performance tests were also a surprise. The new iMT is not only quicker in acceleration than the regular manual Venue, but it also pulled a significant margin in the third and fourth gear roll-on tests. Of course, the manual we tested was from the first batch of BS4 Venues while this is the new BS6 version. While the iMT is good, the advantage in roll-on accelerations is more likely an improvement in the tune of the 1.0 turbo to meet BS6 norms as the gear ratios are the same as the manual transmission. We'll get back to this when we get a chance to test a BS6 manual Venue variant. In terms of efficiency, our initial tests suggest there shouldn't be too significant a change. Almost too good to be true, right?
Specifications
Engine: 998cc, 3-cylinder Turbocharged Petrol
Power: 120PS @ 6000rpm
Torque: 172Nm @ 1500-4000rpm
Transmission: 6-Speed iMT
Efficiency (ARAI): 18kmpl
So it's smart and safe, but can it be fun too?

From our performance tests, it was pretty obvious that it's a quick transmission. So we decided to see just how much fun it could be on a quick enthusiastic drive. And we again came back pleasantly surprised. The gearbox does lose some of its smoothness when shifts get rushed but you never hear any grinding of gears or have any missed shift
The learning curve

The system holds several benefits for the ex-manual drivers. For starters, your left leg will sing your praises in traffic. Yes, there will be a slight learning curve. It will take some time getting used to not having to smash the clutch when shifting, but in our experience, this should happen quickly.

For someone used to driving an automatic, the initial experience of having to shift gears will be the learning. You will still have an easy time in traffic but you may just start getting annoyed with the gear shifting alarm going off every time to come to a stop. You will, however, love the better efficiency numbers you see in city traffic.

For new drivers, this will be a much less stressful experience than learning to drive with a regular manual. Yes, it won't be as easy as learning on an automatic but one could argue that you will gain a much better understanding of gears, speed and loads from having to still shift gears yourself.
Room for improvement?

For a first iteration, the iMT is quite a sorted product. It behaves predictably, shifts incredibly, and seems to have all its safety systems in place to promote mechanical longevity. But we do see some improvement in the human interface of this tech in terms of the warnings. Now, there is just one sound to warn you when you are in the wrong gear, either when you have come to a stop or when pulling away after you have pressed the accelerator. There appears an opportunity to add more audio indications like maybe a single beep when you are crossing a threshold gear speed, prompting you to pay more attention to which gear you are in. This would help in making a change to the right gear sooner and not right before you actually need it.
Our verdict

Hyundai's iMT is certainly not the first auto clutch around. Yes, you do have to change gears yourself but what came as a pleasant surprise was its refinement level and just how much fun and easy it was to get along with. We can't stress just how smooth the gear changes are and how easily we adapted to the system in a matter of hours.
Venue 1.0L Turbo Petrol Price
| | | | |
| --- | --- | --- | --- |
| Variant | MT | iMT | DCT |
| S | Rs 8.51 Lakh | - | Rs 9.65 Lakh |
| SX | Rs 9.84 Lakh | Rs 9.99 Lakh | - |
| SX Dual Tone (Sport) | - | Rs 10.25 Lakh | - |
| SX(O) | Rs 10.90 Lakh | Rs 11.13 Lakh | - |
| SX(O) Dual Tone (Sport) | - | Rs 11.25 Lakh | - |
| SX+ | - | - | Rs 11.46 Lakh |
| SX+ Dual Tone (Sport) | - | - | Rs 11.63 Lakh |

It seems like a cost-viable solution too, considering it's just Rs 15,000-23,000 dearer than its manual counterpart. That's just half the premium of similar AMTs that are a lot less refined and a great deal cheaper than fully automatic cars that are undoubtedly more convenient but lack the efficiency and performance. This is an important point as cars will have to find more and more clever ways to boost efficiency to keep up with newer emissions norms. The iMT then strikes a new timely balance of price, performance and efficiency, and we could easily see it becoming the new normal! If you're looking to buy a manual, you definitely should check out the iMT before making a decision. It gets a big big thumbs up from us!
Hyundai Venue Video Review
More on Hyundai Venue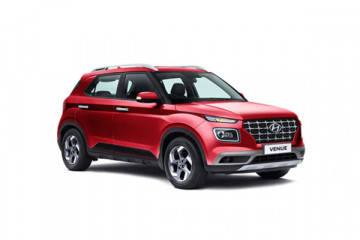 Rs. 6.99 Lakh Onwards
Ex-showroom, Delhi
See what our community has to say!
NEW
India's largest automotive community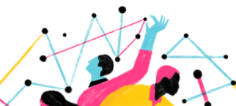 4 Offers Available