Ducati Streetfighter V4S Review: Float Like A Butterfly, Sting Like A Vee(4)
---
A 200(plus) horsepower motorcycle for the road? Does the Ducati Streetfighter V4 S even make any sense?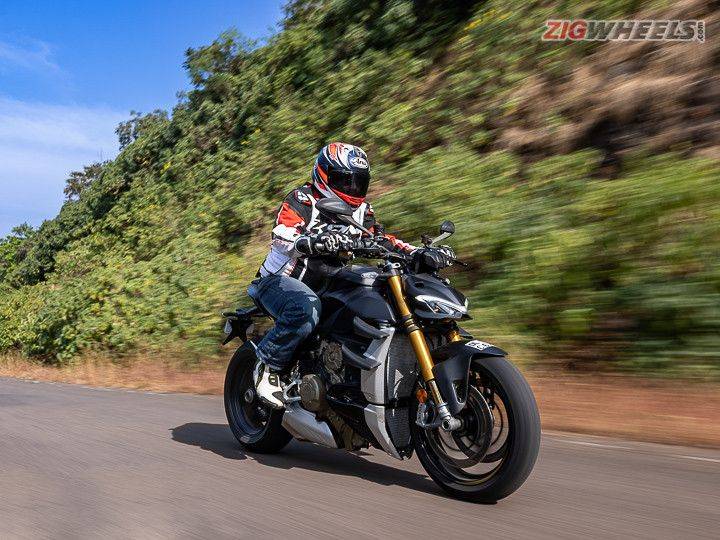 To be honest, I was sweating bullets just looking at the motorcycle. Here was a genuine 208PS machine that is basically a MotoGP bike with the fairing stripped off. And it seems rather brutal too, with its LED DRLs creating a scowling face flanked by protruding winglets that almost resemble a spiked collar on a bulldog. With a beast of a motor that dominates its visual mass, along with its sinewy stance, the Streetfighter V4 actually has the appearance of an angry bulldog, just an otherworldly one — one wrong move, and it'll tear off a chunk of your flesh. But the way it looks belies its abilities in the real world.

No, of course, the Streetfighter is not 'tame' by any means -- no 200-plus horsepower motorcycle should ever be. The moment you hop on, though, you realise that this is a far different beast than the Panigale V4 it's based on. For one, at 845mm, the seat height of this naked is actually 10mm more than the supersport. But, even I, at all of 5'9" and with more flank than most, was immediately at home in the saddle, which to my surprise was a more comfortable perch than even the new Monster, or so I'm told. And my surprise was compounded when I actually set off on the bike.

Yes, even at idle, it's louder than most heavy metal bands, the hydraulic slip-and-assist clutch is far from light, and the turning circle is superbike-esque levels of atrocious. But as long as you keep a rein on your right wrist, the Streetfighter actually feels benign riding along at an urban crawl, even in Sport mode, all thanks to the voodoo that Ducati pulls off with its electronics package and even some "mother nature-friendly" cylinder deactivation. And unlike some of its other siblings with more fairings and even half the cylinders, it's not likely to cook your thighs when you're waiting at a traffic light. That said, you might go deaf.
Get liberal with your right wrist, though, and the Streetfighter will show you exactly why sitting upright on a MotoGP bike in disguise isn't such a great idea. The acceleration is absolutely stir-crazy as the 1103cc motor screams its way to its 14,500rpm redline. Anything beyond 9000rpm on the tacho sees the front end trying to claw its way into the air, only to be reined in by the wheelie control trying to keep the rubber on tarmac. It's an intoxicating feeling, but just like any other controlled substance, it's something you could just OD on if you aren't careful.

And speaking of wheelie control, it's got every sort of electronic control possible, this side of a MotoGP bike. There's 6-axis IMU-based cornering ABS, traction control, and slide control, along with engine brake control. And of course, you can't have a mad Ducati without some sort of launch control, which it does have. You can customise each of these settings individually, or you can use any of the riding modes: Street, Sport, and Track, each of which you can tailor to your liking. These will alter throttle response and engine power output as well. But the electronic system that I've always adored the most on modern Ducatis, especially on the Streetfighter, is the DQS (or Ducati Quick Shifter). It's an up-and-down system that works so well that after using it for a short while, you'll forget that there's even a clutch lever.
The Streetfighter's MotoGP chops don't just end at the electronics. The pair of winglets on either side of the motorcycle is said to produce 28kg of downforce at speeds of 270kmph, helping the front end stay rubber side down under hard acceleration. Although I believe only the looniest of riders would be looking to hit those kinds of speeds on a bike where you sit nearly as upright as you would on a Hero Splendor. Heck, even the frame, if you can call it that, feels like it came straight from the Desmosedici GP. The 'frame' is nothing but a way to connect the steering head to the insane Desmosedici Stradale motor, and it weighs only 4kg.

And that's what's responsible for how shockingly easy this Streetfighter is to toss from corner to corner. Yes, it's a hefty brute at 199kg, but there's enough leverage at the tall, wide handlebar to make you feel like you're riding something distinctly middleweight. Of course, the fact that this S model is running with super light Marchesini forged aluminium wheels also helps with the quick steering response. And the grip through the corners is incredible as well, thanks to the sticky Pirelli Diablo Rosso Corsa 2 rubber on offer.
Even dodging potholes on our lunar surface-like roads was something that required minimal effort. And if you do manage to put it through any of those craters, the electronic suspension and freaking electronic steering damper (both standard on the S) let the bike take it all in its stride. I mean, you still have to be careful and slow down if you want to avoid permanent spinal damage, but you'd be amazed at just how carefree you can be when riding a bike like this on our "amazing" roads.

A special mention does need to be made about the brakes - the massive twin 330mm rotors up front with 4-piston Brembo Stylema monobloc calipers. What I really came to appreciate about these brakes is just how "normal" they feel when you're not applying too much pressure. They're perfectly predictable and easy-going at regular speeds. But clamp down hard on the lever, and the Streetfighter sheds speed with a ferocity only matched by the way it accelerates under full throttle.
The bottom line is that such ferocity and sophistication don't come cheap; Rs 22.99 lakh for this Streetfighter V4S makes it nothing short of an indulgence for those with bottomless pockets. But if you have the wherewithal, it's an indulgence like nothing else.
Ducati Streetfighter V4 Video Review
More on Ducati Streetfighter V4

Rs. 19.99 Lakh Onwards
Ex-showroom, Delhi
Streetfighter V4 Alternatives
See what our community has to say!
NEW
India's largest automotive community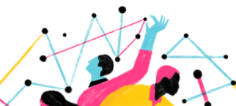 5 Offers Available