The BMW M5 sedan receives a minor lighting and grille update that improves styling. It's a mental monster nonetheless and so we take it for a spin on rain soaked morning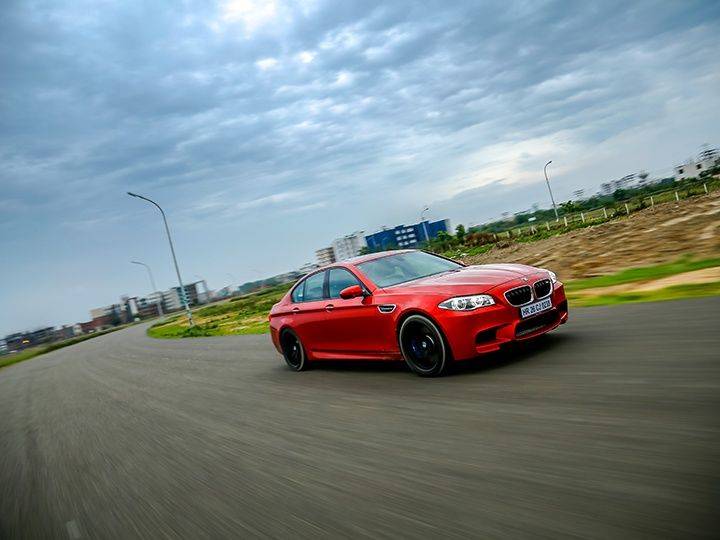 Would you miss a chance to grab a hairy chested monster by the scruff of its neck and try to tame the power of its twin-turbocharged V8 for a few hours? My guess is not. So there you have it, the recently very minorly facelifted 2014 BMW M5 as our morning companion on a rain soaked day gripping at drenched tarmac like a lion's claws on its prey.

Design and styling rating_4.0_rating
The M5 might be the least dramatic of the current crop of M cars but it's no sleeper sedan. Wide muscular haunches, a bulging bonnet, massive 20 inch intimidating matt black alloy wheels and split double barrel tail pipes all shout out performance even when stationary. Changes to the new M5 are easy to miss if you aren't an M fanatic. The M5 gets new adaptive LED lights as part of the standard features list. Sadly the stunning 20 inch wheels are optional with the 35 profile tyres but as always, we'd suggest to stick with the stock 19 inchers with 40 profiles to suit our bone-jarring roads. The taillight design get a minor tweak as well but rest of the M5 is identical.

Interior and Space rating_4.0_rating
BMW bets big on material quality over outright design outlandishness and the M5 is no different. Top notch leather seating both front and rear, roof and most other parts bathed in alcantara and superbly detailed patterns on the aluminium panels make the M5's interior a very special place. It is a bit dated no doubt but the touch and feel of everything that comes to hand is very pleasing. The M5 now shares its M Sport steering wheel with the new M6 which offers two individual settings for your perfect mix of steering, suspension and engine map setups. Besides that, the cabin is as familiar as before.

Features and equipment rating_3.5_rating
The car we tested was very well equipped no doubt, but plenty of it was on the options list. The Bang and Olufsen music system, 4-zone air-conditioning and automatic operation for the tailgate are all additions. There's plenty more to add to it like multifunction driver and passenger seats, surround view to assist parking and rear entertainment screens, all we think should be on the stock list for a car costing Rs 1.4 crore, ex-showroom Delhi. Active this and active that, every feature you can think of is there in the M5. Rain sensing wipers and headlamps, six airbags, cornering brake control, dynamic stability control, the M5 has a long list of features.

Engine and performance rating_4.5_rating
There is no change to the powertrain options with the facelift. The twin-turbo 4.4-litre V8 continues to power the M5. The growly beast develops 568PS of power and 680Nm of torque at just 1500rpm delivering performance in a very non-turbocharged manner. Just the fact that there is about 2 tonnes to carry along makes the shove from motor even more dramatic. Full bore acceleration pins you in the seat as the M5 squats on its rear axle before surging forward in one relentless motion. Even in the rain, with the electronics turned on, for a RWD car, the stability and composure at speed is mind-boggling. Absolutely no snaking around and very little cut in power as action on a wet surface too is ample.

The M5 can do the 0-100kmph run in a officially claimed 4.3 seconds and top speed is a achievable 300kmph on a fairly long stretch of road. Its the way the M5 accelerates beyond the 150kmph mark that is a bit weight defying. The seven-speed dual clutch transmission works perfectly well providing a clear demarcation between its various modes from smooth and docile to downright violent. It allows the joys of having both in caged harmony to characterize the shades of the M5 as a commuter or a sportscar.

Ride and handling rating_4.0_rating
It's tough to give a definitive verdict of the M5's prowess through corners on our brief drive. But going by my impressions on the Buddh circuit when we took the M5 for a spin towards the end of last year, the M5 does make the presence of its weight felt during turn ins on long sweeping corners. On road it shouldn't be an issue but if you plan to take the M5 for track days, you will notice that weight.
Ride is forgiving in comfort mode for most of the time. The 35 profiles don't spare any mercy as we've mentioned earlier and the 19 inch 40 profiles are the ones to go for if you plan regular use of the car. The brakes are mega effective as are the sticky 265 sections up front and 290mm rears. In fact the rear wheels run on lower 30 profiles which does make the ride quite harsh for rear passengers.

Fuel Economy and price rating_3.5_rating
As most performance cars, the M5 will drink 97 octane petrol at an alarming rate, but if you are buying one, you shouldn't be worrying about these issues. Just for the record, BMW rates the M5 at 10.1kmpl. We could pull that down to about 2.5kmpl, an achievement we are proud of. These Ms beg to be driven hard and fast and doing any less is demeaning for that powerful letter. As far as pricing goes, the M5 will set you back by Rs 1.4 crore, ex-showroom Delhi, plus taxes and the very necessary optional extras.

Verdict rating_4.0_rating
The BMW M5 offers massive thrills at the wheel all while doing sedan duties when called for. It's big and bulky but comes with a V8 that masks its weight well on road. It's not the perfect track tool yet on road, you'd find little to fault its dynamics. With the 2014 update, the M5 also gets new adaptive LED headlights and a few nip and tucks to add.
See what our community has to say!
NEW
India's largest automotive community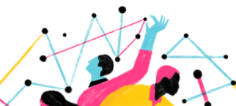 7 Offers Available