Toyota To Continue Selling Diesel Cars In India Post April 2020
Aug 26, 2019
Views : 4695
---
The Japanese carmaker has invested in a new plant to manufacture BS6 diesel engines in India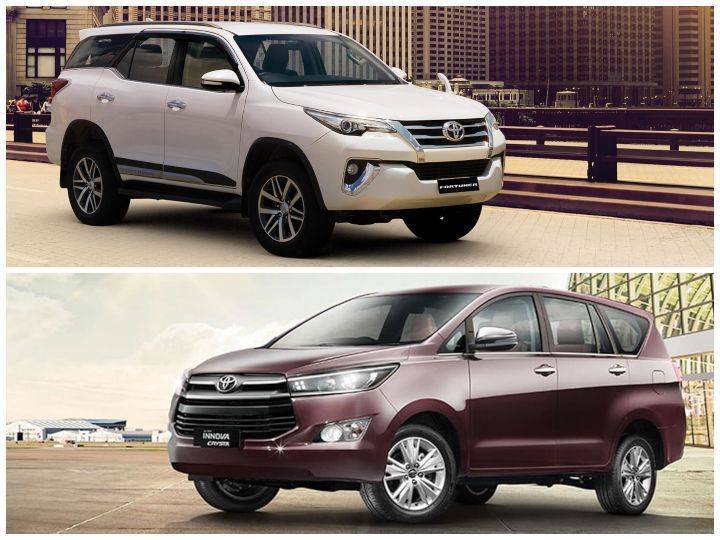 Toyota expects demand for diesels to continue in the BS6 era.
More than 80 per cent of the Innova Crystas and Fortuners sold in the country are powered by diesel fuel.
The company will keep rooting for hybrids and self-charging EVs despite the government's push for EVs.
Toyota has made it clear that its diesel engines are here to stay despite various manufacturers deciding to pull the plug or reduce the number of diesel cars they offer. While the prices of diesel-powered cars is set to increase once BS6 emission norms are implemented, Toyota will continue to offer diesel engines in India as it expects demand for oil burners to continue in the country. What's more, it has also invested in a plant to manufacture BS6 diesel engines in a cost-effective manner.
Toyota Kirloskar Motor (TKM) vice-chairman Shekar Viswanathan said, "We still see demand for diesel variants, and will continue to manufacture them till we have the future technology setting in." Toyota has a strong presence in India, especially in the MPV and SUV segments where it offers diesel-powered variants of the Innova Crysta and the Fortuner.
Toyota's partner in India, Maruti Suzuki, has already announced that it will phase out diesel engines by next year while Hyundai has also made its future plans clear by announcing that the 1.4-litre and 1.6-litre diesel engines will get the boot. These moves seem justified as the cost of upgrading existing diesel engines to comply with the upcoming emission norms is an expensive affair. This will lead to diesel cars becoming even more dearer than their petrol-powered counterparts, which the manufacturers think will put off buyers and instead encourage them to buy the latter.
Viswanathan also said that the brand has the engineering expertise to venture into EVs but the speed of market launch depends upon various other factors like country, region, road environment, energy situation and others. He also added that the the company is evaluating customer needs and devoting its efforts for the development of technologies like the batteries which power hydrogen fuel cell EVs.
Under the aforementioned partnership with Maruti Suzuki, Toyota will be sharing engines and platforms, and will also be badge engineering cars. The Glanza was the first fruit of this collaboration while Toyota's version of the popular Vitara Brezza is also on the cards for the near future.
Even though the government is favouring all-electric vehicles, Vishwanath added that the brand will keep rooting for hybrids and self-charging EVs. Taking a look at the sales numbers of the Innova and Fortuner, diesel-powered variants account for more than 80 per cent of the sales. Toyota's decision to stick to oil burners comes as a relief when the fate of diesel cars is quite uncertain.
Source: ET Auto
Add Your Comments