The Indian Auto Industry Slowdown: An Analysis
Aug 15, 2019
Views : 44835
---
We take a look at the various factors that have plagued the Indian auto industry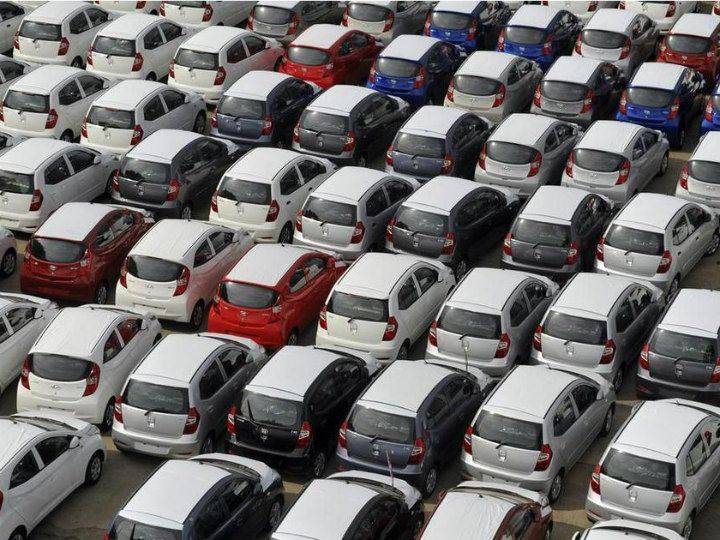 Possibly seeing its worst slowdown in decades, the Indian automotive industry has been badgered, bruised and continues to suffer great losses. What once was a phenomenal growth story and an example for other manufacturing industries, if you discount 2008-09, now looks like a distant memory.

Figures released by the Society of Indian Automobile Manufacturers have revealed that passenger vehicle sales in the month of July plummeted a whopping 31 per cent to 200,790 vehicles compared to a year earlier. This marks a ninth straight month of decline, and the steepest one in nearly two decades. To further reiterate the damage this month, even Maruti (MSIL), the market leader and growth indicator for decades, has suffered a 36.7 per cent sale loss compared to the same month in 2018. Maruti struggled to even reach 1 lakh units this month, with sales totalling 96,478 units.

This massive drop in sales has happened despite the introduction of recent models like the Mahindra's XUV300, the Hyundai Venue and the MG Hector. All products pegged to be game changers in their own right.

Thus, this has caused a chain reaction across the industry ranging from manufacturers offering a number of discounts and offers and new launches to help instigate demand. Due to less demand, manufacturers are also having to cut down on production, sometimes even shutting their factories down to adjust inventory.


This sharp decline in the last year or so has even lead to dealerships slowly being shut down due to rising inventory management costs rendering these dealership outlets unviable. In turn, this is also leading to massive lay-offs by the auto-makers and auto-dealers across the supply chain.
This downwards spiral will eventually lead to major consequences if not curbed soon. But why, despite new launches, despite offering tax benefits to upcoming EVs and major discounts on the current inventory are the sales figures so abysmal? It is a tricky answer as there seems to be a variety of reasons that may have caused this downturn. Here's a look at some of the root causes.
Stricter Lending Guidelines:

Due to the slowdown in economic growth in the country, banks all over the country have had to make changes to their policies as a response. Some of them, including NBFC's as a result of bad loans and weak retail sales have decided to enforce stricter restrictions. These restrictions include giving out loans only to people with a high credit rating. This has majorly affected auto dealers and customers especially from tier 2 and tier 3 cities. A combination of other factors such as higher insurance costs and tax increases have contributed to the drop and have resulted in a major liquidity crunch. Despite the central bank having a dovish stance on loan rates, automotive lending continues to be stringent with much higher rates.
The BS6 Dilemma:

India is set to enforce stricter BS6 emission norms on all its vehicles come 2020. This bombshell has gotten customers worried and confused on whether they should purchase a vehicle before it and have no idea if the switch to BS6 is worth the extra money. With the BS6 norms, automakers are starting to phase out diesel cars due to the extra costs to convert their BS4 inventory to BS6. The lack of clarity on the relevance of BS4-compliant cars in the upcoming BS6 era has spooked a lot of potential buyers.

Automakers like Maruti, Honda, Renault and Nissan have already started offering huge discounts and special offers in order to clean out their BS4 inventory before April 2020. However, this is leading to customers waiting for further discounts, which has further delayed purchase decisions. This in turn is not only affecting sales greatly, but also limiting production for automakers due to a surplus of inventory but no sales. We can tell you that contrary to popular belief, now might be the best time to buy BS4 cars.
The Rise Of Ride-share Services:

Over the past three-four years, we have seen the rapid rise of ride-share apps like OLA, Uber, Sride and Quickride in the country. These apps make travel far more convenient without the hassle of driving through rigorous traffic and avoiding maintenance cost of owning a vehicle, all at affordable rates. This has certainly challenged the concept of ownership and thus affected sales. It has made customers hesitant to buy a vehicle as much of their expenses are slashed with regular carpool use.
India's Rushed EV Plan:

The Indian government has envisioned a radical push for all vehicles to go fully electric by 2030. Despite EVs like the Hyundai Kona Electric SUV slowly making its way to India and EVs getting a reduction in GST rates, it's clear that India is still unprepared for a fully-electric era. Due to this EV roadmap, customers have fears that any vehicle that they purchase could potentially become obsolete in the next decade or so. Thus they are clearly looking to hold on to their current vehicles in order to avoid an unnecessary purchase if EVs are on the way. The Indian government's push for EVs may be a welcome bold move, but it is affecting sales in the short-term and is going to take a long time for successful implementation.
Overcrowding:

Due to the growth in the automotive industry in the past decade, more customers were able to purchase vehicles of their own. However, this turned out to be a double-edged sword as more vehicle sales has led to an explosion of vehicles on the roads today. This has led to an immense amount of bottlenecks and traffic jams on our outdated roads, especially in tier 1 cities. With public transport and recent carpool apps like Uber and OLA, customers are hesitating to buy vehicles in order to escape traffic snarls.
Miscellaneous Factors:

Aside from the various factors listed above, there's a combination of frequent changes that led to this slump. Higher and non-standard road taxes, which have been too frequent and inconsistent have led to auto-makers having to increase prices of vehicles. Apart from this, the ever-rising GST on automotive parts and vehicles has also added to the woes of the industry. This has eventually led to customers shying away from buying these vehicles and a downturn in sales.

In the end, the Indian automotive industry's decline has been catastrophic. If major corrective steps are not taken we could see the beginning of a major recession in the world's fourth largest automotive market. While the industry is keenly eyeing the government's every move, it is also banking upon more new launches and the upcoming festive season for a glimmer of hope. However, major reforms and incentives could be needed to drag the industry out of this slump. While the government has said it is working on a revival plan, the free-fall might continue for some more time.

Add Your Comments
View all comments