Tata's EVs Will Now Be Sarkari!
by Hiral
Oct 3, 2017
Views : 3067
---
Tata will deliver 10,000 EVs to the central government as part of the vehicle electrification campaign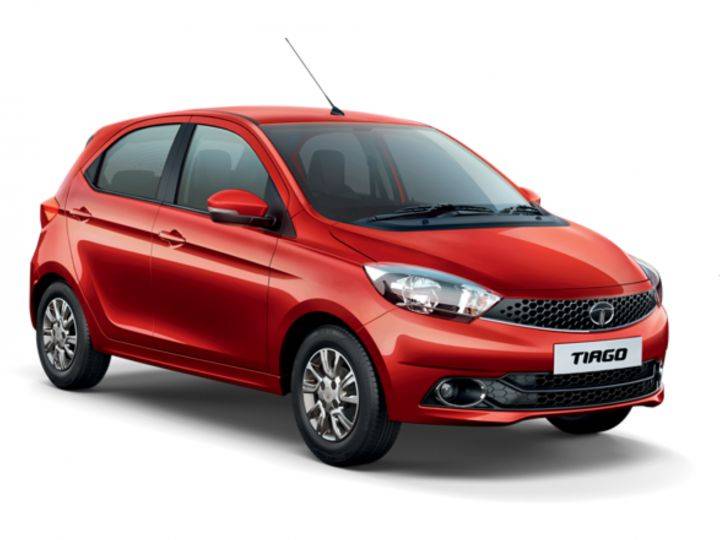 The government's plan of making all vehicles sold in India electric by 2030 is old news. But what isn't are the developments taking place to turn the idea into a living, breathing reality.
The ministry of power's PSU company, Energy Efficiency Services Limited (EESL), is currently looking after building proper infrastructure to facilitate the electrification of automobiles in the country. After a round of competitive bidding between international competitors like Nissan and Mahindra and Mahindra, EESL has now awarded the contract of providing 10,000 electric vehicles to Tata Motors. The electric vehicles will be used as the primary mode of transport by government departments and major offices.
The project will be implemented in two phases. The first phase will see Tata Motors provide 500 electric vehicles to EESL by November 2017. The rest 9,500 units will be delivered under Phase 2 of the project. So far, the government hasn't revealed the timeline for the second phase.
Tata bagged the contract by quoting Rs 10.16 lakh per vehicle (exclusive of GST). When you include GST and the comprehensive 5-year warranty, each EV (Electric Vehicle) is set to cost EESL Rs 11.2 lakh. At this price point, it is likely that netas and babus across the country will soon be travelling in Tata Tigor EVs. Recently, Tata's UK-based subsidiary, Tata Motors European Technical Centre, revealed the Tiago EV at Millbrook. The Tiago EV uses an 85kW motor that churns out 200Nm of torque. The electric version of the Tiago has a range of about 100km on a single charge and is capable of accelerating from 0 to 100kmph in 11 seconds. Its top speed is rated at 135kmph.

EESL will soon be on the lookout for a service provider agency that will look after the overall management of these vehicles on behalf of the government. Currently, the government uses an estimated five lakh vehicles that run on conventional fuel sources. This is the first step taken to electrify the system internally by the government. Under the current plan, the government intends to switch to EVs within a period of three to four years.
"Tata Motors has been collaboratively working to develop electric powertrain technology for its selected products. The EESL tender provided us the opportunity to participate in boosting e-mobility in the country, at the same time accelerate our efforts to offer full range of electric vehicles to the Indian consumers", said Guenter Butschek, CEO and MD of Tata Motors.
If the government maintains this pace, we could soon be one of the first countries to adopt pure electric vehicles in our daily lives.
Recommended Read:
- Tata Tiago EV Looks All Set For Indian Roads