Suzuki At 2019 Tokyo Motor Show: Waku SPO, Hanare and Hustler Concept Revealed
Oct 23, 2019
Views : 1226
---
Suzuki unveils three concepts for the near future, including a shape-shifting coupe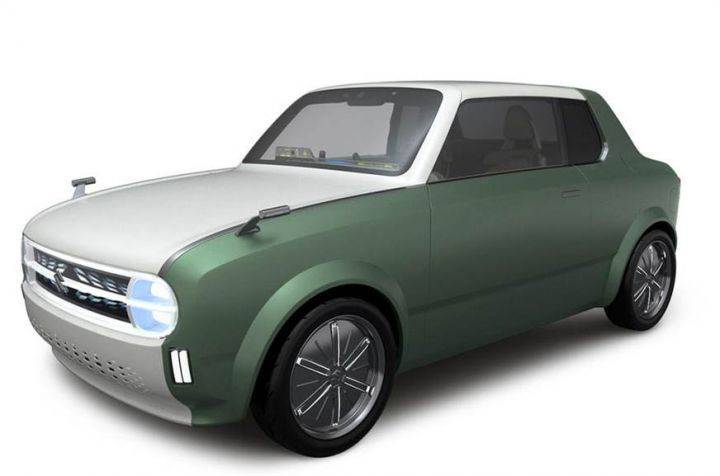 The Waku SPO is a two-seater PHEV coupe that can transform.
Suzuki also unveiled the Hanare, a driverless minibus.
The Hustler concept is a crossover Kei car for the urban environment.
Suzuki has unveiled three spanking new concepts at the ongoing 2019 Tokyo Motor Show. First up is the shape-shifting Waku concept, a retro-styled PHEV coupe. Then there's the Hanare, a driverless minibus for near future complete with couches and a large display. The Hustler concept, meanwhile, is a Kei crossover SUV with some rugged bits.
Waku SPO
This A-segment hybrid coupe's biggest trait is that it can change its shape. Yes, the Waku enables you to change the design of its grille, content displayed on the dashboard and it can also be converted into a small station wagon or a pick-up. Suzuki calls it a shareable fun car which can be transformed to meet individualistic needs, making it a versatile proposition. The other talking point of the coupe is its design which harks back to the old days of boxy cars. The Waku's proportions are spot on and the design theme along with its dual-tone paint scheme gives it a retro vibe. However, Suzuki is yet to share the technical specifications of the coupe.
Hanare
Suzuki also unveiled a self-driving minibus called the Hanare at the 2019 Tokyo Motor Show. The Hanare features Level 5 autonomous driving technology along with Artificial Intelligence. It features a spacious interior loaded with sofas, tables and a massive display.
The minibus gets large doors which open upwards for easy ingress. Suzuki aims to change the ownership experience of vehicles with the Hanare that focuses on being a mobility solution that will also make you feel at home. There is no driver's seat or a steering wheel and the Hanare can go in either directions with the headlights doubling up as the tail lamps.
Hustler Concept
The Hustler is a crossover Kei car that was already on sale in Japan. Suzuki has now showcased a concept version with some styling enhancements. The Hustler serves as a dual purpose vehicle which can be used in the urban jungle thanks to its small footprint while also packing enough punch for light off-road adventures. The Hustler is expected to come with a 660cc 3-cylinder turbo-petrol engine in accordance with Japan's Kei car regulations.
Add Your Comments