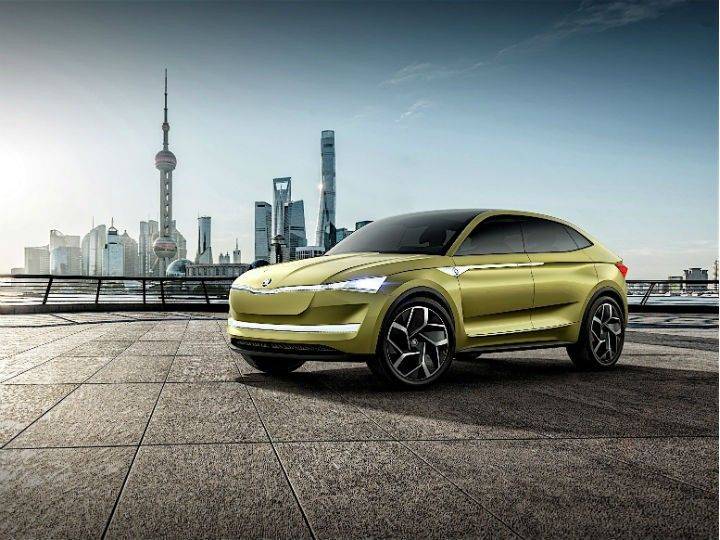 The Volkswagen Group has a newfound love for electric vehicles. That possibly explains the I.D range of EVs Volkswagen debuted over the past couple of months. Now, sister concern Skoda has a new EV concept to show off as well. Meet the Skoda Vision E that debuted at the Auto Shanghai.
Skoda claims that the Vision E will have a cruising range of 500km and all-wheel drive, with a motor driving each of the two axles. The 5-seater SUV is slated to hit the road sometime after 2020.
The company is looking to add electricity to the mix starting with the plug-in Superb, which will arrive in 2019. Next on the agenda is to bring all-electric cars in the next calendar year.
Skoda is expecting 15 per cent of all cars on sale by 2030 to be electric, with a few models in the Czech carmaker's lineup as well. The Vision E is said to be ready with Level 3 autonomy. Also known as 'Conditional Autonomy', it allows the driver to take his/her eyes off under "ideal conditions" for self-driving fun in short bursts. That means smooth roads and clear lane markings. Stop-and-go traffic and highway cruising will be the Vision E's area of expertise, but you'll still be responsible for any mistake the car makes. Put simply, this is as far as a carmaker can go to make a car autonomous without worrying about attorney fees.