Royal Enfield Trials Range: How It All Started
---
Trials... a category so rare in motorcycling that autocorrect asked us if we meant "Trails." Here's how RE's latest machine came about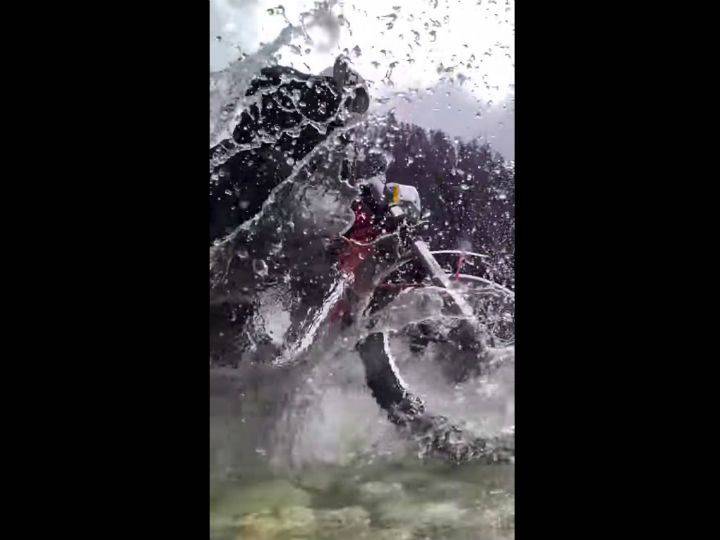 For years, Royal Enfield's motorcycles have provided the perfect canvases to materialise one's creativity. It's proved to be the perfect platform to build cool, custom motorcycles time and again. Moreover, the torquey engine and the versatile frame led to many riders tinkering with their machines to enhance its dynamics. The idea soon blossomed into a full-blown trend where bikers took their customised motorcycles to one of the most challenging terrains in the world, the Leh-Ladakh circuit. So much so that owning a Royal Enfield became a lifestyle statement than just a set of wheels that took you from point A to B. And now, Royal Enfield is gearing up to launch a new motorcycle - the Trials - on March 27. According to our sources, it will be launched in both 350cc and 500cc guise.
Royal Enfield witnessed the potential of customisation and introduced the Thunderbird X in early 2018. It was the brand's first modern-day factory custom intended for urban riders. Soon, the company realised that there's quite some potential in the off-roading space where riders want a motorcycle that can do some light off-roading apart from the day-to-day commute, and that's how the Trials came into existence. It serves as an ideal middle ground between the retro-looking Classic range and the spartan, off-road-centric Himalayan.
When you think about it, the Trials really makes sound business sense. Instead of letting riders buy a 'standard', road-going model and spending a ton of money customising it, Royal Enfield realised it could offer a customised motorcycle right from the factory. Over the years, the company has taken note of how customers modify their bikes at events like Ridermania or the Himalayan Odyssey and used its learnings to develop the Trials.
The company recently teased the motorcycle, and from the looks of it, the Trials is likely to command a premium of about Rs 10,000 over the Classic range. The Trials 350 is likely to cost around Rs 1.6 lakh, while the Trials 500 might be priced at Rs 2.1 lakh (both, ex-showroom Delhi). There really isn't any direct rival for this 'scrambler' as it is the most affordable one in its segment. The next best scrambler you could get is the Ducati Scrambler 800! Expect Royal Enfield to launch a range of accessories to let riders personalise their motorcycle even further too.