Renault Kwid EV Nears Production In China
by Saransh
Nov 26, 2017
Views : 2268
---
Renault might import the Kwid EV to India after its launch in China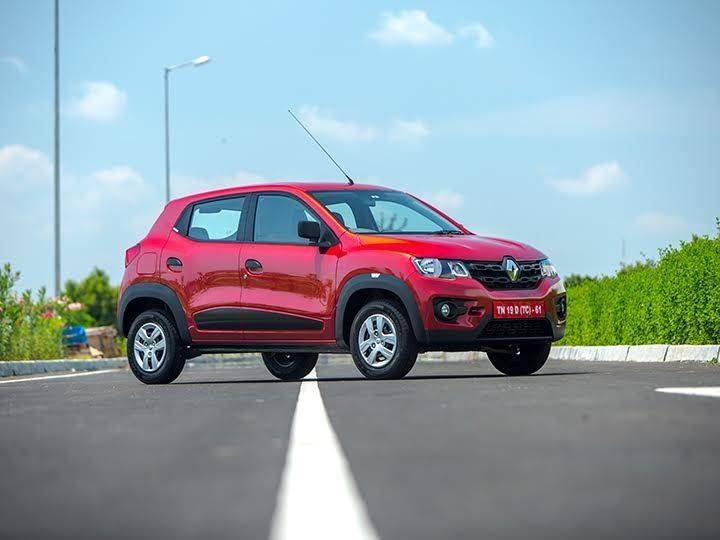 Renault has finally confirmed that it will be launching a Kwid EV in China. Currently in development, the new EV will be an affordable offering considering the fact that small EVs do well in China. The French manufacturer has also confirmed that if the EV is successful, it will be exported to other markets like India, Brazil and the Middle East.

Carlos Ghosn, CEO and Chairman of Renault, has reportedly said, "In China, we can't sell the Leaf. Too expensive and too sophisticated. We can't sell the Renault Fluence. Too expensive. What sells in China? Low-cost electric cars. So we are putting engineers from the alliance to develop a low-cost Renault Kwid EV for China. I just test drove the car in China. It will be a very well engineered car at a very low cost. And once it works in China, there's no reason you're not going to export the car to India, to Brazil, to the Middle East".

The Kwid EV is expected to reach our shores by 2022 but long before that, in the year 2020, we expect to witness the launch of Toyota and Suzuki's brainchild. Few days back, Toyota and Suzuki announced a joint venture to produce EVs in India. According to the JV, while Suzuki will be responsible for producing and supplying the vehicle in India, Toyota will provide technical support for the same. The first EV coming out of the JV is expected to be a hatchback because Toyota has already signed an MOU with the Andhra Pradesh Government which requires the Japanese manufacturer to deliver a small EV for its Amaravathi smart city project. And if that's the case, the Kwid EV likely to come in 2022 will face a tough competition from Toyota's EV.

Along with Suzuki and Toyota, Tata is also planning to launch its Tigor EV in the country. It is the same car which the manufacturer is already producing for EESL order fulfillment. Recently, Tata voiced its concerns about the supply chain challenges it is facing in producing the required number of EVs for EESL.

After keeping us on the tenterhooks for so long, we think the French manufacturer has to spruce up its EV development if it wants to hold a commanding position in India's EV future, specially when manufacturers like Toyota, Suzuki and Tata have already upped their game.