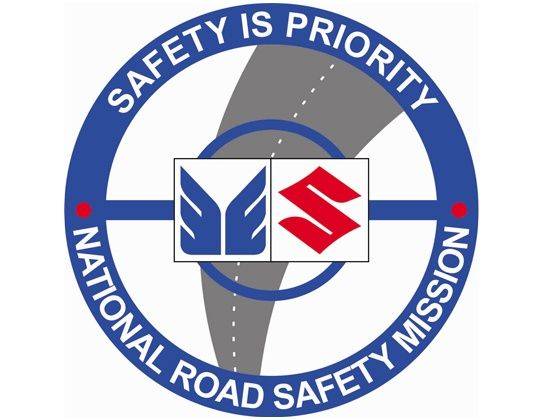 India's leading passenger car manufacturer Maruti Suzuki and the Maharashtra Highway Police are jointly promoting road safety in Maharashtra, wherein a co-branded vehicle will cover nine cities to inculcate safe driving practices across schools, colleges and communities.
During the Road Safety Campaign, a Maharashtra Highway Police and Maruti Suzuki co-branded vehicle will cover residential areas and colleges in the vicinity of Maruti Driving Schools in Pune, Nashik, Baramati, Thane, Kalyan, Panvel, Nerul, Vashi and Khargar. Road safety messages; speeches and on-the-spot games and competitions are on the agenda.
"As a responsible corporate, Maruti Suzuki has undertaken numerous initiatives to promote road safety across the country in partnership with state governments and local traffic police. The company has set up institutes of driving training and research partnering state governments and road safety knowledge centres in partnership with local traffic police which have been fairly successful. I am sure that even this initiative, in partnership with the Maharashtra Highway Police, we shall be able to reach the maximum audience to promote and instill safe driving practices," said Hena Kausar, AGM, Maruti Suzuki.
Leaflets pertaining to road signs with information of Maruti Driving Schools will also be distributed. In a separate event in Pune, a simulator will be used by dignitaries.
Some 350 copies of the Maruti Driving School training book will be distributed to the winners of painting competitions organised by Maharashtra Highway Police in various colleges.
Also read: Maruti Suzuki announces winner of WagonR Think Big Challenge 3