King Of The 'Ring Lamborghini Aventador SVJ Launched In India, Sort Of
---
While the first unit sold in the country was delivered back in December, Lamborghini officially launched the SVJ today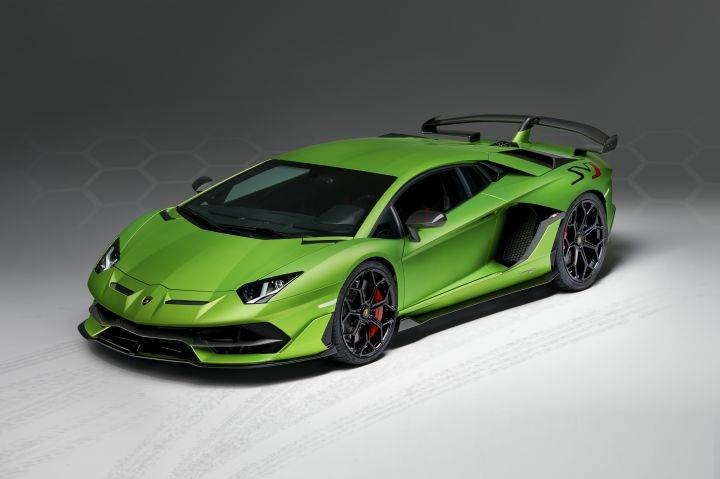 The Lamborghini Aventador SVJ (short for Superveloce Jota) holds the current lap time record around the famous Nürburgring Nordschleife race track
With a lap time of 6:44.97 minutes, it's 2.38 seconds faster than the previous record holder - the Porsche 911 GT2 RS
The Lamborghini Aventador SVJ could be the last 'pure' supercar from the company; the next flagship is expected to receive a hybrid powertrain
The first Aventador SVJ Coupe was delivered officially to its owner, Boopesh Reddy, back in December
Lamborghini today launched the ultimate Aventador, the 770-4 Superveloce Jota, for India. The limited production (up to 900 units) supercar is the last hurrah for a naturally-aspirated, large capacity, petrol engine-powered supercar. The Aventador's successor is expected to feature some form of hybrid assistance to meet stricter global CAFE (Corporate Average Fuel Economy) norms.

The Lamborghini Aventador LP 77-4 Superveloce Jota holds the lap time record for production cars at the fabled Nürburgring Nordschleife with a time of 6 minutes, 44 seconds and 97 milliseconds. The Aventador SVJ was Lambo's final salvo at a proxy war between it and fellow Volkswagen Group company Porsche, whose 911 GT2 RS stole the limelight from the Huracan Performante.
The Aventador SVJ combines all the technological advancements the company has been adding to its cars over the years to make them faster - rear-wheel steering, Aerodinamica Lamborghini Attiva (ALA) active aerodynamics, lightweight material technology, suspension, tyres, electronics - with the most potent version of its 6.5-litre, naturally-aspirated V12. The motor develops 770PS of maximum power at a ear-shattering 8500rpm and peak torque of 720Nm at 6750rpm.
Paired to a 7-speed single-clutch gearbox and an all-wheel-drive system, this motor is capable of propelling the Aventador SVJ from 0-100kmph in just 2.8 seconds. Lamborghini states the SVJ can achieve a top speed in excess of 350kmph! All this raw power and performance does not come cheap. While Lamborghini India hasn't disclosed the prices yet (surprisingly enough), the limited edition Aventador SVJ could easily set you back by well over Rs 6.25 crore (ex-showroom).

Also Read: Nissan Kicks Set To Launch Tomorrow
Skoda SUV Launch Likely In 2020; To Be Styled In India
Add Your Comments