Skoda SUV Launch Likely In 2020; To Be Designed In India
---
The new Technology Centre in Pune will be responsible for designing key components for India-specific cars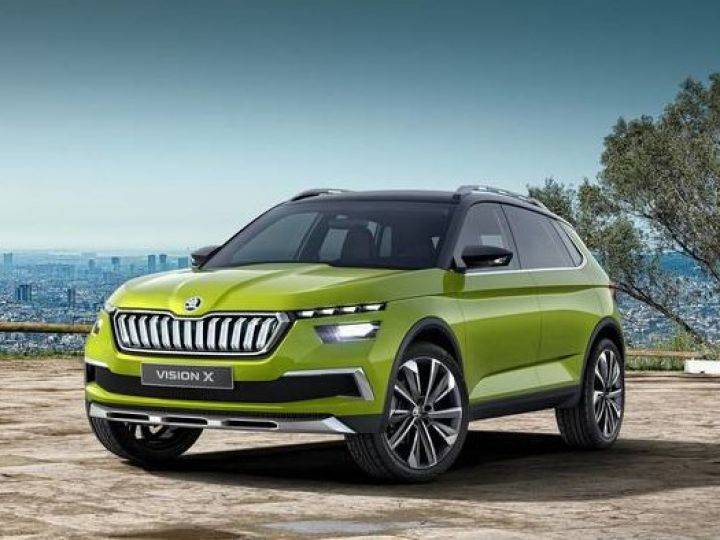 250 engineers in India will work on various aspects of the vehicle focused on the Indian market.
While the SUV will be styled at Skoda's headquarters in the Czech Republic, key vehicle elements will be designed in India.
First concept car will be a compact SUV developed here, to be showcased at the 2020 Auto Expo.
First production vehicle will be a mid-size SUV for both brands, to be launched in 2020-2021.
Volkswagen today inaugurated its new Technical Centre based in its manufacturing facility in Chakan, Pune.This technology centre will be the base for Skoda to lead the India 2.0 strategy for the Volkswagen Group in the country. This centre will assist the cars being built on the MQB A0 IN platform here in Chakan and be responsible for the development of electronics, infotainment, body design, interiors, chassis and the complete vehicle themselves. The first concept car developed here will be showcased at the 2020 Delhi Auto Expo. This will be followed by a mid-size SUV for both VW and Skoda rolling out in 2020-2021.
The technical centre will focus on making Volkswagen and Skoda cars more India-specific. What that means is that things like styling, higher ground clearance and increasing rear seat space will be given more importance. It will function with a strength of 250 engineers who will be focusing on the needs of the Indian subcontinent. Skoda also plans to achieve up to 95 per cent localization for the cars built on this platform, which should help them price their cars competitively in the market. The group aims to achieve a 5 per cent market share by 2025 in the country.
Volkswagen's 'India 2.0' plan uses a Rs 7,900 crore investment out of which 2,000 crore has been dedicated for R&D here in Pune. Skoda Auto will be the flagbearer for advancing the Volkswagen Group in India and will commence the product offensive from 2020 itself.
Recommended Read
Add Your Comments