The 1,200PS + Czinger 21C Hypercar Does 0-100kmph In 1.9 Seconds!
Feb 18, 2020
Views : 3767
---
The Czinger 21C will be powered by a hybrid powertrain unlike the Rimac C_Two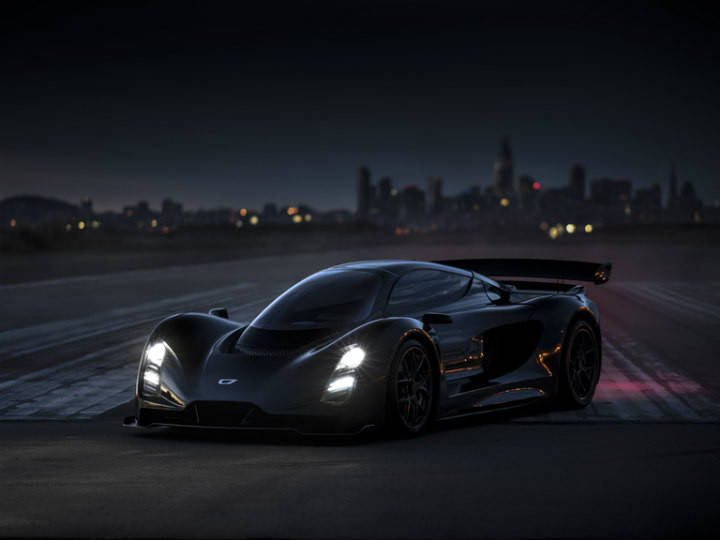 The 21C Hypercar sports a unique in-line two-seater cabin layout.
It produces 1,250PS of power and goes from 0-100kmph in 1.9 seconds.
The Rimac C-Two rival will make its debut in Geneva on March 3.
As we head closer to the 2020 Geneva International Motor Show which kicks off from March 3, more details on what'll be on offer at the show have been revealed. Among them is Los Angeles-based Czinger that will debut its 21C Hypercar at the show on March 3. Just five days after releasing its first teaser, the carmaker has now dropped another video of its upcoming hypercar, revealing crucial performance figures. Here's more about it:

Under the hood, the Czinger 21C will be powered by an in-house developed hybrid powertrain that produces a whooping 1,250PS of power. All that power will propel the hypercar from 0-100kmph in a blistering time of 1.9 seconds. So it definitely isn't any slouch against the likes of the Rimac C_Two ( 1.97 seconds) or the 2020 Tesla Roadster (2.1 seconds). However, the difference here is that the 21C is a hybrid hypercar whereas the 2020 Roadster and the C_Two are all-electric beasts.

Aside from power, the 21C also seems to look the part with a sleek and clean silhouette that includes massive wheel arches to accommodate the wheels. The rear features a large rear wing, connected LED tail lamp strip, a centre mounted exhaust and an aggressive diffuser. The carmaker is yet to reveal its interior, but it has given a glimpse of it, revealing a driver-focused in-line two-seater configuration.

Expect more details on the hypercar to be revealed as the 2020 Geneva International Motor Show edges closer. While all these performance claims are pretty bold, everything about this beast will be revealed once it makes its debut. If these claims do hold up pretty well in the end, it could certainly attract eyeballs at the show .
Also Read:
Add Your Comments