Audi Betting Big On Hybrids At 2019 Geneva Motor Show
---
New plug-in hybrid variants of the Audi Q5, A6, A7 and A8 on display among others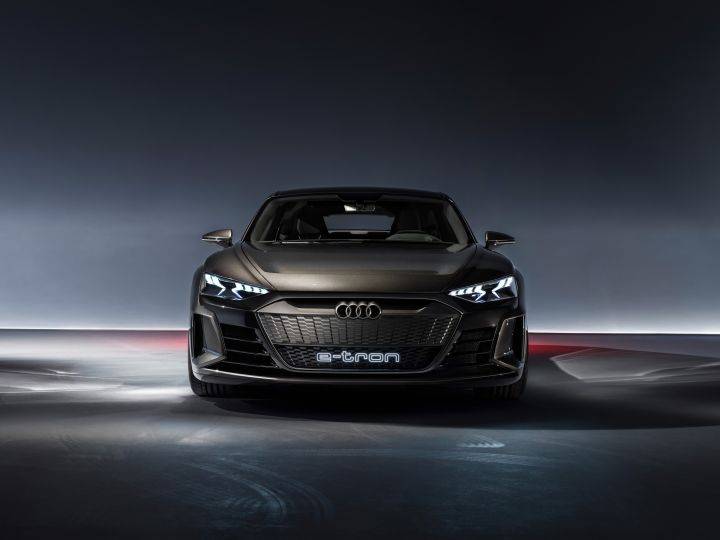 S and RS performance variants to feature hybrid powertrains soon.
Plug-in hybrid variants will have an all-electric range of up to 40km.
Hybrid Audis to wear 'TFSI e' badge; 'e-tron' reserved for electric cars.
Audi Q4 e-tron concpet makes international debut.

Audi has unveiled a host of plug-in hybrid and electric vehicles (PHEV) at the 2019 Geneva Motor Show. The German carmaker has showcased PHEV variants of the Q5 SUV, A6, A7 and A8 sedans. Alongside these hybrids, Audi are also all-electric vehicles, which are set to go into production by the end of 2020, its Formula E race car and the Audi Q4 e-tron and e-tron GT concept. Apart from this, the company has stated that in the year 2025, one in three new cars that it produces will have an electrified drivetrain.

The PHEV variants of the Audi Q5, A6, A7 and A8 will be available for bookings in 2019 itself. These vehicles will have an all-electric range of up to 40km and will wear the 'TFSI e' badge, the nomenclature that has been assigned for all upcoming hybrid vehicles from Audi. Meanwhile, the 'e-tron' label will be reserved for its all-electric cars. What's exciting here is that not only will these cars be given electric energy, their performance counterparts - the ones with S and RS prefix - will also be given a hybrid powertrain.

These hybrid cars will have a lithium-ion battery pack under the boot floor and the electric system will work in tandem with the internal combustion engine in normal drive modes. There will also be a "hold" mode which will allow the driver to switch to petrol power in case they want to save the charge left in the battery pack for later usage. Furthermore, the cars will pack a 'predictive operation strategy' which can read data from the navigation app during active route guidance and tell you when to coast to improve the electric range. This system will relay feedback through the car's Virtual Cockpit instrument cluster as well as through haptic feedback via the active accelerator pedal!

These cars will be available with a Mode 3 cable that can be used at public charging stations. With an output of 7.2kW, it can charge the batteries all way up to a 100 per cent in just two hours. Meanwhile, we are at the Geneva Motor Show to get you all the information you need. So stay tuned!
Add Your Comments