2020 Land Rover Defender Spotted Undisguised; Is This It?
---
The SUV retains its legendary boxy styling but now comes with a modern twist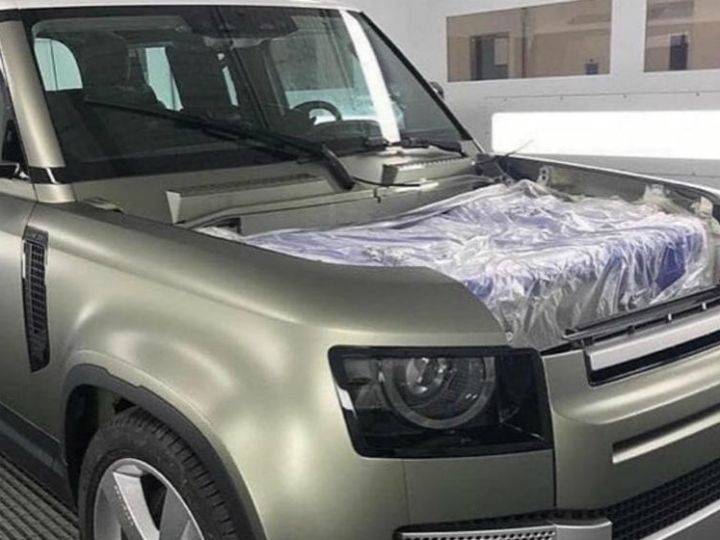 The image in question surfaced on Instagram a few days ago.
The SUV gets rounded wheel arches and a modern headlamp design.
The credibility of the leaked image is still under question.
It is expected to be launched by September this year.
Thanks to a picture that surfaced on Instagram, we now know how the much-anticipated Defender will supposedly look like. The Defender is returning after a long pause of three years and the wait for the SUV will finally end in September this year. In the meantime, the SUV has also undergone testing at the most unforgiving and grueling environments in the world and completed 1.2 million test kilometres.
Going by the leaked image, the Defender definitely looks like its carrying a retro design. The boxy old-school design now features a much more modern looking pair of headlamps and bumpers. The fenders are now more rounded and toned down while the wheel track seems to be wide. The grille is now a single slat unit with ample use of aluminium inserts. Going by the environment, lack of hood, badges and the heavily covered engine bay (oddly shaped for an engine though), the SUV seems to be in some kind of paint booth. The whole design language is unique and quirky with features like the right side windshield wiper being considerably larger than the one on the left.
The engine bay looks oddly shaped hinting at some kind of electrification. The new Defender is likely to be underpinned by the Discovery Sport's D7u platform. It is speculated to come with a 2.0-litre turbocharged petrol engine when launched. There might also be a hybrid as well as a diesel version. Power will be sent to all four wheels and it will also come with a low range gearbox, hill descent control and locking rear differentials.
The interior spy shots that were recently leaked also confirms a futuristic yet basic looking dashboard. All of its controls are big and set very high in the dashboard. The Defender also seems to sport a new four spoke steering wheel.
The credibility of the leaked front fascia is still under question though as Land Rover responded to the image by saying that "Through the development of any new vehicle many design options are considered". Nevertheless, until we get more insight on the same, this is our best bet at the upcoming iteration of the legendary SUV.
Add Your Comments