Volvo S60 Polestar: First Drive Review
---
Volvo enters the revered performance luxury sedan arena with the all-new S60 Polestar. What's it got?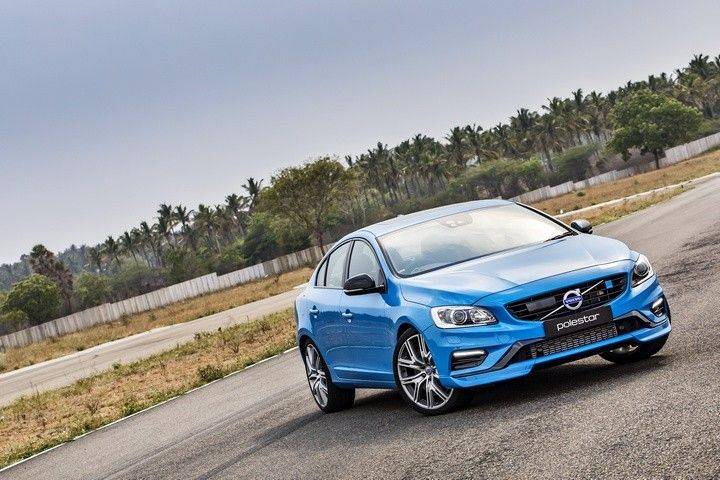 Crackles and pops on overrun, 0-100kmph in 4.7 seconds, 367PS are not quite Volvo territory, eh? Volvos are more like a dozen airbags, pedestrian alerts, radar safety, city braking, anti-collision and the like, no? So Polestar is that shot of adrenaline to Volvo's otherwise docile S60 sedan that has transformed it into a different beast altogether.
Polestar? No I am not discussing stars or astronomy here. I'm referring to the car that is now the star of Volvo's line-up and is its quickest production car ever, the S60 Polestar. Wait, what? You haven't heard about Polestar? Okay. Let me break it up. Volvo hasn't exactly been screaming from rooftops about having a performance division, but it does have one named Polestar. Just like its German rivals have RS, M and AMG.
Polestar started off as an individual tuning house in Sweden 20 years ago, building race cars for Volvo. Then they built the S60 Polestar in 2014, before Volvo bought them over in 2015. And the latest generation S60 Polestar has been launched in the country for an introductory price of Rs 52.5 lakh ex-showroom New Delhi. That's more than 12 lakh rupees over the most expensive, S60 R-Design you say? What's different you ask? Allow me to break it up, once again.

Just look at it!
It isn't red, but with that body work and 'Rebel' blue shade, the S60 Polestar looks super-hot. Take second, third glances! We've had this colour on the S60 for a couple of years now, but with an oil burner under the hood that car never had the go to match the hue's show. The Polestar of course gets front splitters and rear diffusers that not only look sporty but also keep it down and planted. Then there's the rear spoiler, twin exhausts, black ORVMs, large, 20-inch alloys with fat, 245/35 tyres and Polestar badges everywhere to complete the deal. There are no Thor's hammers here though, and it's the same design as the regular S60 from end to end.
The Polestar edition thus doesn't look distinctively different from the regular S60, save for the aero bits at the front and rear. This could be good or bad, depending on how you like your cars. Many might find the design underwhelming for a performance car if you like a sportier, more distinctive design to match the car's performance, but we like the fact that the Polestar is a sleeper and you cannot really tell what's under the hood by just looking at the car.

Inside
All-black interiors, acres of Nubuck leather, contrast stitching in blue, sports seats are all oh-so-nice. The S90's iPad sized touchscreen isn't here yet though, and the centre console is still cluttered with the same buttons and rotary knobs. If that's a downer, the Polestar drive selector lever and carbon fibre inlays on the centre console will cheer you up. Yes, its real carbon fibre!
Clocks are the same, all-digital with switchable themes but the pedals are sporty looking aluminium units. None of the creature comforts have been thrown out. Heck, they've even kept the sunroof! And if you ever choose to – not that I would in a car like this one – the rear seat has the central arm rest with cup holders, B-pillar air-con vents and decent legroom.

What's the real deal?
The souped-up Drive-E engine from Volvo. It's a 2.0-litre, four-pot motor that gets a bigger turbo than the regular version. That didn't feel good enough, so the engineers slapped on a supercharger as well and threw out the old pistons, connecting rods, camshafts, valves and valve springs, replacing them with new, lighter ones. The engine breathes better courtesy a bigger intake too and offers 367PS and 470Nm. It has been married to an eight-speed automatic transmission and power is sent to all four wheels via a Borg-Warner four-wheel drive system.

Tell me more…
The chassis is the same, but the suspension isn't. There's Ohlins dampers all-round that you can adjust, while the springs on the dampers are 80 percent stiffer than the stock S60. Back-breaking news? Nope. Kari Motor Speedway is bumpier than ever currently and needs resurfacing. But the S60 Polestar seemed in cahoots with the circuit – it portrayed a healthy appetite for bumps, taking them in well and not really letting me feel the undulations.
Surprised I was, but the balance between ride and handling is really good. This was on a racetrack though, and only driving on our roads will tell us the truth. 'Braking' news are the bigger, 371mm, ventilated and slotted, floating Brembo discs upfront, gripped by 6-piston Brembo calipers. In conjunction with the 302mm rear discs they helped shed speeds well, but some more bite would have been welcome. Or was it that the brakes had heated up with the thrashing on track? May be.

Tech-fest?
Of course. The S60 Polestar gets Volvo's latest generation radar based safety features. There's anti-collision warning, auto-braking (for those pesky pedestrians, slow coaches or the bovine interventions on our roads), blind spot detection and cross-traffic alerts for intersections. Effectively, the S60 Polestar is safer than the stock S60. Then there's adaptive cruise control, lane departure warning and park assist too.
But this is a performance sedan, remember? So there is a Sport mode, and a hidden Sport Plus mode too! Sport mode is activated when you move the drive selector lever to the left. It offers launch control (stomp on the brake and throttle pedals together to use) along with quicker shifts and crisper throttle response. But to get to Sport Plus, you need to come to a halt, shift transmission into Sport, keep the lever pushed forward with your hand and simultaneously tug the downshift paddle on the steering wheel twice. An orange 'S' will blink and Voila!
Sport Plus opens the exhaust valves a bit more, frees a few more decibels and upshifts later. It also does not let revs fall below 4000rpm – downshifts happen at 4000rpm to keep you in the meat of the powerband always, though that's best suited to a racetrack.

Drive
That's all you want to do in the S60 Polestar. It's a hoot to launch, taking off cleanly and smoothly with power going down to all fours. This car isn't as much about theatrics like some of its German rivals, and is more about delivering the goods without a fuss. Like that dude in your office who's goes about his tasks cleanly, never has a single file pending in his 'in' tray and has a stack in the 'out' tray. He doesn't talk much but when he does, it isn't without reason.
There was barely any drama in the way the Polestar went around corners. The steering could've offered some more feedback as it felt weighted but dull. The car stayed planted, while all-wheel drive ensured it was quick to exit corners too. Down the 900m main start/finish straight at Kari I managed to see 180kmph on the clocks before having to brake for the first corner, and acceleration was pretty much relentless even well past 100kmph. Top speed is limited to 250kmph electronically. All the while, the exhaust makes for a really sweet note, while the crackles and autoblips before downshifts sound properly sporty.

A handful of laps were far from enough to make any definitive judgements but the S60 Polestar felt extremely engaging. Come to think of it, a 2.0-litre engine isn't what one expects under the hood of a performance sedan, but the turbo and supercharging work their magic in not letting you feel it at all. There's enough shove at all times, and bottom-end grunt was never an issue even around slower corners, particularly in Sport mode. What's more, the Polestar didn't let its feathers get ruffled even under hard braking and seemed well-poised to attack corners, darting quickly from chicane to chicane. That's where the learnings from Volvo's WTCC program shined for me, as the performance and handling made the car fun to drive.

Too hardcore?
Not really. Despite its sporty handling and thrilling performance, the Polestar never felt too stiff or overtly powerful. These virtues hint at it being reasonably comfortable as a road and family car, not to mention, a fun car be it in the hills or on track. The engine pulled with a definitive urgency in Sport mode, but in drive mode power delivery was smooth and the exhaust note slightly mellower.
Also, let's not forget that Volvo has equipped the car with all the features as the regular S60 keeping in mind that you won't be driving alone all the time. We will need to spend more time in the car but on the face of it the S60 Polestar manages the tightrope walk between performance car and luxury saloon well.

Should it feature on my buying list?
Yes! Put into perspective the fact that with its 2.0-litre engine the S60 Polestar offers significantly more power than even a Porsche 718 Cayman, while being a practical four-door, four seater luxury sedan. If you are the enthusiast types who enjoys being behind the wheel more than in the backseat, the Polestar is sure to impress you with its find blend of performance, handling and comfort. It is a Volvo, so brilliant engineering and top notch safety are a given.
In India the Polestar's direct rivals are the Audi S5 and the Mercedes-Benz C43 AMG, both of which offer similar performance levels and practicality. The icing on the cake is the S60 Polestar's pricing – at Rs 52.5 lakh ex-showroom New Delhi, it is easily the most engaging and fun to drive car for that kind of money. As a package, the Volvo is in fact good enough to attract discerning buyers who look for more than just comfort and luxury in a car, and want the thrill of driving a fast car that's capable of delivering the best of both worlds. Its price point will probably even compel loyalists of the German trinity to think again, since the Volvo offers a lot more value to someone wanting a performance sedan, at a significantly lower price.
Most other cars costing as much don't even come close in terms of performance. The Polestar has been launched as a CBU, and only 30 units of the car have been allotted to India. At its price and with its kind of offerings Volvo India shouldn't have much trouble moving all 30 cars out of its showrooms quickly.
Recommended Variant :
S60 D4 Momentum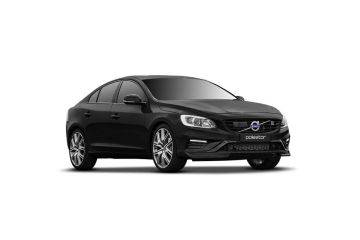 Rs. 38.51 lakh Onwards
Ex-showroom, Delhi
Contact Dealer
View On Road Price