TVS Eurogrip ProTorq Extreme Tyres: 2500km Long Term Review
by

Gaurav

Mar 12, 2022
Views : 7059
---
My daily work commutes uncovered some interesting facts about these tyres. Read on to know more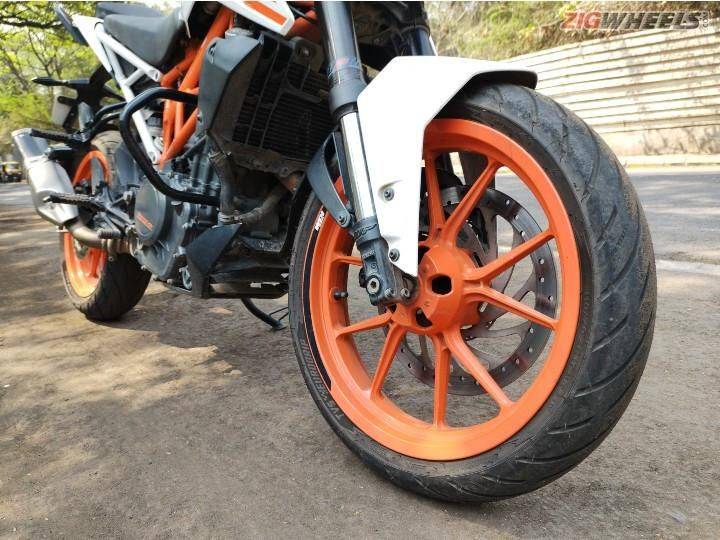 Get latest updates on
the automobile community
It's been a smidge over 1,500km since the last time I spoke about these tyres. Read about my first impressions here. And since then I've managed to break them in quite thoroughly. I've already covered high-speed stability, handling, and some of the niggles I had with these tyres, so for this review, I'll be concentrating more on city usability and occasional highway stints.
For some background, I own a 2013 KTM 390 Duke shod with Metzeler Sportec M5s. The reason I slapped these TVS Eurogrip ProTorq Extremes onto my brother's 2017 KTM 390 Duke was to better understand the performance difference between the two. So far so good, I'd say, downright impressive even.

On rails
The last couple of months on the TVS Eurogrip ProTorq Extremes have been superb. These tyres aren't just grippy on tarmac but also on cement roads which cover the majority of city landscapes these days. A good example would be hard braking on cement roads in an emergency. For me, such situations cropped up when I noticed a speed breaker at the last moment or some random jaywalking pedestrian.
In the spur of the moment, your muscle memory kicks in and you end up downshifting a couple of gears and going hard on the brakes. My old 390 with Metzelers tends to wiggle a bit in such conditions, partially because it doesn't come with a slipper clutch, but also because the Metz just aren't grippy enough on cement roads.

The TVS Eurogrip ProTorq Extremes, in the same situation, feels composed. The braking distance too seems shorter. Agreed I wasn't able to measure the difference, but from my guesstimate, it felt much shorter.
Weaving through traffic is also confidence-inspiring. It almost feels like the bike's on rails, and that's high praise.

Frugal
You're probably wondering why I'm talking about tyres being "economical". Well, that's because they've helped me save on fuel. How? These ProTorq Extremes have actually managed to improve the bike's overall fuel efficiency. For reference, on the older Metz, the bike returned between 28-30kmpl on highways according to the bike's average fuel efficiency indicator. It's now jumped to 34-35kmpl with the new tyres. And I've also spent less while refuelling. That's brilliant news considering the ever-increasing rising fuel prices.
TVS did mention that these tyres are lighter, more flexible, have less rolling resistance, and hence lower fuel consumption. I would, however, take this with a pinch of salt.
Either way, to test my theory, I'll try and run a fuel-efficiency test for my next long term review of these tyres.

Noisy
Eh, well, this still seems to be a persistent problem with the ProTorq Extremes. I still hear a lot of road noise, especially on cement roads, to the point where it gets a little annoying. But, I usually ride with some music on, so that helps dial it down to a great extent. You wouldn't really notice it on the tarmac so it shouldn't be a problem for those who usually ride on highways over the weekend.
Well, that's it for now. As mentioned earlier, I will test the bike's fuel efficiency in the coming months to give you guys a better grip on the tyre's performance. Aside from that, I'll try a couple of long-distance rides to gauge how varying temperatures affect the tyre's performance. More on that later… Until then stay tuned to ZigWheels.
KTM 390 Duke Video Review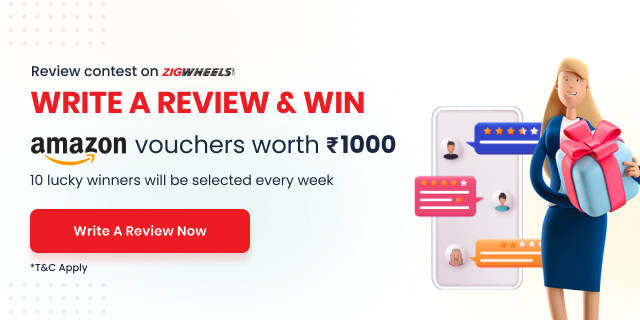 Bikes Similar to 390 Duke
See what our community has to say!
NEW
India's largest automotive community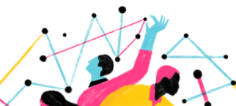 3 Other Things You Might Want To Do