Skoda Rapid 1.0 TSI: Road Test Review
---
Sometimes a spec sheet can create an avatar of a car in your mind. Will the 2020 Rapid fall short of, meet or exceed our expectations?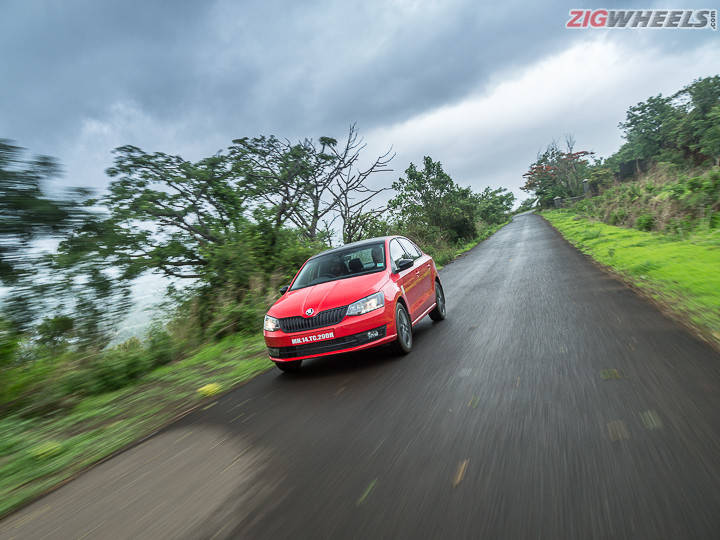 The Skoda Rapid hasn't changed much for 2020. It looks the same on the outside and has the same interiors as well. In fact its engine has actually shrunk in size from 1600cc to just 999cc. Not exactly an inspiring statement. But the key acronym in the spec sheet is 'TSI,' and that really makes a big difference to the equation. Enough of a difference to push the Rapid up in our list of sedans to consider for 2020?
Bringing the Boost

Under the hood is the biggest change to the new Rapid: a 1-litre, 3-cylinder petrol. But the key here is that TSI after the name signifies that it's a turbo. It makes 110PS and 175 Nm. Now both Hyundai and Ford have 1-litre, 3-cylinder mills on the market so this config isn't really novel but it's always exciting testing a new engine to see what kind of character it has. So let's get straight to the driving bits.

At idle it's quite refined with just a hint of vibes creeping into the cabin through the seat but barely any sound. It's only when you give it some throttle that its thrummy nature surfaces. The gearbox is also a new 6-speed manual and where earlier you had the option of an automatic gearbox with the Skoda Rapid, this is the only current option. Its throws are short, and it's fairly slick shifting too.

In the city a nicely weighted steering, light clutch and that slick shifting gearbox make for a nice combination. That engine is also nice and tractable, so you can stay in a high gear, say 4th for example, and allow the revs to drop down to as low as say 1500rpm and it will still pull away cleanly without too much of a complaint.
Yes, it is a small engine paired with a turbo, so below 2000rpm throttle response is dull, but that doesn't mean you can't keep up with traffic in the city, and a slight prod on the throttle means you can pull off an overtake. If you need a quick overtake, you can change down, but otherwise it's happy to stay in just second or third in traffic. And speaking of that gearing, they are quite tall, so when you're on the highway, in 6th gear the engine is ticking over at just 2000rpm. But that's also just at the start of the power band and so it's ready for a prod on the throttle for instant acceleration.

At highway speeds the Rapid stays stable. It's good over the bumps, settles quickly and is on the whole quite confidence inspiring. It's nicely tuned for the city as well. So where the old car was known to thud over even small speed breakers, this new tune has taken the edge of those softer bumps and speed breakers. Even potholed roads don't really have that thudding sound that you would have heard earlier. Yes, if there is a sharp bump it will be audible in the cabin. But it's a much nicer experience than before.
So a small engine and tall gearing, that clearly hints at one thing. Efficiency. With 17 odd kmpl on the highway and 12 odd kmpl in the city it's not the most efficient petrol we've tested, but that isn't going to hurt your wallet either.

Where this engine does excite is when the roads open up and you get to let it breathe a little.
In the lower gears acceleration is quite brisk. Power comes in at about 2000-2200rpm and there's a stronger kick at about 3000rpm, and that urges you to keep revving it close to redline at around 5000rpm. Not what you'd expect from a small 1-litre engine, and with that tall gearing, 3rd gear is enough to get you up to fairly silly speeds, If you're an enthusiast it's quite a nice car to drive and with that slick shifting gearbox you honestly don't miss the DSG auto.
Same to same

Not much has changed on the interiors of the Rapid for 2020. Still, it's a nice clean European design. In that though there's not much flair it scores high on ergonomic design and practicality.
In the Onyx and the Monte Carlo you get an all black interior, while in the other variants you have a black and beige colour scheme. There are a few flairs, like a piano black material surrounding the infotainment screen, chrome accents around the AC vents and a flat bottomed steering wheel which is again reserved for the Monte Carlo and Onyx editions.

The seats are supportive in the back and under thigh but we would have liked more lateral support especially in a car that is enthusiastic around corners. The driver's seat adjusts for height and the steering adjusts for both height and reach as well so you are able to get a nice driving position but that's something that's fairly standard in this platform.
Another peculiarity of the Monte Carlo is the leatherette seat covers: they are nicely fitted but we don't really like this color scheme.
There's reasonable room to fit two 6 footers one behind the other but knee room and head room is tight in the second row. In terms of underthigh the seats are fairly supportive but the seat back is rather upright. So they are not the most comfortable seats in the class. Cars like the Ciaz and the City will offer you a lot more in terms of space and comfort.

In terms of features you get rear AC vents, a flip down cup holder and a charge socket. You also get a rear arm rest and this is standard across variants. You also get these little pillows for the comfort of your passengers.
Hit and miss?

One thing that is new in the top two variants of the Rapid is this new 8-inch touchscreen. This is a little different so you already have Android apps on the system and you can download more from the Play store. The car we tested even had Netflix and YouTube apps installed (For safety it only plays video content when the car is stationary and the handbrake is pulled). In terms of functionality it's a nice bright screen and is crisp to use but the interface will take a little getting used to. And there are some things that we have some complaints about.

The good bit is that just by sharing internet, you are getting a premium Android experience and there's even the ability to play music and videos from a pen drive. There's also access to the complete play store, so apps like this neat digital GPS display could be funky additions to your drive experience. But the system does lack the simplicity and outright practicality of both Android Auto or Apple CarPlay.
Other feature highlights include, auto headlamps and wipers, and auto dimming IRVM. And climate control and electric power windows with a one-touch up and down function are standard across all variants and that's a nice touch.

In terms of things you'd miss, sunroofs have made an appearance in this segment and that would have helped brighten up this cabin, and of course some more legroom and headroom would have also made things more comfortable.
More of the same

On the outside of the Monte Carlo there are a few distinguishing features like the gloss black ORVMs, all black grill (other variants have a chrome surround), badge on the B-pillar, black machine-cut alloys, blacked out roof and a black spoiler on the boot. The rest of the exteriors are unchanged, with halogen projector headlamps and LED DRLs. The Monte Carlo comes in this Flash Red colour and a Candy White while the Onyx is available in a Lapiz Blue and Candy White.

In terms of safety there are two airbags as standard with ABS and rear parking sensors. The Style variant gets two additional side airbags and seatbelt pretensioners. The Rapid is priced between Rs 7.49 and 11.79 lakh for this Monte Carlo edition but the Style variant, which is Rs 30,000 less, at Rs 11.49 lakh, is the better specced variant.
Verdict

So the Rapid TSI hasn't changed a lot. Yes, of course there's that 1.0-litre engine. But this isn't a surprise because the group is looking at changing this platform in just a year's time. Yes, the competition does do quite a few things a little better both in terms of space and comfort as well as offering wow features like sunroofs and connected car tech. But the Rapid still has quite a bit going for it. Driving dynamics as well as a lot of everyday practical features and yes, that 1-litre engine really changes that equation more than the spec sheet would suggest. Both in terms of everyday driveability as well as being exciting when the road opens up, while still staying efficient. So finally on the whole that change in equation really makes the Rapid TSI worth a definite look.
More on Skoda Rapid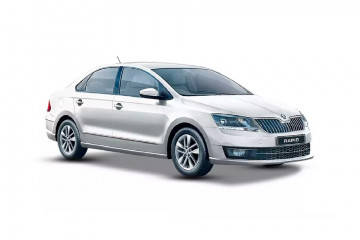 Rs. 7.79 Lakh Onwards
Ex-showroom, Delhi
See what our community has to say!
NEW
India's largest automotive community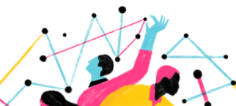 4 Offers Available