2020 Honda City: First Drive Review
Jun 30, 2020
Views : 16190
---
Every new Honda City comes burdened with a strong, emotional legacy and ever increasing expectations. But the headlines don't seem to imply a drastic change. Are you getting everything you wanted or just enough to keep you pacified?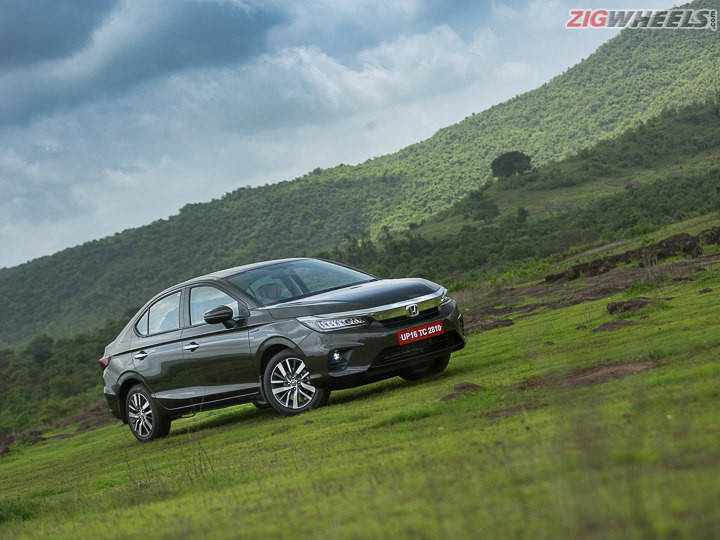 Longer, wider & perhaps more mature; words that could describe many of us after a three month long lockdown or the car you're about to read up on. The fifth generation Honda City arrives after a longer wait than usual. Along with the rest of us, the 2020 City was also forced indoors and had its thunder stolen just when the time to shine was ripe.

But the headlines read a tad fishy. The new City is based on the same chassis architecture as its predecessor, has the same wheelbase and the same wheel size. It is, however, a heavily modified version of the platform that's more rigid and slightly lighter thanks to the heavier use of high strength steel.
Here's the kicker. This isn't replacing the fourth-gen City. At least initially, both cars will coexist. So what makes this the "all-new" Honda City and is it the revolutionary change we expect a new City to be?
It Rides Better!

Not where I'd traditionally start a review but it's impossible to hold it in. The new Honda City sees a big improvement in ride quality thanks to a more rigid body and softer suspension. Drive over gravelly roads and you don't feel the road surface as much anymore. This gives you the confidence to carry a little more speed into unpaved surfaces.

It's also so much better while tackling potholes. You will hear them as "dunks" in the suspension, but the cabin itself is very well insulated. Similarly, you can go over nastier speed breakers without having to brace or clench, as it doesn't scrape even when you carry some speed into them. So all round city comfort sees a stark improvement but it's not with a compromise on highway ride. The softer suspension hasn't made the high speed ride quality get wallowy or bouncy. It still feels very stable and handles expansion joints without trampolining.
Is there more roll? Yes, but not something that'd ruin the experience when you're driving hard.
But Does It Look Better Too?

Well, as we see the new City for the first time in person, the first question that pops into everyone's mind for a millisecond is - is that a Civic? Of course, the new City takes inspiration from its older brother and that Civic sense comes from the front "solid wing face". No, we aren't teasing the new City that's just what Honda calls the thick front chrome grille.

There's certainly some shock and awe to seeing the new car in the metal but it isn't polarising. What may not be apparent in pictures is that this is a bigger City. Just look at those overhangs! Not only is it longer (+109mm) and wider (+53mm) than its immediate rivals but it's also longer and taller than the old Civic, while being nearly as wide! That's a conversation starter for sure but then it brings on the bling.

The nine array LED headlights are by far the most attention grabbing element and actually could have people confusing this for the Civic in their rear view mirror. Things aren't as different in the City's side profile, where it looks similar except for some more cuts, creases and a better defined shoulder line.

What will make a strong impression are the wheels. Their design is unique, but it hasn't been overstyled like in the fourth-gen car. But the tyres still max out at 185/55 R16. A thicker tread and perhaps 17-inch alloys would suit this now bigger car better. At the rear, the lamps don't look awkwardly oversized anymore. They match the rear mass appropriately and in its entirety the new City does look like a more meticulously styled car.
But for all of its differences, the basic silhouette of the fourth generation City is easily visible. The wheelbase hasn't changed (2600mm), nor has the ground clearance (165mm), so it doesn't have a different stance as such either. This seems to be the key in making the new City's look easy to digest.

It has the swank and flash of something new while retaining the essence of what's familiar and comfortable to us. The jury's still out on if that's a good thing or not. One thing we have to say is that at the very least, Honda should've offered newer colour options. With the exception of a slightly different shade of white, the palette's identical and that seems unimaginative.
EDM

The interior is one place where things could be tad controversial. Look at the Honda City dashboards that precede and you find that there's always something quirky to them. This new design though, is so much cleaner. There's more symmetry to the layout and it feels more Euro car than JDM. It certainly makes the new City's cabin look more upmarket and swanky. That isn't the true test for the cabin though.
You see, the fourth generation Honda City always did a good job of roping you in with the wow factor but luxurious as it looked, the cabin quality fell short. In all honesty, that hasn't changed even now. It's still a hard plastic heavy interior and most of the trim feels exactly the same to the touch. The Hyundai Verna still does a better job in this department.

What does make the experience different are the little enhancers thrown in. Like the wooden dashboard panel that looks and feels miles better than what we've seen in the Ciaz. Even the touch panel AC control has been dropped for a better looking, Audi-like AC console with knurled-finish dials that emit delightful clicks when you turn them.
Better than before? You bet, but the upgrade in the sense of premiumness isn't as strong as we'd hoped.
Space Force

The City's been many an enthusiasts favourite. But since the second generation, the focus has increasingly leaned towards the back seat. It's more of the same this time around, although not without a compromise.

Even though the wheelbase remains the same, Honda has managed to eke out a decent bit of added rear knee room. The front seatback has been scooped out a bit more and you also sit more upright than before. The seat rails have also been spaced out a little better to open up a little more foot room. So as a sedan for the vertically gifted, the City is even better than before, bettering even the Ciaz.

As for backseat amenities, you still get dual 12V charging points and rear AC vents but Honda's added four smartphone slots in the seatback pockets and a manual rear sunblind. The headrests are still fixed but are larger, better cushioned and have proper frames. The middle passenger gets one too, along with a dedicated 3-point seatbelt. Two things they could've done differently though. One - swap out one 12V socket for a laptop charging point, and two, offer at least one USB charging point for the rear.
Now, the compromise. To give the rear passengers a better view outside, the front seats are smaller. Does it work? Absolutely, and the cabin does feel a touch more open from the back. But you can feel the deficit in the front seat because of it. Those with broad shoulders will find the seats fitting more snugly, where the City was the best choice for drivers of a large frame.

Not that they're uncomfortable, just that the old car's front seat felt more king size! Unfortunately, headroom seems to have taken a noticeable hit up front. Even with the seat height adjusted to the lowest setting, anyone around 6ft in height will find that sense of space missing. The seat cushioning is firmer though and should make longer saddle time a comfier affair.

The cabin is still very practically laid out and while the boot space (506 litres, down from 510 litres) sees a marginal reduction on paper, it makes no real difference to how accommodating it is.
Tech-Yes

The new 7-inch driver information display is a personal favourite. The screen's layout is perfect, the transitions between displays are snappy and it's very convenient to use from the steering mounted controls. The information relayed is the usual fare (trip meters, range, drive time & fuel efficiency displays) with the exception of a G-meter. How lovably pointless!

Honda's also thrown in a larger, 8 inch touchscreen infotainment system that supports Android Auto, Apple CarPlay and WebLink. The interface is easy and responsive enough but the resolution and colour quality is nothing to write home about. Even the display itself looks a touch aftermarket and the Honda Amaze' digipad 2.0 feels nicer to look at.

This screen is also where you get the feed from the rear and lane watch cameras. Unfortunately, the camera quality (for both) is quite poor and its usability will be severely hampered in the dark or in the rain.
But it's good to see Honda finally upping its tech game, offering connected car tech with a twist. First there's the Honda connect system, through which you can manage the following functions/access the following information.
| | | |
| --- | --- | --- |
| Speed Alert | Remote Engine/AC Start (CVT) | Low Fuel Alert |
| Auto Crash Notification | Remote Door Unlock/Lock | Battery Alert |
| Live Car Tracking | Remote Boot Unlock | Tyre Deflation Alert |
In addition to this, the City offers the segment's first Amazon Alexa connectivity. No, it won't make the car go out and pick up deliveries for you but gives you access to a wide range of functions. Essentially, through voice commands given to your Amazon assistant, you can control a range of functions, explained below.
| | |
| --- | --- |
| Feature | Command |
| Remote AC/door control | "Alexa, ask Honda to start my car & set temperature to cool." |
| Find My Car (makes the car beep/flash the hazard lights) | "Alexa, ask Honda to find my car." |
| Car Health Status Check | "Alexa, ask Honda to check battery status / Alexa, ask Honda to check tyre status." |
| Car Locator | "Alexa, ask Honda to share my car location." |
Other Features
| | |
| --- | --- |
| Cruise Control | Remote Engine Starter (CVT only) |
| Electric Sunroof | One touch express up/down power windows |
| Tilt/Telescopic Steering Adjustment | Auto AC with Rear AC Vents |
| Rear Manual Sunblind | Leatherette Upholstery |
| Walk Away Door Lock | Driver Seat Height Adjustment |

Evidently, some wow features like cooled seats, cooled glovebox or a wireless phone charger have been skipped for costing but it's still a well equipped car. Even the safety package includes stability control, traction control, ABS, rear parking sensors and a tyre deflation warning. Also offered are front, side & curtain airbags, the lane watch camera and agile handling assist (AHA), which helps improve stability while cornering.
Fine Print

Engine and transmission changes seem to be the big new thing for the segment. Just look at the Ciaz, Rapid, Vento and Verna. So how has the City changed?
Well, save for the BS6 update the diesel carries on as is, but the petrol goes from an SOHC to DOHC setup and makes an additional 2PS of power. The petrol's manual transmission is now a 6-speed unit while the 7-step CVT gets updated for better usability.

The first car I reach for is the petrol manual. It's been the City we're in love with since the first generation after all, and now it is also the most powerful petrol engine in the segment. Time to go vaap-vaap-vaap then? Well, the changes on paper aren't game changing and the drive experience doesn't feel too different vs the old car's. It's still a good old fashioned naturally aspirated petrol engine that has no hesitation in teasing the redline quickly and often.
| | |
| --- | --- |
| Engine | 1.5 litre, 4-cylinder DOHC i-VTEC with variable timing control (VTC) |
| Power | 121PS @ 6600rpm |
| Torque | 145Nm @ 4300rpm |
| Transmission | 6 speed MT / 7 step CVT |
| Claimed Fuel Efficiency | 17.8kmpl (MT) / 18.4kmpl (CVT) |
What's also been preserved is the engine note. In that sense, the drama of driving hard in the City stays intact, even after the BS6 update. What's more, even with the power increase, the claimed fuel efficiency goes up by 0.4kmpl.

So, it's just as enjoyable to use but also a motor that's easy to manage. Light throttle inputs can get you up to 60kmph with ease and you don't have to work the gearbox too much for City drives. A big part of that ease of use is how tall third gear is. It's one gear that can manage 30kmph and 80kmph with equal ease without getting the revs to drop too low or go too high. This makes it ideal for urban commutes but it's also the gear of choice while attacking the ghats.

And yes, with the addition of a sixth gear its highway range will also get a boost. At 100kmph, you're sitting pretty at 2500rpm (just 500 revs over the diesel), which makes the experience more relaxing. Now, you may be asking, why no turbo petrol like the Thai-spec City? Boosted petrols are the in thing after all. The obvious answer is cost but Honda also argues that for Indian start-stop traffic conditions, the smoother torque delivery of a naturally aspirated engine makes more sense.

Over to the automatic and there's two words to sum up the experience - improved intuition. The CVT feels, well, less CVT-esque to drive. The logic has been polished to make its response to throttle inputs more direct, so it avoids revving up the engine needlessly. So, it's very smooth to use in the city with part throttle. In the old car, the experience felt a little jerkier and the transmission would get confused at low speeds, causing the rev needle to play too much and take a toll on efficiency.
But even if you stomp the accelerator it doesn't jump up to the redline and hold it there while the CVT plays catch up. Instead, the power builds up in steps making the experience feel more torque-converter-like.

For highway usage, the petrol City is a better car than before but that's less to do with the engine and more because of the updated transmissions. Whether you get the manual or the auto, high speed overtakes still need a little planning and very likely a downshift too. It's above 3000rpm that you see a kick up in performance and it only gets happier as you push it.
And finally, the diesel. This engine is still fairly easy to use as far as diesels go, in the sense that it's not one that delivers a sudden or violent turbo surge. Tractability is still decent and given that it's got good torque low down, it's an engine that'll keep up with traffic and manage overtakes without necessarily needing a downshift. First and second gear are still short so you will find yourself upshifting early, though. Similarly, highway cruising is a strong point for this engine and it makes for very relaxed cruising around 100-120kmph.
| | |
| --- | --- |
| Engine | 1.5 litre, 4-cylinder |
| Power | 100PS @ 3600rpm |
| Torque | 200Nm @ 1750rpm |
| Transmission | 6 speed MT |
| Claimed Fuel Efficiency | 24.1kmpl |

Is it less noisy? Yes, but you get the sense that it's more to do with the cabin insulation than any notable mechanical upgrade. The firewall insulation itself is about 1.8 times thicker and there's spray foam insulation stuffed into the A & B pillars to cut ambient noise further. But it still isn't the best sounding engine and there is some noticeable clatter even around 1500rpm.
A stark improvement seen here yet again is with the transmission. The old 6-speed MT felt notchier to use and needed more effort to slot into gear. Now, it's as smooth as the petrol and the gear lever itself is better sized.
Verdict

With every new generation of the City we've seen revolutionary changes. In terms of style, personality and appeal.
This time around the changes are more evolutionary. They haven't reinvented the wheel with this one, but rather have focused on the drawbacks of the old car, and improved on most of them significantly. It still remains a very balanced car, finding a very good spot between something like a Ciaz that has the space but lacks features and the Verna which has the features but could do with more space.

I'd put it like this, the city, solidifies its position as the backseat owners car to beat. And with this new generation it has more street cred and a lot more sophistication to the drive experience. But the one thing that's worked against the City in the past is its premium pricing. And as much as the City name appeals to us emotionally, Honda has a big opportunity to appeal to our financial sensibility. With prices ranging between Rs 10.90 lakh & Rs 14.65 lakh (ex-showroom), the Honda City now delivers a stronger value proposition. With even the base variant offering a strong standard equipment list, the glory days could well be back!
Honda City Video Review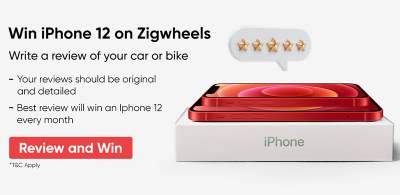 See what our community has to say!
NEW
India's largest automotive community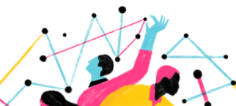 4 Other Things You Might Want To Do