Maruti Swift vs Hyundai Grand i10 Nios: Which Midsize Hatchback Handles And Drives Better?
Sep 17, 2023
Views : 771
6 min read
---
When you think of these two models, it seems like we already know what to expect from each when it comes to performance, ride, and handling. But do our thoughts translate into reality too?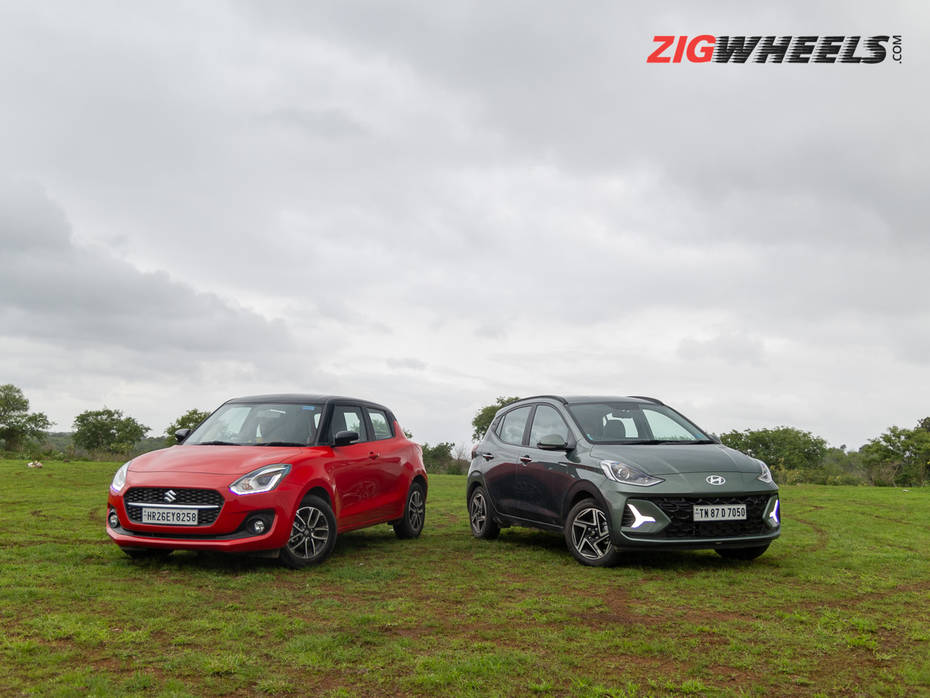 When one thinks of popular hatchbacks in India, both the Maruti Swift and Hyundai Grand i10 Nios cannot be skipped, and we mean that in a good way. The two midsize hatchbacks are well proportioned, have potent powertrains, are packed with features and most importantly, can offer either comfort or performance depending on what you are looking for. Let's see how each of the hatchback fare in our famous acceleration and braking, cornering, and ride and handling tests. But before we proceed, let's get the technical details out of the way:
Tech Talk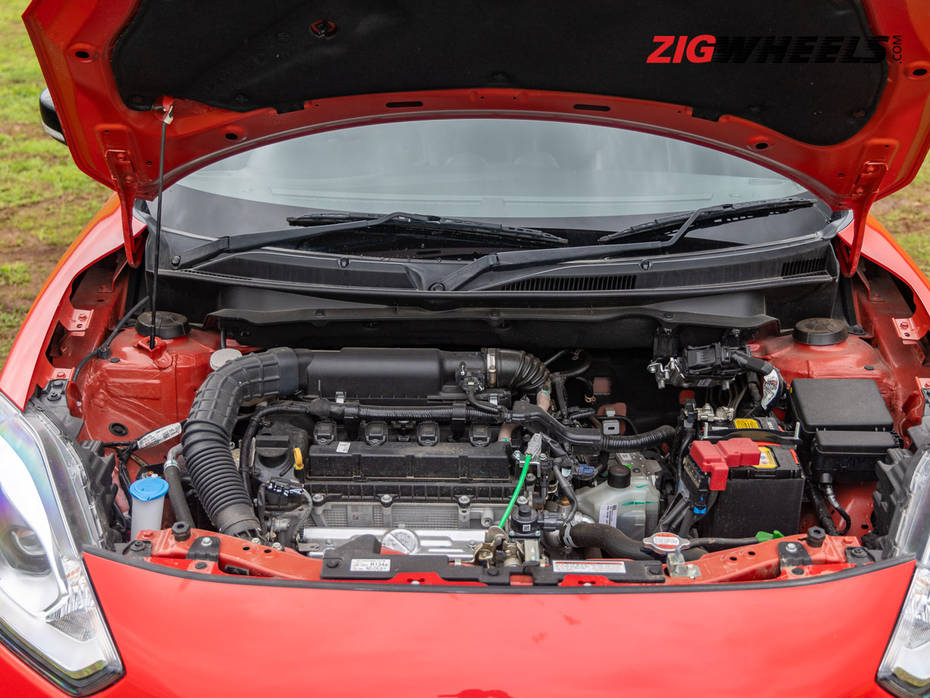 | | | |
| --- | --- | --- |
| Specification | Maruti Swift | Hyundai Grand i10 Nios |
| Engine | 1.2-litre petrol | 1.2-litre petrol |
| Power | 90PS | 83PS |
| Torque | 113Nm | 114Nm |
| Transmission | 5-speed MT, 5-speed AMT | 5-speed MT, 5-speed AMT |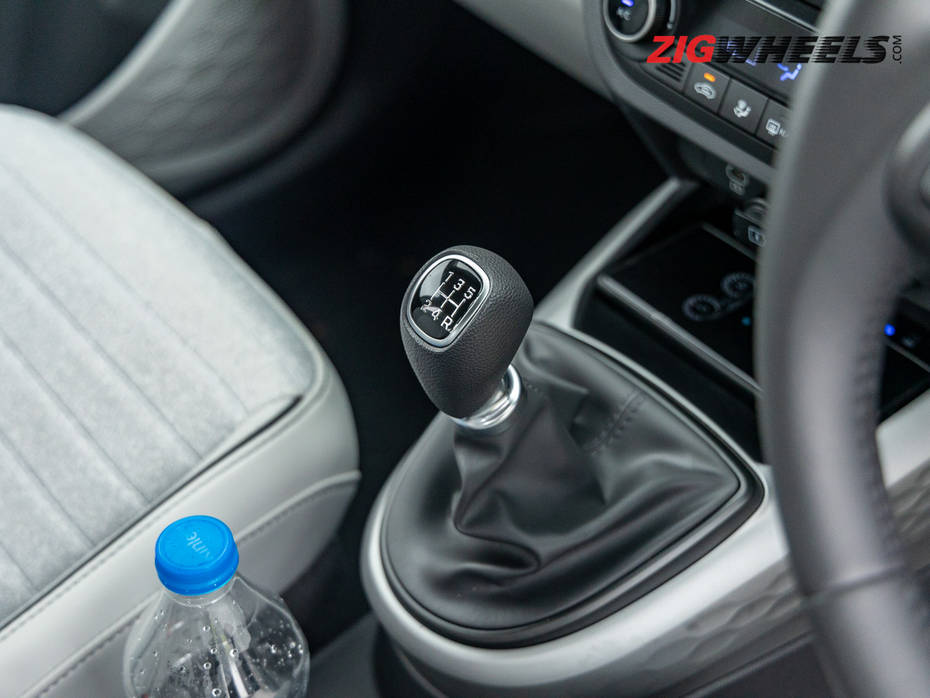 Both the midsize hatchbacks are equipped with a 1.2-litre naturally aspirated petrol engine. However, it's the Maruti car here that produces a little more power, while the Grand i10 Nios beats the former in terms of torque, though by a small margin. That said, both models can be had with a 5-speed manual as standard while a 5-speed AMT is available as an option. But does the Swift's on-paper advantage – of making more power – translate into the real world? Let's find out:
Note: We have put both their manual variants up against each other.
Pedal To The Metal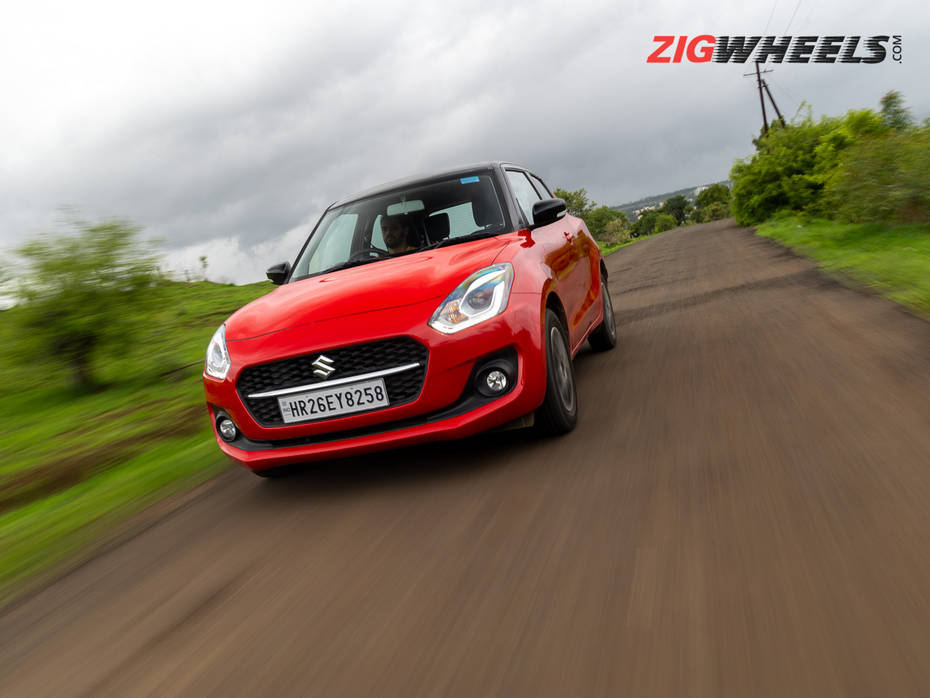 Get latest updates on
the automobile community

Login Now



| | | |
| --- | --- | --- |
| Acceleration | Maruti Swift | Hyundai Grand i10 Nios |
| 0-100kmph | 11.63 seconds | 13.04 seconds |
| 30-70kmph in 3rd gear | 10.77 seconds | 11.28 seconds |
| 40-100kmph in 4th gear | 19.54 seconds | 22.06 seconds |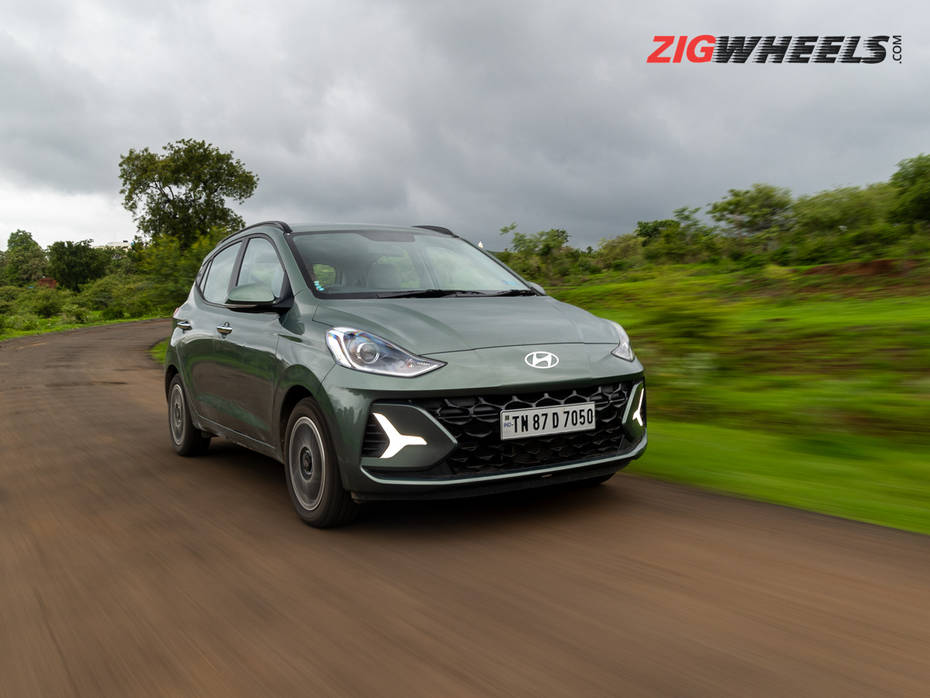 Because of its engine's peppier nature, the Maruti Swift is quicker on its feet and beats the Hyundai hatchback in all our acceleration tests. Even when their in-gear acceleration tests were concerned, the Swift managed to hold the lead, especially during the 40-100kmph run in the 4th gear.
Time To Stop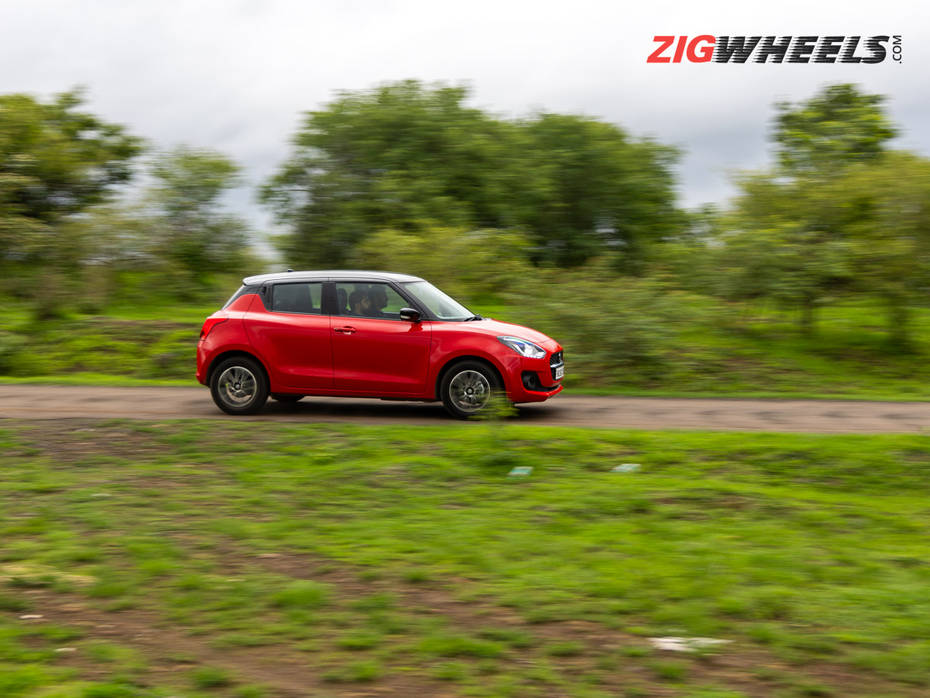 In this test, we conduct two runs of the cars available for the comparison: one from 100-0kmph and the other from 80-0kmph. The car stopping in the least amount of distance wins. Let's see how the Swift and Grand i10 Nios fared in this test:
| | | |
| --- | --- | --- |
| Braking | Maruti Swift | Hyundai Grand i10 Nios |
| 100-0kmph | 40.38 metres | 41.77 metres |
| 80-0kmph | 26.03 metres | 27.51 metres |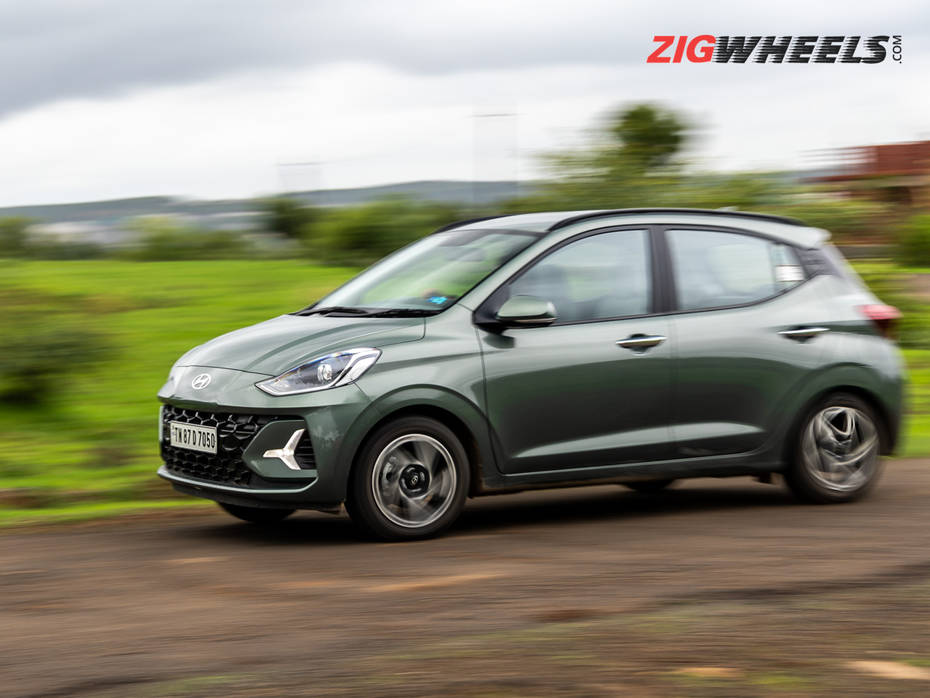 When it came to stoppage, the fight was a lot closer than in the acceleration tests. It was once again the Maruti hatchback that edged out its Hyundai rival, although only by about 1.5 metres in each scenario here.
Driving Dynamics Of The Two
If you have been following our tests closely, you would have known how we conduct the ride and handling assessments of cars. We now tape a jugful of water (700ml here to be precise) on the roofs of the cars and put them through the paces on rough patches of roads. The softer suspension on the Grand i10 Nios meant it spilt less water (210ml) than its Maruti counterpart (190ml), giving it a victory by a marginal (20ml) gap.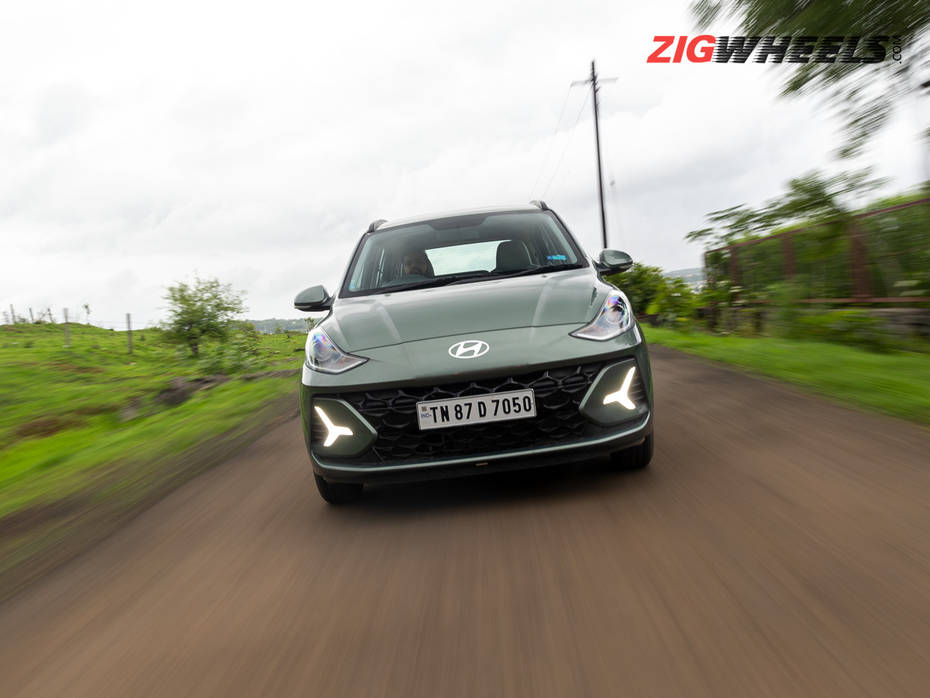 This proves why the Hyundai hatchback is more loved by families: it offers a much plusher ride than the Maruti Swift. The Grand i10 Nios is a smooth-to-drive hatchback both in the city and on the highway. Sure, it won't offer the high-speed performance that you can expect with its Maruti rival but it won't let you down when cruising at such speeds is considered. It can absorb most of the undulations very well at majority of the low and high speeds, except for the really big and terrible ones wherein the rear passengers might feel a jolt or two.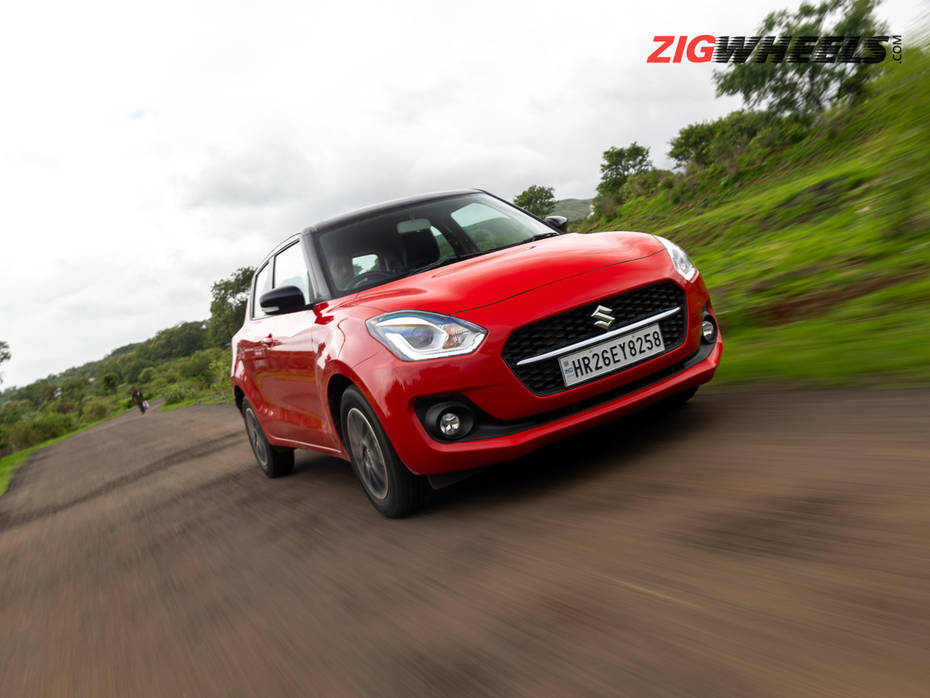 The Swift, too, manages to perform all its daily city runs comfortably almost at all times. Even normal highway speeds are doable with ease in the Maruti hatchback. However, take it over rough patches of tarmac or expansion joints, and the Swift's stiffer ride quality makes its presence felt. That said, it really comes into its element when driven on a patch of twisties or winding roads where its bane suddenly turns into a boon by reducing unnecessary body roll.
Corner Takers
In this test, we throw the cars through a tight left-hander and place cones along the turn. There are a few runs at different speeds to see how balanced the cars are at corners or whether they hit any of the cones.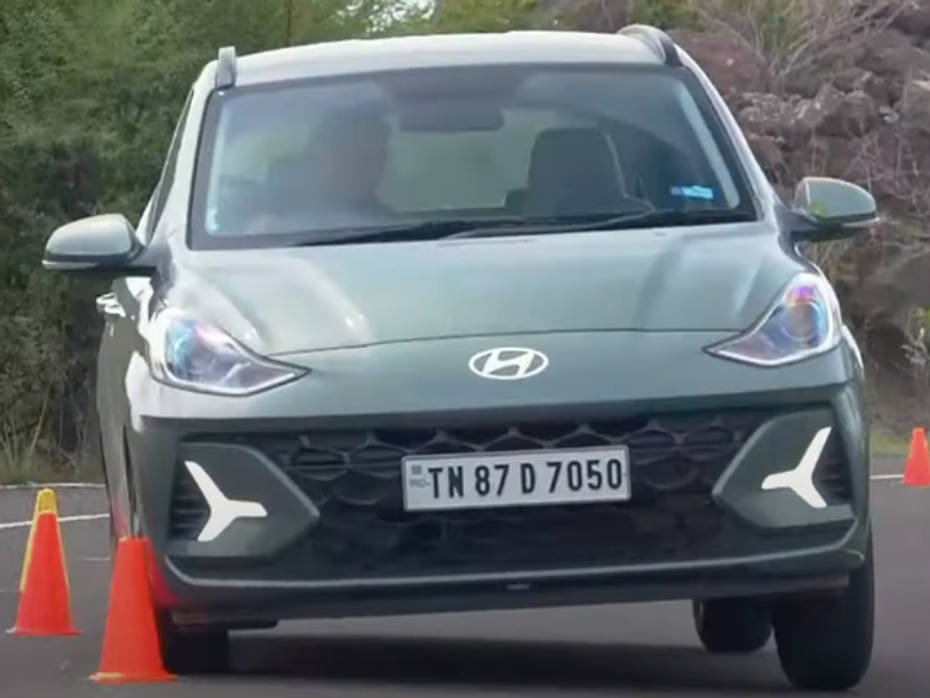 We start the test at 60kmph for both hatchbacks. Both the models managed to hold tight lines right up to the 70kmph mark. That's when the Hyundai hatch lost its path and went wide, owing to a fair share of understeer, thereby clipping one cone.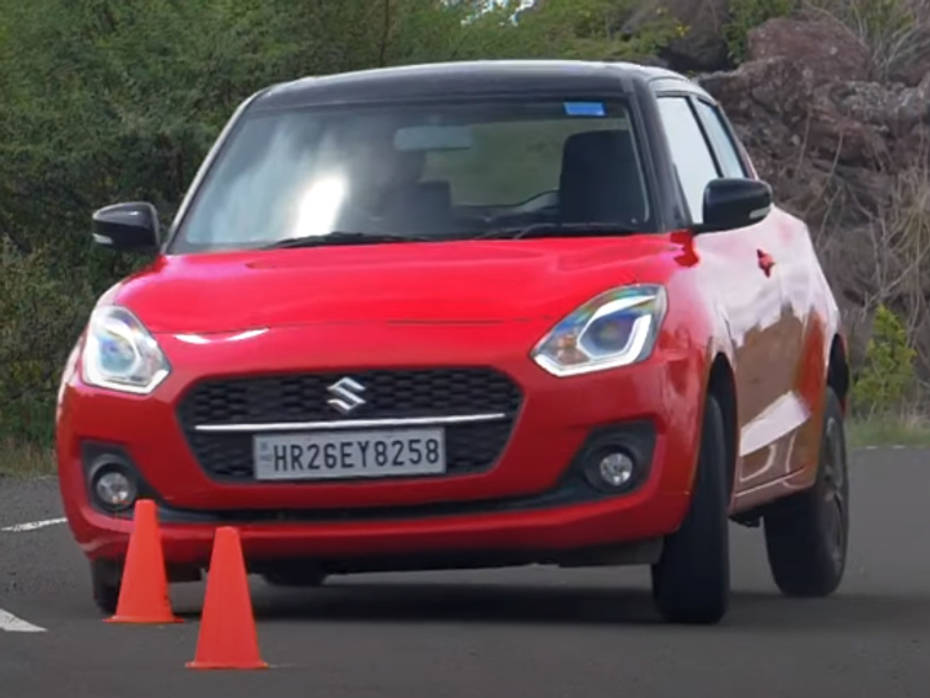 The Maruti Swift, on the other hand, has kept its cool all the way through, outperforming its Hyundai counterpart at speeds of even 70kmph. It's only when we ran it at 75kmph that the hatchback drifted a long way apart and killed two cones in the process.
Considering that the 75kmph run was a bonus round, it's a no-brainer that the Swift is a clear winner in this cornering comparison.
Which One Should You Pick?
The Swift has a stiffer suspension setup compared to the Grand i10 Nios and hence manages well around corners as well as in the acceleration and in-gear roll-ons, and does slightly better in the braking tests too. That said, don't be under the impression that the Hyundai hatch is far behind, as it has just about the right amount of comfort while also being interesting from behind the wheel.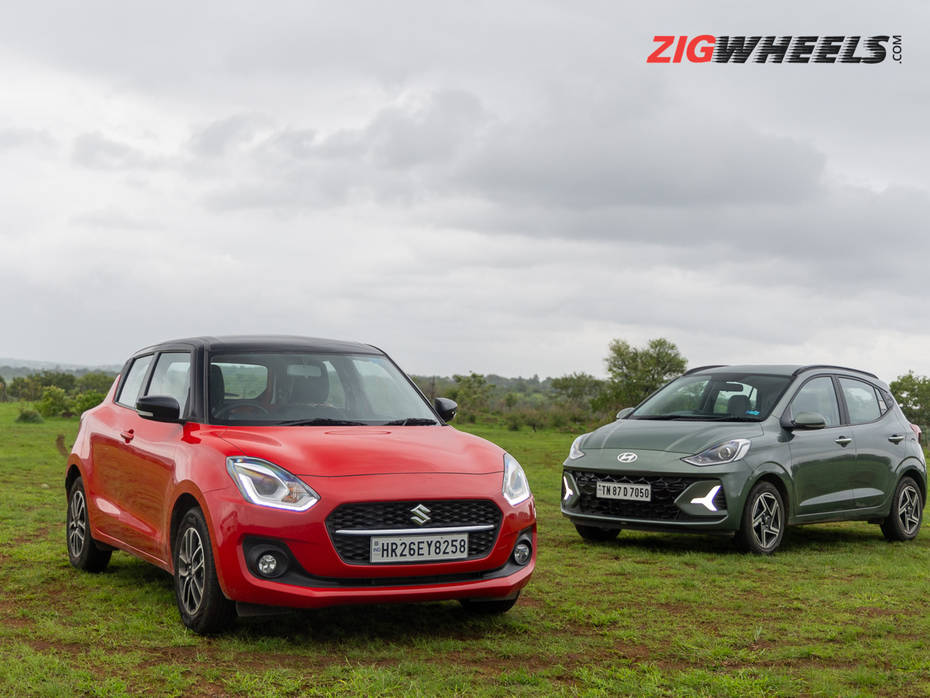 When it came to the ride and handling test, though, the Grand i10 Nios got back hard at the Maruti Swift…even if it were by a small margin. Its softer suspension setup proved helpful in spilling less water in our mug test than its direct rival. This suspension tuning is also the one you'd prefer on our roads where it gulps big potholes and undulations with ease, be it in the city or on highways.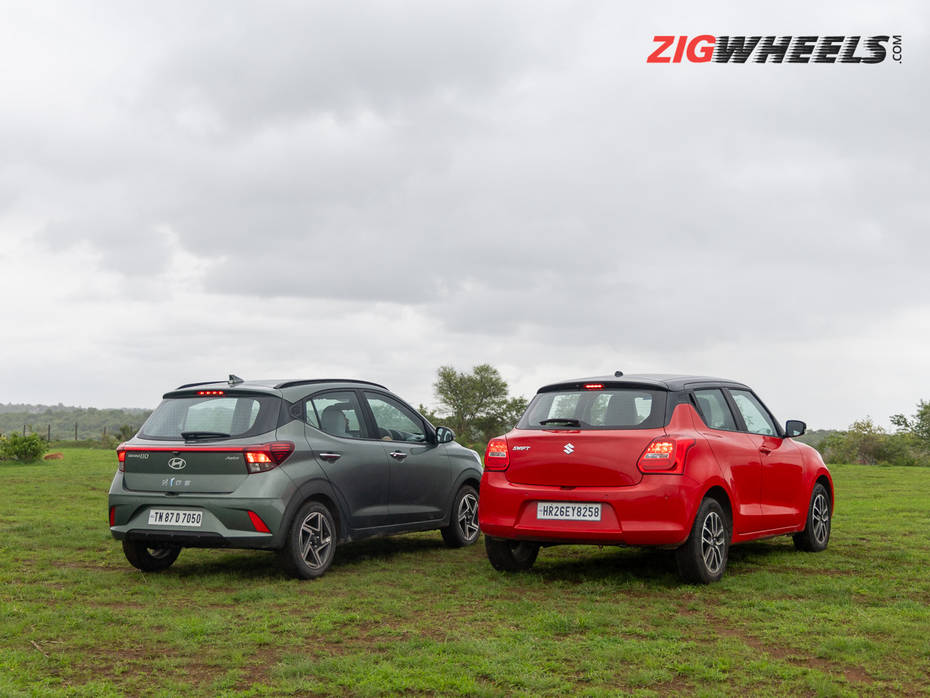 So, which one should be your next midsize hatchback to drive home then? Well, it comes down to this: if you want a sportier hatch that can handle any bends and twists on the road, we suggest you pick the Maruti Swift. If it's a car that you want your family to be comfortable in for longer distances, it's surely to be the Hyundai Grand i10 Nios.
Before we sign off, here's a look at their prices:
| | |
| --- | --- |
| Maruti Swift MT | Hyundai Grand i10 Nios MT |
| Rs 5.99 lakh to Rs 8.48 lakh | Rs 5.73 lakh to Rs 7.95 lakh |
All prices ex-showroom Delhi
Maruti Swift Video Review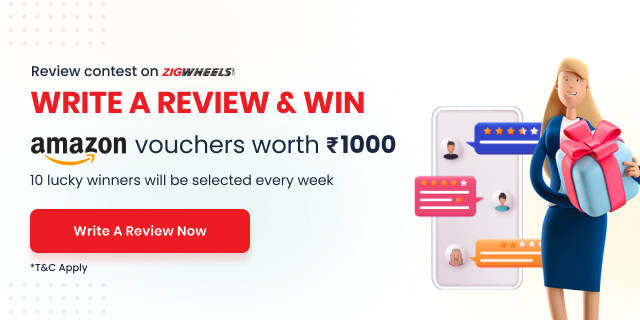 See what our community has to say!
NEW
India's largest automotive community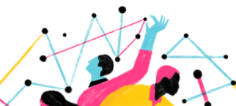 1 Other Things You Might Want To Do