Yash Aradhya Wins Pradhan Mantri Rashtriya Bal Puraskar Award
Jan 23, 2020
Views : 1198
---
Is the first motorsports competitor to win this accolade.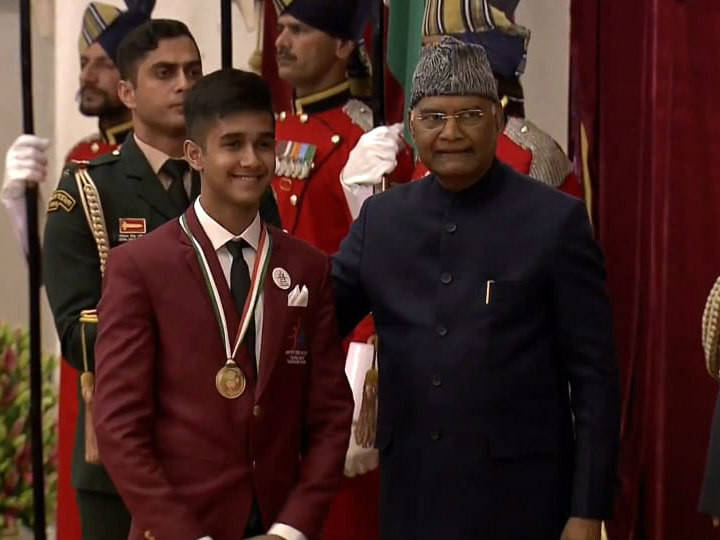 The award is bestowed upon exceptional students under the age of 18.
He received the award from the President of India, Shri. Ram Nath Kovind.
The 17 year old from Bengaluru has been competing in motorsports since 2012, winning multiple races and championships.
He will join 49 other children and meet the Prime Minister as well as participate in the Republic Day March on January 26.
Just as 2019 created history for Indians in the field of motorsports, the trend continues in 2020, with Yash Aradhya becoming the first motorsports person in the country to win the Pradhan Mantri Rashtriya Bal Puraskar Award. He received the award in a grand ceremony at the Rashtrapati Bhavan from the President of India, Shri. Ram Nath Kovind. This award is given to exceptional students from various fields under the age of 18.

The 17 year old from Bengaluru has had a long journey in the field of motorsports, starting with karting, clinching national karting titles in 2015 (Micro-Max) and 2017 (Junior-max) in the National Rotax-Max championship. He's also had international experience in karting, competing in series like the CIK FIA Academy Trophy, Rotax Max Grand Finals as well as WSK. Post his karting title in 2017, Yash Aradhya made the complete transition into single seaters in 2018, racing in the MRF 1600 as well as the JK Tyre National Racing Championship, yielding multiple podiums and wins.

2019 saw Yash Aradhya make his debut in the Formula 4 South-East Asia Championship, with a couple of podiums throughout the season. The season rounded off with Yash Aradhya being one of the youngest racers in the inaugural X1 Racing League, racing for NK Racing Chennai, owned by Narain Karthikeyan.

Commenting on the award, Yash Aradhya said, "I thank the Government of India for considering me worthy of this award and humbly accept it. It is a great honour to receive the award from the Honorable President of India and to meet the Honorable Prime Minister of India. I have been working really hard and after attaining considerable success at both the international and national circuit, it really is very gratifying to be bestowed with this recognition."

Yash Aradhya's accolade saw many praises amongst the motorsport community. J Prithiviraj, President of the FMSCI said, "We are very thrilled with Yash's achievement. It has taken us lot of time to get the recognition that we deserved. But now with Gaurav and Yash breaking the glass ceiling, we are hopeful that many laurels will be won by our stars and people will start taking our sport more seriously as well as garner more mainstream attention."

Yash Aradhya will join 49 other kids hand-picked by an elite panel set up by the Union Ministry of Women and Child Development, and meet the Prime Minister. They will also take part in the Republic Day Parade on January 26.
Add Your Comments