The Ural Weekender Should Be A Fun Way To Reach Ladakh
Sep 18, 2020
Views : 2070
---
Ural calls it the Fun Utility Vehicle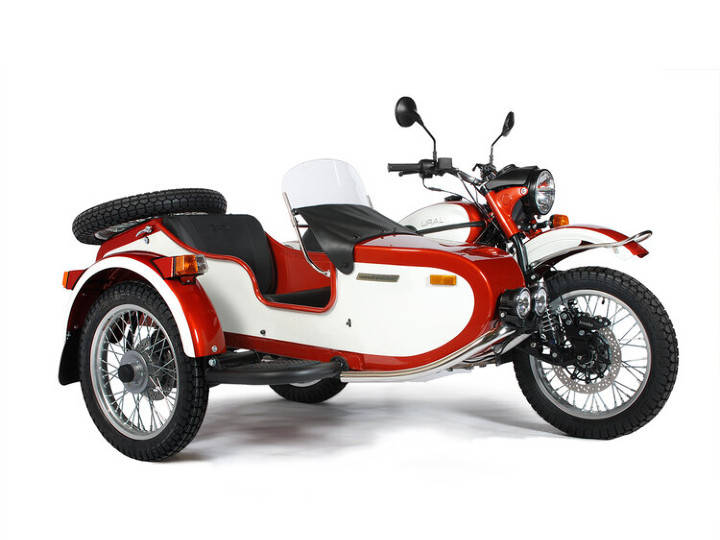 While Urals are known as versatile adventure motorcycles, they are not perceived as lifestyle vehicles. Until now. The Ural Weekender Special Edition gets bright retro colours and a long feature list that includes a sidecar of all things. Ural calls it a Fun Utility Vehicle and we think they might be right to call it that.

For one it comes in three two-tone colours: red, green and yellow. The retro colour schemes are a welcome change from the drab olive and maroon colours Urals are usually seen in. Features include a sidecar that comes equipped with a windshield, tonneau cover, protection bar, two auxiliary fog lamps and a spare tyre. It gets an optional Accessory Receiver, which is sort of a hitch onto which you can mount bicycles or a rack.
Also read: Honda's Cruiser To Rival The Royal Enfield Classic 350 Incoming

The Ural is powered by a 749cc flat twin motor that puts out 41PS of power and 56.9Nm of torque. It gets a 2WD setup wherein the wheels of the sidecar are powered by a driveshaft connected to the rear wheel. The motorcycle gets a 4-speed gearbox with a reverse gear, a must have for backing out of tight spots.

The Ural gets a springer front suspension with a shock absorber for the sidecar as well. Its large spoke wheels are shod with dual purpose tyres and the universal spare tyre should ensure that you do not get stuck in the middle of nowhere.
Also read: Meet The Mojo 300's French Cousin

At USD 20,629 (Rs 15.14 lakh), the Ural Weekender Edition is an expensive motorcycle, especially when you consider the tech and performance it offers. But it has given us a fair few ideas that could be implemented right here on our shores. How does a Royal Enfield Interceptor equipped with a sidecar sound like?