Union Budget 2019: Government To Slash GST On EVs To 5 Percent
---
The government has also decided to incentivise EV purchases via loans by offering tax sops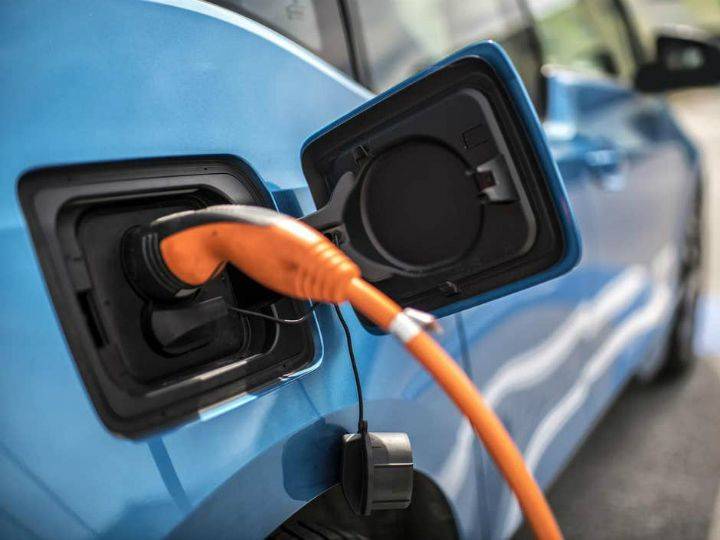 Proposed GST rate cut yet to be approved by the GST council.
Total benefits on loans taken on EVs is upto Rs 2.5 lakh.
Government has also set aside Rs 10,000 crore under its FAME II scheme for EVs.
The electric vehicle industry in the country is set to get a major boost as the government today announced that it has asked the GST council to consider slashing the current rate on EVs from 12 per cent to 5 per cent. Presenting the Union budget for 2019-2020, Finance Minister Nirmala Sitaraman said that the government envisions India as a major hub for manufacturing of electric vehicles and that it will continue incentivising the sector for faster adoption of EVs in the country.




With the GST rate on EVs set to reduce, we can expect electric vehicles to get more affordable in the near future. In addition, the government has also announced additional benefits on the purchase of EVs in the form of tax sops. The government will provide an additional income tax benefit of Rs 1.5 lakh on interest paid on electric vehicle loans, which over the tenure of the loan could translate to total benefits of up to Rs 2.5 lakh. The savings on these would depend on the tax slab under which the customers fall, but no matter what, it will definitely boost sentiment for EVs while acting as an additional incentive to get one.




Another important announcement came in the form of customs duty exempted on certain parts of electric vehicles. Given that most essential EV components are currently imported from outside India, this move will also aid manufacturers in lowering the costs of development of EVs in the country, until these parts are locally manufactured. The government has also envisioned India to be among the global manufacturing hubs for EVs in the world. For this, not only will it promote setting up of megafactories for Li-ion battery manufacturing in India, it will also provide upfront incentives for setting up charging infrastructure in the country.




Apart from the announcements made today, the government has already set aside Rs 10,000 crore for Phase-II of FAME Scheme to be utilised over the next 3 years. With these, the government has once again clarified its stand to push e-mobility in the country. The announcements made today could go a long way in kick-starting the electric revolution in the country. With manufacturers like Hyundai and MG bringing in long-range EVs like the Kona Electric and the eZS, respectively, the stage is set for other carmakers to follow with their own offerings. Both these cars are likely to benefit from the lowered GST rates and the tax benefits, thus lowering the total cost of ownership of these otherwise expensive vehicles. So if you're looking to hop on to the EV bandwagon, now might just be the right time.

Also Read: Hyundai In No Hurry To Build Electric Car Batteries In India
Add Your Comments