TVS Ronin Trademarked. What Is It?
---
Our analysis indicates one of three possibilities. Read on…
The trademark for the TVS Ronin was filed in February.
It was filed under the class related to two-wheelers.
Ronin is a Japanese word for a samurai with no master.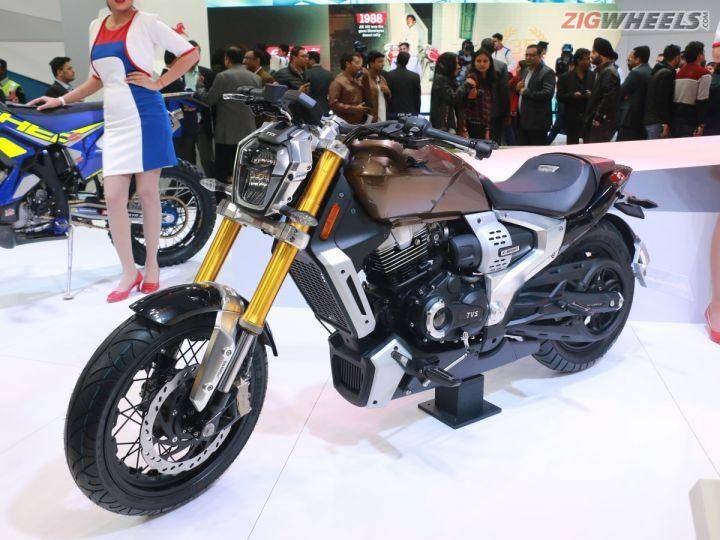 TVS Motor Company trademarked the moniker 'TVS Ronin' recently. The trademark was filed in February this year and has been approved recently. It has been filed under a category of two-wheelers and related things, which makes us believe that it could be the name of an upcoming TVS motorcycle.
TVS Ronin is a very interesting name because the word 'Ronin' means a wandering samurai who has no master. Now, a lot of us enthusiasts know TVS already made a motorcycle named Samurai in collaboration with Suzuki in the 1990s. So one thing we can infer from this is that the upcoming motorcycle will definitely be known for its performance. Going by how things stand product-wise with TVS at the moment, there could be one of three distinct possibilities:
A naked version of the Apache RR 310?

Representative Image
TVS had already confirmed that a second TVS-BMW bike is slated for 2021. After the TVS Apache RR 310, the next possibility could very well be deriving a naked version out of the faired bike. TVS could give this naked iteration a retro twist. That way, it could be the ideal spiritual successor to the famed TVS-Suzuki Samurai. This also gives TVS one less reason to not use the Apache RTR moniker as that is reserved for all things racing-oriented. It could be something along the lines of a Honda CB300R. Now the retro-300cc segment is dominated by the likes of Jawas, Benelli Imperiale and more importantly, Royal Enfields. This should give TVS a fighting chance to exploit the segment.
How about a production version of the Zeppelin?

The next obvious possibility could be to give the Ronin name to the production version of the TVS Zeppelin cruiser concept. The small-capacity cruiser segment in India has a huge potential as currently, only Suzuki, Bajaj and Royal Enfield are competing in it. Introducing a cruiser will give TVS access to a wider range of audience who prefer more laidback riding than corner carving.
Or an ADV, perhaps?

Repsentative Image
The burgeoning ADV space shows a lot of promise as bikes in these segments are perfect for touring enthusiasts in India. They can munch miles and at the same time, tread the unbeaten path with ease too. This segment seems to be too lucrative for TVS to simply ignore. This motorcycle could borrow some parts from its German sibling, the BMW G 310 GS. That said, TVS has had a rich history in rallying and of course, the Dakar, so it is possible that the upcoming TVS Ronin ADV could be more off-road centric than the BMW. And that would make for the perfect rival to the Royal Enfield Himalayan.
All said and done, only time will tell what's really brewing in TVS' backyard. So what do you guys think the TVS Ronin will be all about? Do let us know in the comments.
TVS Zeppelin Video Review
Add Your Comments
View all comments