Toyota Gazoo Racing Super Sport Concept Showcased
---
Stay still my beating heart!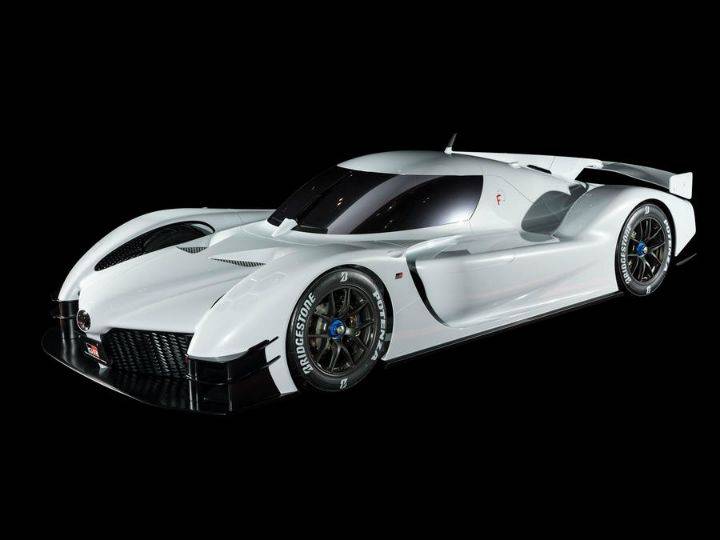 Toyota, through their Gazoo Racing division, has taken the wraps off the GR Super Sport Concept hours before the start of the 2018 Tokyo Auto Salon. Shown almost a month ago, the GR Super Sport Concept shows us what a less aggressive version of a Toyota TS050 Hybrid Le Mans Prototype racing car would look like.
Some consider Le Mans Prototype cars to be more advanced than Formula 1 cars. These closed cockpit race cars are more relatable to road cars and race at breakneck speeds for longer periods of time - ranging from 8 to 24 hours! A typical Formula 1 race, in comparison, lasts for a maximum of 2 hours.
The GR Super Sport Concept certainly looks like it has had a lot of its styling inspired by the TS050 Hybrid. The shape of the car, with the separate low nose and front wheel pods, wraparound windshield, short butterfly doors, shark-fin wing and the wide rear spoiler are very similar to the racecar. The wheels are also racecar-like centre-bolted units shod with bespoke Bridgestone slicks. The Toyota Gazoo Racing Super Sport Concept then is more of trackday car than a road-legal one.
While the GR Super Sport does look close to production, the company has not revealed any details about the car apart from its powertrain. The concept shares the hybrid powertrain with the TS050 Hybrid; the 2.4-litre, twin-turbocharged, V6 engine is paired to an electric motor and batteries. Toyota claims the combined output of the system is 1,000PS!
Toyota wants to shed its image of a manufacturer of reliable but 'boring' cars. It has begun this by designing more striking looking road cars, like the new Camry. But for the real enthusiasts, the Gazoo Racing lineup of performance cars is currently limited to the Yaris GRMN. The GR Super Sport concept may be previewing a future flagship sportscar (maybe the Supra?). More realistically, the technologies showcased in the concept may also find their way into future products from Toyota.