Toyota Chalks Out Its Strategy For EVs
Dec 19, 2017
Views : 6186
---
The Japanese carmaker aims to sell 5.5 million EVs, including one million zero-emission models, by 2030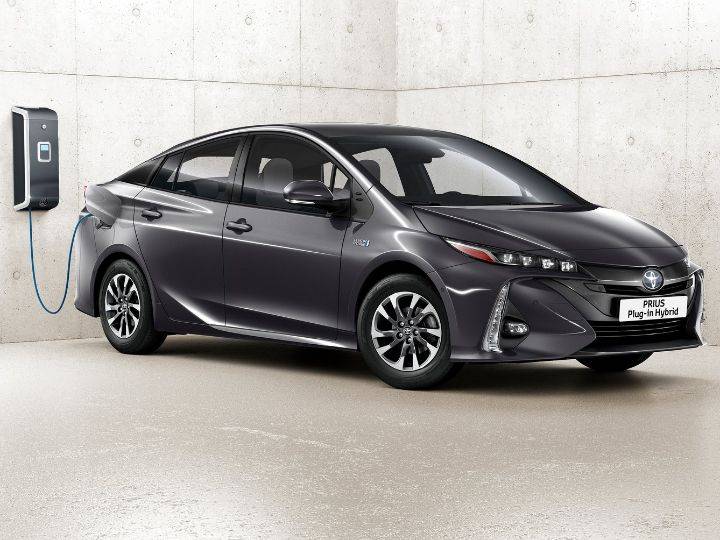 Toyota has been a dominant force in the world of electric vehicles (EVs) for exactly two decades now. It not only introduced the world to the first mass-produced hybrid vehicle (Prius) in 1997, but was also the first to mass manufacture a fuel-cell electric vehicle (Mirai). Now, the company has announced that its plans to introduce 10 battery electric vehicles (BEV) in multiple markets across the globe by 2020.
As expected, Toyota will first launch its EVs in China, which is currently the world's largest market for electric vehicles. Later, the carmaker will rollout these EVs in Japan, India, the US and several countries across Europe. The company has also confirmed that it will keep exploring the promising technology of fuel-cell electric vehicle (FCEV) and will expand its FCEV portfolio in both the passenger as well as commercial vehicle segments during the next decade.

That's not all. Toyota says that by 2025, every model sold by it and its luxury arm Lexus around the world would either have a full-electric variant or an alternative electrification option. In simple words, it translates to either a full-blown BEV, which draws its juices from a rechargeable battery pack only, or a hybridised powertrain. In addition to this, Toyota says its hybrid electric vehicle (HEC) line-up is set to grow thanks to the current-gen Prius' Toyota Hybrid System II that is flexible enough for producing more powerful HEV powertrains and simpler hybrid systems. This will allow the carmaker to meet all kind of consumer demands. Apart from this, the carmaker is also set to expand its plug-in hybrid electric vehicle (PHEV) portfolio in the next decade.

Toyota plans to sell over 5.5 million electrified vehicles, including one million zero-emission models, by 2030. The final figure is half of what Toyota has managed for EVs till date since the debut of the Prius in 1997. In India, Toyota has already joined hands with its Japanese counterpart Suzuki to launch EVs by 2020. Moreover, Toyota has also signed a MoU (memorandum of understanding) with the government of Andhra Pradesh to study the feasibility of introducing the Prius PHEV and a small city commuter in the smart city project of Amaravathi. Both developments fall in sync with the company's global EV expansion strategy.

Toyota also said that it is working on perfecting the technology behind solid-state batteries to resolve issues such as energy density, weight, packaging and cost. Recently, it also joined hands with tech giant Panasonic to work on automotive prismatic battery technology.
Also Read: Tokyo Motor Show 2017: Toyota Introduces AI Concept-i Series