Design expert Glynn Kerr goes back to his country and college. No cause for alarm - it is only to sample some fresh ideas for two-wheeled forms from the land of the Queen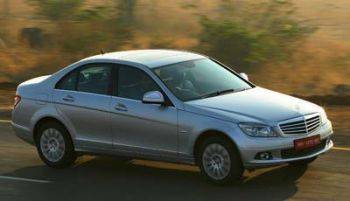 Going back to England is something I like to do every year, if only to remind myself why I left in the first place. The British are welcome to the weather, the bland food, the gas prices and the crime rate, although the country has never been short of artistic talent. Whether it's pop groups, authors or architects, the UK seems to have more creativity per square mile than most other nations. Perhaps the adversity actually encourages it.
Automotive designers are right up there with the rest, and Brits are to be found in styling studios worldwide, encouraged by long-standing specialist study courses at the Royal College of Art in London, and Coventry University in the Midlands. Through its various transport-related design courses, Coventry has been instrumental in producing numerous designers working in the motorcycle industry today. Among these are Adrian Morton (Benelli, MV Agusta), Ian Alderton (Honda Europe), freelancer John Keogh and, somewhere in the distant past, yours truly.
Having previously employed a couple of Coventry students during their industrial training period, the college usually sends an invitation to their end-of-year degree show. Distance has usually prevented my attendance, although this year, the exhibition boasted no less than three motorcycle projects, which sounded tempting. So, with some business meetings in the UK looming anyway, a little schedule-juggling was warranted to incorporate a quick visit to the college.
As is now traditional, the one-week exhibition is housed in Coventry's Transport Museum, and is open to the general public, as well as a "Private View" evening for invited guests. The first impression is just how far the students, and the course, have evolved. It's been twenty-seven years since the college released me into the community, degree in hand, although the wobbly scale model and dusty pastel sketches which got me through the final evaluation would hardly make the grade today. Computers are certainly responsible for part of that improvement, be that 2D visuals or digitally-controlled model-making, but that's all par for the course in today's design world. Technology may be lending a hand, but the imagination, creativity and understanding of form expressed in the various exhibits can't be negated, and the sheer quality of work strikes any visitor the minute they enter the show.
Car design is clearly still the major direction for many students, and as such, represents the largest group of projects on show. Most of these are scale models exploring car body styling, but interior studies are also represented, along with trucks, trains, boats, bicycles, and just about every other form of transport imaginable. Of the three motorcycle projects, the first was an electrically-powered off-road design by Tom Bull, based on the rugged image of JCB earth-moving vehicles. For ease of access, the rear of the bike is automatically lowered via an electric worm-screw when the machine comes to a standstill. The 1/3 scale study earned Tom this year's Bugatti Trust prize - a little surprising perhaps, as it would seem impossible to turn the handlebars as the design currently stands. Sometimes, the basics can get overlooked in the rush to get into detail, but that's an issue that should have been spotted and resolved at an early stage.
The next motorcycle project, from Arron Rogers, was a modern interpretation of a racing Norton, based on the International and Manx models of the pre/post war eras Arron who secured a four-month internship at the Ducati Design Centre, Bologna as part of his studies, placed an emphasis on simplification in his design, with exposed structures taking the place of external bodywork. His design features a single cylinder 500cc Norton engine, which also forms a structural element within the carbon fibre chassis. According to Rogers, "The concept utilizes a front girder suspension system, similar to the original, and introduces a VPP (Virtual Pivot Point) rear suspension system to the motorcycle world, inspired by downhill mountain bike technology. This allows the mass of the rear shock to be mounted centrally on the motorcycle, as well as maintaining a progressive rear axle path and minimal chain growth." As a nice touch, a genuine 1938 International was displayed alongside the full-size mock-up - a machine Arron had actually had the opportunity to race himself, as his father's restores them.
Joseph Stockley, creator of the third bike project, chose to invest his time in a highly detailed computer model rather than a physical mock-up. Using fuel cell technology and state of the art electronic systems allied with solid state hydrogen storage, his commuter design is intended to have a dramatically reduced carbon footprint. Handlebars and seat are adjustable to allow for a wide range of users, while simplified twist-and-go controls are included for ease of use.
As a bonus to these three motorcycle projects, aptly-named Harley Zblewski had an interesting three-wheeler study which is also worthy of note, and demonstrates the wide range of projects and approaches taken by the various students. Harley's full-size model was no styling mock-up, but a fully working prototype. The ingenious device is powered by an electric hub-motor, and leans into corners to give go-kart-like handling. The geared brushless motor is rated at 500W, which will take the vehicle up to a speed of 25 mph. There are two battery packs, which can either be run in parallel, to allow the greatest range, or in series, which raises the top speed to 40 mph. The best part though is that the vehicle folds into a chair when not in use, solving storage issues altogether.
As each of these projects shows, the Coventry design students are encouraged to follow their own interests, and motorcycles are very much on the curriculum. For anyone just starting out though, there's even better news to come. In response to the increased interest in two-wheelers, course director David Browne has succeeded in getting approval for a dedicated Bike Design course, which will cover both pedal and powered variants. Details of the course and how to apply are available at http://www.coventry.ac.uk/courses/undergraduate-full-time-a-z/a/4223.
In design schools across the world, the quality of work is rising year on year, and although the numbers are increasing too, entry standards are getting tougher. Looking round the Industrial Design School at San Francisco's Academy of Art last year, an old friend told me. "Glynn, today you and I wouldn't even get accepted on the course". Which is an interesting observation, seeing he's the Executive Director.