Rolls-Royce Appoints Jozef Kabaň As New Head Of Design
---
The position had been vacant since June 2018 when Giles Taylor left Rolls-Royce and joined the Chinese FAW Group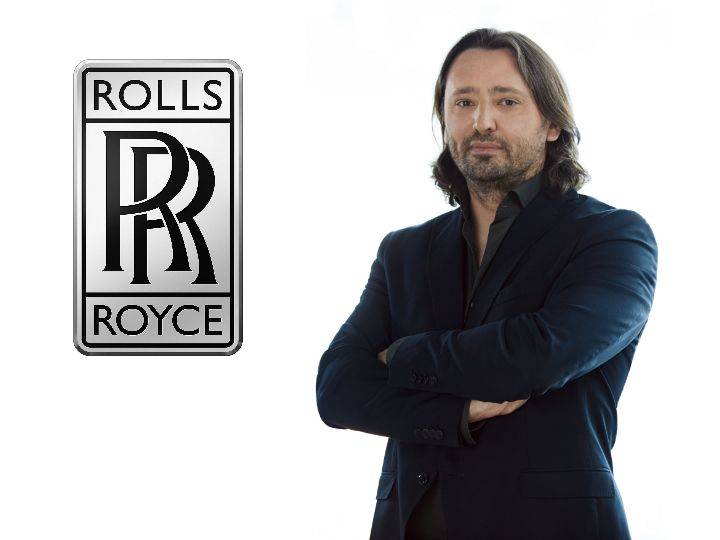 Jozef Kabaň is known for penning the exterior design of some iconic cars, including that of the Bugatti Veyron.
He was previously the Head of Design Studio BMW since he replaced Karim Habib in 2017.
He has been in the industry since the young age of 20; joined the VW group in 1993.
Rolls-Royce Motor Cars has appointed Slovakian designer Jozef Kabaň as its new Head Of Design. The position has been vacant for over nine months, ever since Giles Taylor resigned from the company to join the Chinese FAW Group.
Jozef Kabaň has big shoes to fill, as Giles was instrumental in designing the new Rolls-Royce Phantom VIII and the Cullinan SUV. But he has over two decades of experience in designing cars - Kabaň joined the industry in 1993 when he was just 20 years old!
Jozef Kabaň has a good portfolio under his belt. He rose through the ranks at the VW group - becoming the exterior design lead for cars like the Volkswagen Lupo, SEAT Arosa, Skoda Octavia. The most impressive name on his design resume, by far, would be the Bugatti Veyron! Yes, Jozef was instrumental in designing one of the world's most iconic road-legal hypercars.
It will be interesting to see how Jozef will influence the future of Rolls-Royce design since it has rigid traditional design cues to adhere to. The next-gen Rolls-Royce Ghost is already being tested in camouflage and will not be receiving his design inputs.
This is what Rolls-Royce had to say on Jozef Kabaň's appointment:
Press Release
Rolls-Royce Motor Cars has announced that Jozef Kabaň has been appointed Head of Design.
Kabaň, 46, is an experienced and talented designer, having spent the majority of his career at a senior level in automotive design. Kabaň joins Rolls-Royce Motor Cars from the BMW Group where he has been Head of Design Studio BMW since 2017.
Passionate about car design and art from an early age, and with an obsession for detail, Kabaň completed his studies in Bratislava and London, concluding with a Master of Art in Car Design at the Royal College of Art in London. Aged just 20, Kabaň was one of the youngest ever designers to join the VW Group. He progressed rapidly, and in 1998 he was awarded project lead for the Bugatti Veyron, for which he designed the exterior. He gained global recognition for the design, demonstrating his ability, even at this early stage in his career, to combine the automotive world with those of luxury and art.
His success led to a desire to continue broadening his experience in the automotive field, leading to Head of Exterior roles, first at Audi AG and then Skoda Auto. At Skoda he was recognised for revolutionising the manufacturer's design ethos, significantly influencing the design and emotionality of the brand through a broad range of models. Throughout this period of his career he also maintained design responsibility for small volume projects, including limited and special editions and show cars.
Torsten Müller-Ötvös, Chief Executive Officer, Rolls-Royce Motor Cars, said, "I am delighted to announce that Jozef Kabaň has been appointed Head of Design. He is an exceptionally talented designer with a strong track record and a wide breadth of ability. It is testament to the success of our business that, as the world's leading luxury house, we are able to attract the world's very best design talent." He continued, "This is an exciting time for our brand and I look forward to welcoming Jozef to the Rolls-Royce family."
Adrian van Hooydonk, Chief Designer, BMW Group, commented, "The Rolls-Royce Design Team creates outstanding motor cars and luxury objects. I am convinced that Jozef Kabaň will guide this phenomenal team into a very bright future indeed."
Kabaň is married with a daughter and a son and will be based at the company's design studios in Goodwood, West Sussex and Munich.
Add Your Comments